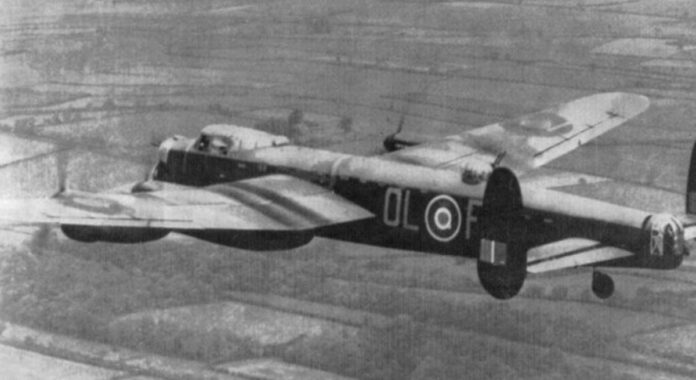 A search is on for the family of a South African World War II war hero, Flying Officer Denis Charles James McKendry, who will be honoured at a War Memorial unveiling ceremony in the UK later this year. Please see UPDATE at bottom of article. 
According to Helen Theron, who is researching the crew of a World War 2 Lancaster Bomber, the plane crashed on 3 January 1944 tragically killing all aboard. Helen has photos of six out of the seven crew, and would like to find a photo of Denis Charles James McKendry too.
She would like to also extend an invite to his family to attend the unveiling of the War Memorial which will "commemorate these brave young men".
Denis Charles James McKendry was an ex-cadet of the South African Training Ship 'General Botha' in Johannesburg. He was born in 1921, the son of John Harrison McKendry and Agnes Ninnie Maria nee Groth.
Helen says they lived at Stanhope Mansions, Plein Street, Johannesburg. Denis had three siblings: Helene Deidre, Terence Reginald and James Fitzgerald.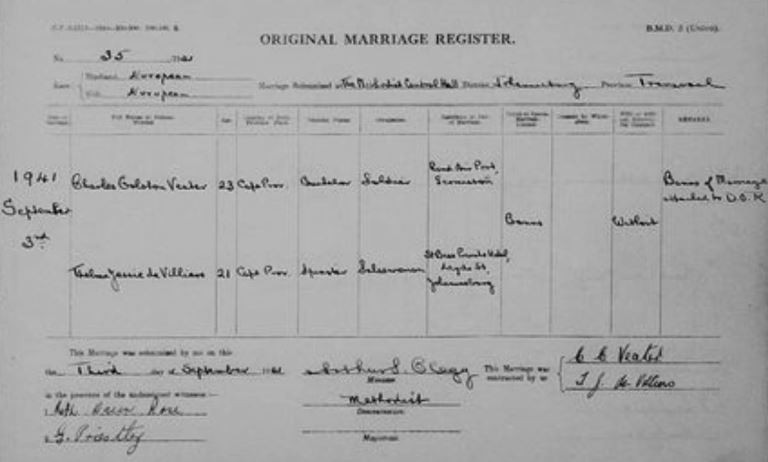 John McKendry (his father) died in 1961 and was last living at Andries Pretorius Street in Bloemfontein. Denis Charles James attended Parktown Boys High School in Johannesburg and joined the RAF in 1940.
Please contact Helen if you have any information on this family and in particular, Denis Charles James.
Helen herself is not South African but her husband John's grandfather was South African and John still has cousins in the country.
Their interest in the Lancaster Bomber began when they bought an old weathervane from a reclamation yard in 2009. It had a Lancaster Bomber on it.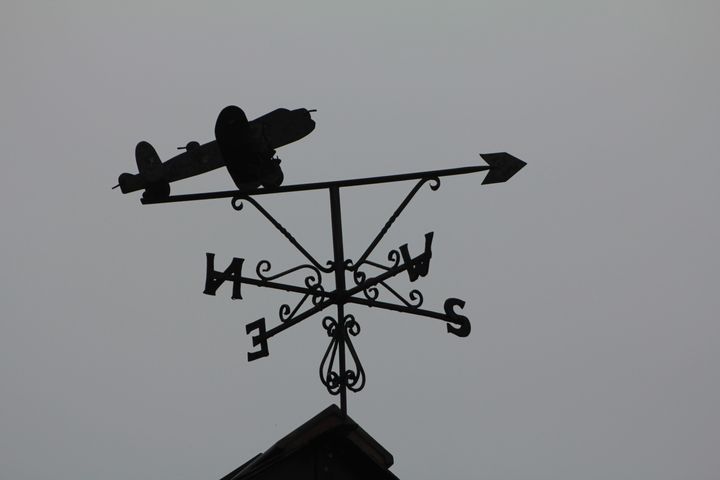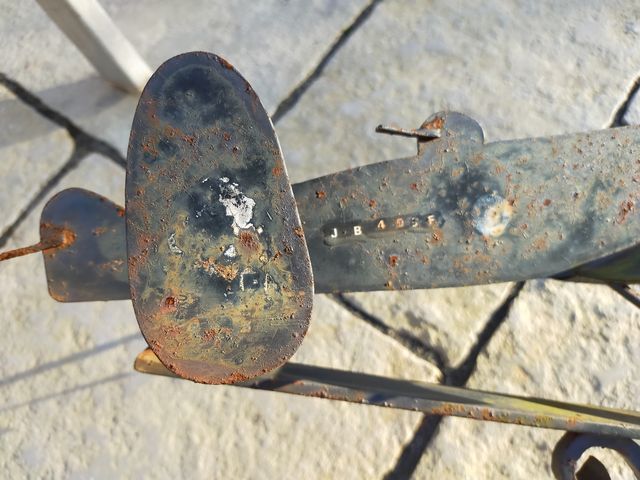 "When we moved to Herefordshire (in the UK) we took it with us and whilst it sat in a box, we noticed an inscription on it. When I googled it, it corresponded to a real WW2 Lancaster Bomber, JB453 OL-F," Helen told SAPeople. "I started posting info on the www/FB only to discover a wealth of info regarding the plane and crew.
"International Bomber Command contacted us and told us that it would be classified as a War Memorial along with a plaque to commemorate the crew. Since then, a couple of other ladies and myself have been searching their relatives so that they could attend."
If you can help, please contact Helen Theron. 
UPDATE 17 May 2021 – We're happy to report this news from Helen: "This morning I chatted to the nephew of DCJ McKendry. He was thrilled to be in touch AND we have a photo too. Brilliant outcome as the SA family will be coming to the unveiling, Covid permitting. A huge success. Thank you so so much."