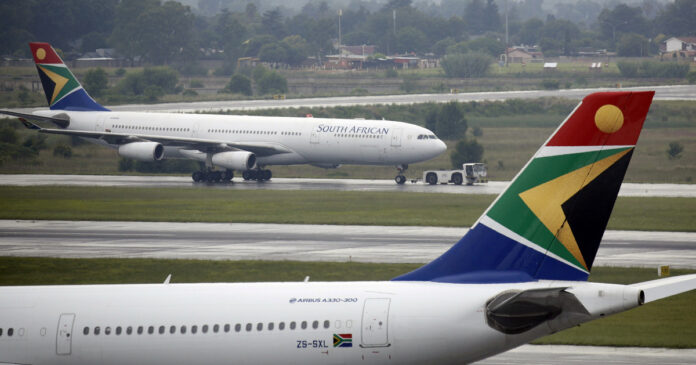 Public Enterprises Minister Pravin Gordhan says the acquisition of a strategic partner for South African Airways (SAA) could be concluded in the next four to six weeks.
"As you know, SAA is now out of business rescue as of the 30th of April. There is an interim board in place and an interim top management.
"Many weeks of work have gone into looking at the issue of a strategic equity partner. There has been extremely good progress in this regard and hopefully in the very near future, announcements would have been made in this particular respect," Gordhan said when briefing the media, after tabling the department's budget vote during a mini plenary of the National Assembly on Tuesday.
The International Air Transport Association (IATA) has pronounced that SAA and the global aviation industry have seen the demand for air travel plummeting by 65.9% in 2020 compared to 2019 due to the COVID-19 pandemic.
Addressing Members of Parliament (MPs) earlier in the day, Gordhan said on the business rescue process: "I want to convey sincere regret and solidarity with the employees of SAA, their unions. This has been a difficult process. But we are not too far from achieving government's objectives: a viable airline, not dependent on the fiscus, with the agility to cope with uncertain times. Our success will be measured in how efficiently and how quickly we get the job done."
Criminal charges brought against Dudu Myeni
The Zondo Commission of Inquiry has announced that criminal charges will be brought against former South African Airways (SAA) board chairperson, Dudu Myeni, after she defied a summons to testify before the commission yesterday.
Myeni's legal representation, Advocate Nqabayethu Buthelezi, claimed that Myeni did not have access to the necessary documentation to testify and that she had no idea that she had to appear before the commission as she had recently changed legal teams.
But Judge Raymond Zondo and the commission's evidence leader, Advocate Kate Hofmeyr, said she will will now have to face the music for acting in breach of the summons to give evidence before the commission in lieu of attending a family function.
"The DA is of the firm view that there should be nowhere to hide for those individuals trying to evade cooperation with the Zondo commission," said Adv Glynnis Breytenbach, DA Shadow Minister of Justice and Correctional Services
"Let this be a lesson for all State-capturers and corrupt politicians and their well-connected cadres, the long arm of the law is relentless, and you will face the consequences of your actions."