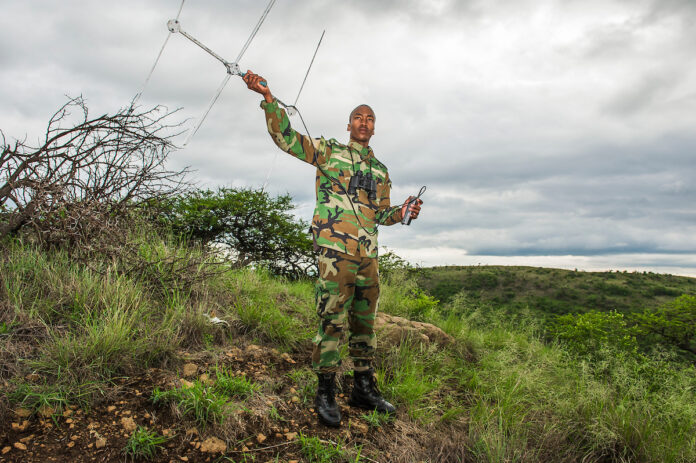 The Rhino Conservation Awards celebrates its 10th anniversary, an initiative that has dedicated the last decade to recognising individuals and organisations who have worked tirelessly to conserve and protect our wild spaces. And it's time for nominations for this year's heroes. (See details at bottom of article.)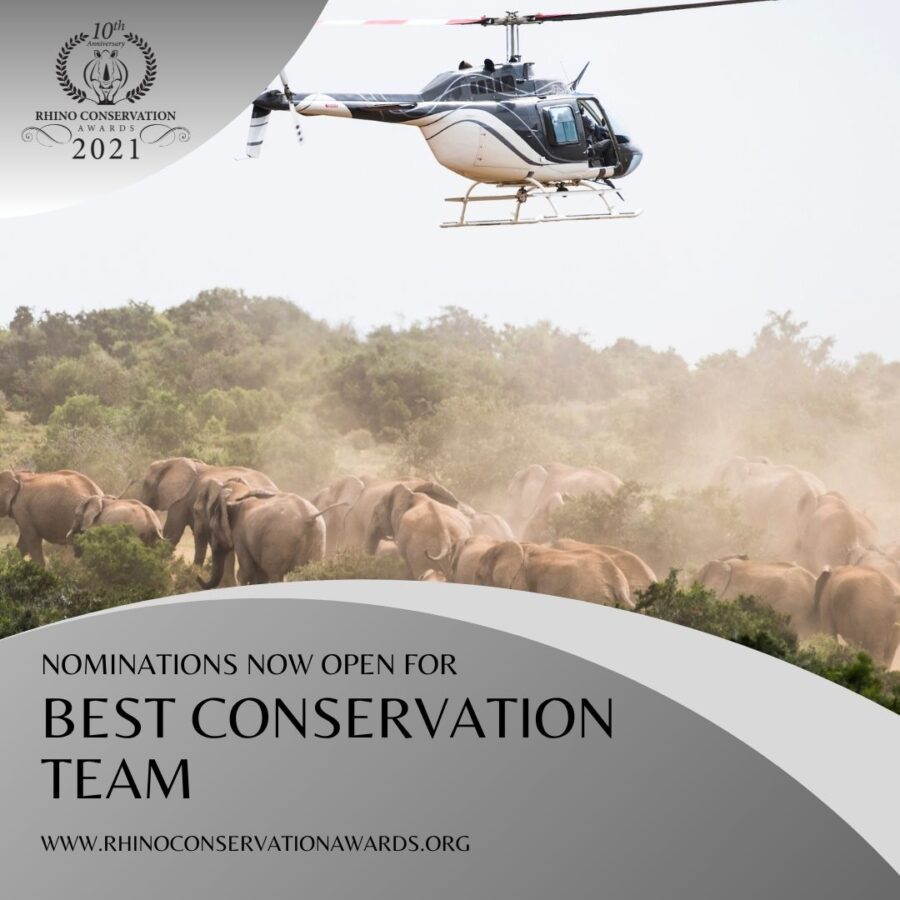 The awards highlight outstanding efforts by those who are dedicated to reducing the threats and increasing the sustainability of conservation efforts in Africa in order to create a future where wildlife and people can thrive.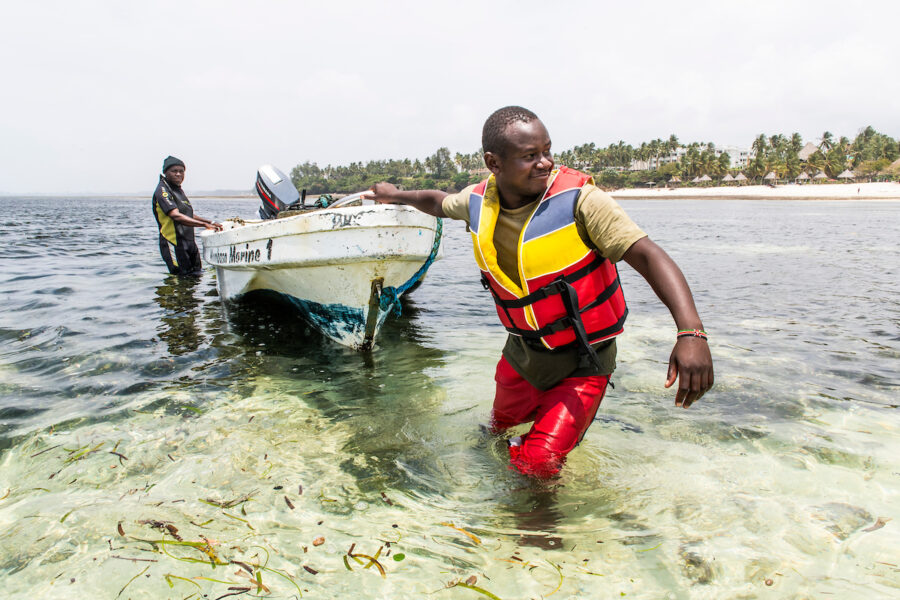 Over the past number of years the Rhino Conservation Awards have broadened their focus from solely rhino conservation to include those working in endangered species conservation and protected area management. The primary objective of the awards is to give recognition to the leading role players in conservation and in doing so bring their crucial work to the worlds' attention.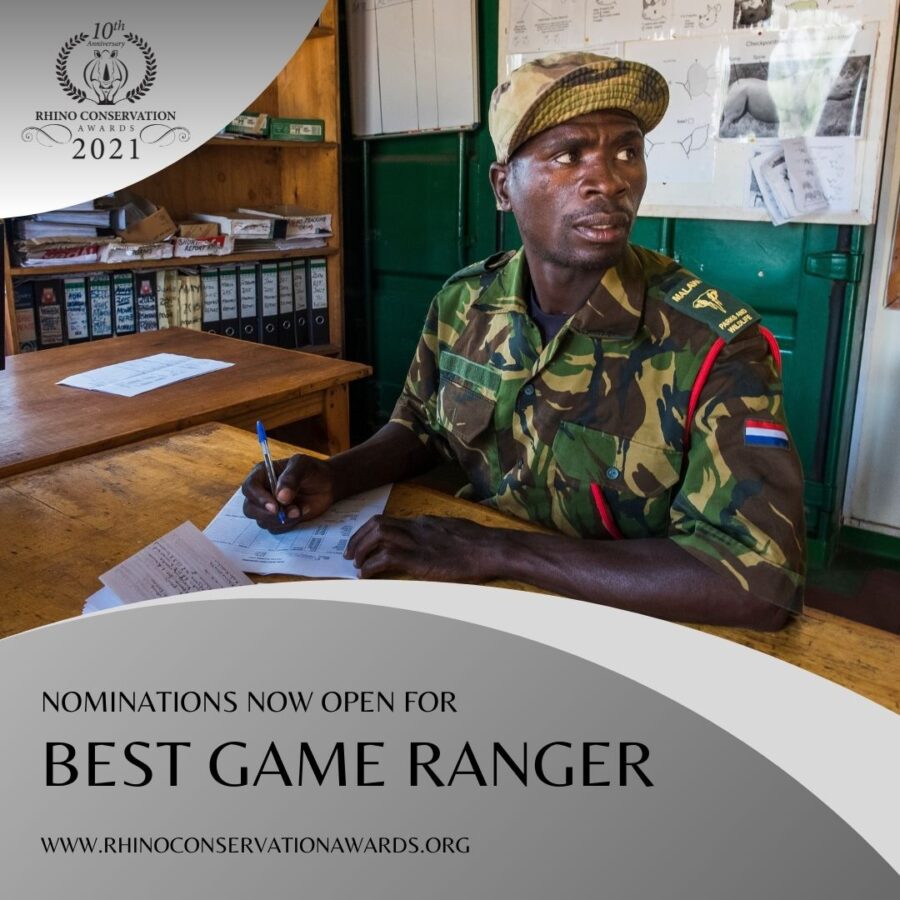 "Recognition is an important motivating factor for rangers who work against all odds at the coalface of conservation. Their work benefits species, habitats, ecosystems and people but often goes unnoticed. Despite the challenges faced in the world today, there are amazing people doing amazing things. It is our privilege to be part of the 10th Rhino Conservation Awards and to recognise their incredible efforts!" says Andrew Campbell, Chief Executive Officer, Game Rangers Association of Africa (GRAA).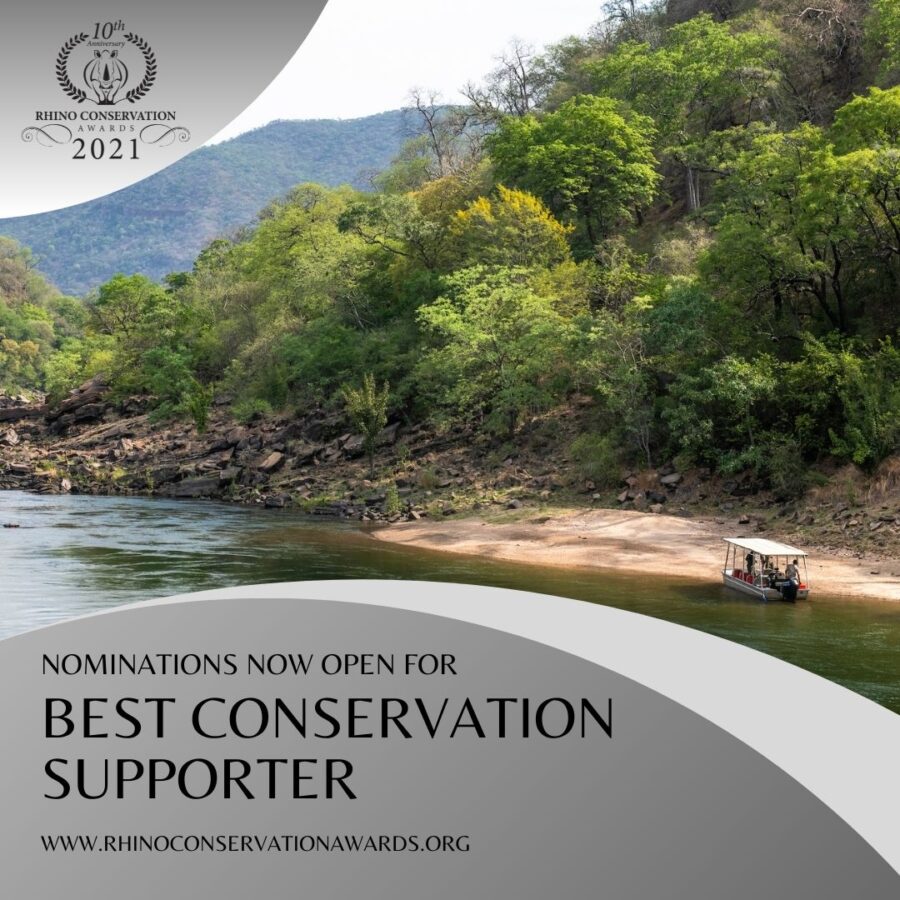 The organisation was proud to award the following rangers and organisations in our 2020 event:
BEST FIELD RANGER: Samuel Loware, Kidepo Valley National Park, Uganda Wildlife Authority.
BEST GAME RANGER: Don English, Kruger National Park, SANParks.
BEST CONSERVATION PRACTITIONER: Airwing, Kruger National Park, SANParks.
BEST CONSERVATION SUPPORTER: Lynne Taylor, The Tashinga Initiative, Zimbabwe.
The Awards were founded by Dr Larry Hansen (Founder of the 'Carl Zeiss Tiger Conservation Award') and Miss Xiaoyang Yu (Founding Partner of China New Enterprise Investment) in 2011. They are organised and hosted annually by the GRAA who understand the need to raise the profile of rangers by showcasing the important and diverse work that rangers do in conservation.
They have been well received by the African conservation fraternity, continuing to garner both public and media support. They are made possible with the generous support of sponsors ZEISS and CNEI and are endorsed by the Department of Forestry, Fisheries and Environment. His Serene Highness Prince Albert II of Monaco, who is committed to the protection of endangered species through the support of his Foundation, is the Patron of the Rhino Conservation Awards.
The Awards welcome members of the public, non-profits, individuals within conservation organisations and governmental entities across Africa to submit their nominations for these prestigious awards to recognise outstanding conservation work in their sector.
Nominations for the Rhino Conservation Awards 2021 have officially opened under the following four categories:
BEST FIELD RANGER
BEST GAME RANGER
BEST CONSERVATION TEAM
BEST CONSERVATION SUPPORTER
Nominate a conservation hero
Nominate someone who deserves recognition for the amazing conservation work they do here http://www.rhinoconservationawards.org/. Nomination submissions will close on the 2nd July 2021.
MORE: