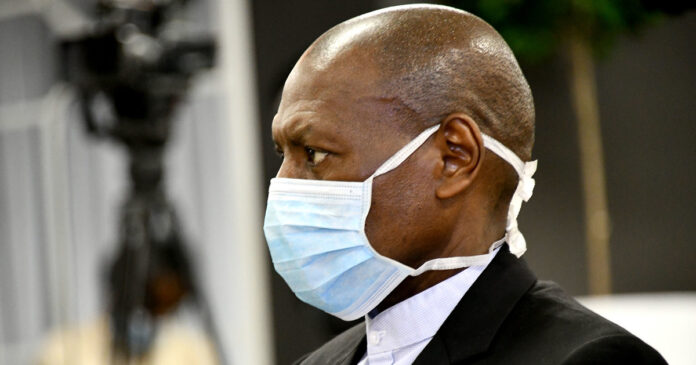 South Africa's President Cyril Ramaphosa has placed Health Minister Dr Zweli Mkhize on special leave, replacing him with SA's Tourism Minister. Dr Mkhize had requested special leave in order to attend to allegations and investigations concerning contracts between the Department of Health and a service provider, Digital Vibes.
The corruption scandal involves a R150-million contract that was allegedly paid to Digital Vibes by the Department for communications work. Digital Vibes is run by Mkhize's former personal assistant, Naadhira Mitha and Tahera Mather, who worked with him when he was Treasurer-General at the ANC's Luthuli House.
Mkhize said last month that he was aware that people suspected he may have used his influence to award the contract to his associates, but argued that he doesn't regard them as personal friends.
"They are certainly my comrades. I have worked with them in the ordinary course of my political or official duties and this is not unusual," he said.
An internal probe had found that the awarding of the contract – which was done in 2019 through a closed tender – was undertaken in an "irregular, fruitless and wasteful" manner.
Dr Mkhize said the final report was given to the Special Investigating Unit (SIU) and the President at the end of May 2021 "because when this matter came up and my name was linked to it, I had a duty to report to the President as my superior and had undertaken to keep him appraised".
The Presidency said in a statement on Tuesday: "The Special Investigating Unit is (now) investigating this matter and the President awaits a report on the outcome of this probe."
Dr Mkhize apologised earlier today for the disruption the scandal has caused, and said it has tainted the good team work the Government has done to fight against Covid-19.
Tourism Minister becomes Acting Minister of Health
Tourism Minister Mmamoloko Kubayi-Ngubane will serve as Acting Minister of Health until further notice. This announcement has been met by surprise, with Professor Jonathan Jansen tweeting: "The tourism minister becomes acting health minister? In a pandemic? Tell me this is a joke." Fellow Tweeters explained that although Deputy Minister of Health Joe Phaahla is a qualified medical doctor, deputy ministers are not members of cabinet and therefore can't act in a minister's capacity.
Sources include SAnews.gov.za
Mkhize apologises for disruptions caused by Digital Vibes scandal