Two South African Police Service (SAPS) dogs were tragically killed whilst fighting crime in KwaZulu-Natal (KZN), South Africa, yesterday. A third was helicoptered to the vet in critical condition (watch below). Three suspects were also fatally wounded during the shoot-out with police.
IPSS Medical Rescue said on Tuesday morning: "We mourn the loss of two dedicated SAPS K9 members, who lost their lives in the line of duty in KZN, yesterday. K9's Shaka and Simba both sustained fatal gunshot wounds whilst apprehending violent criminals. Their K9 colleague Duke is in critical condition after having sustained life-threatening injuries." (Update: Duke is thankfully recovering well.)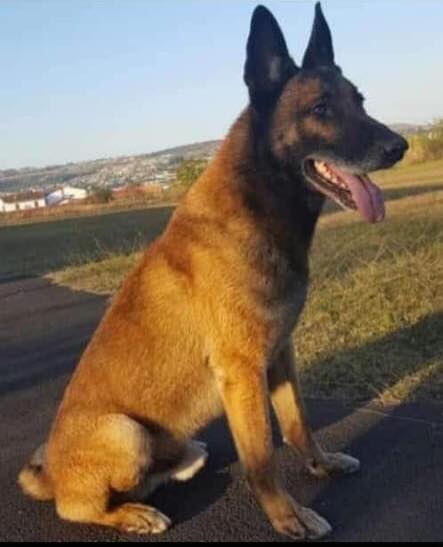 According to IPSS, all three K9s are "seasoned criminal hunters and have played crucial roles in ridding streets of wanted criminals".
IPSS said: "This is a true loss to the communities they serve."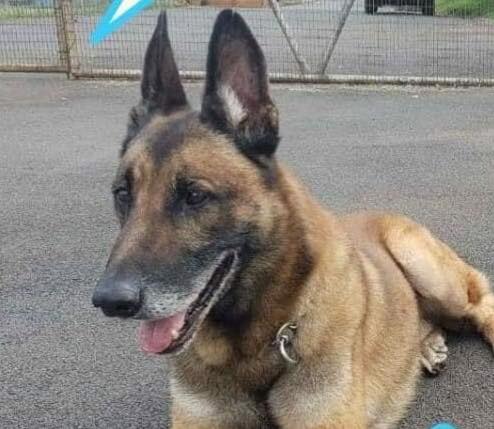 WATCH Policeman rushes injured dog from helicopter to Hilton vet
In an update from Hilton Vet Hospital, they reported that Duke is recovering. Quoting Duke, they said: "For all those concerned, I am doing well and I even let the humans treat my wounds,"
SAPS was chasing police-killer suspects
SAPS said it had been pursuing suspects wanted for the ruthless killing last month of the Ndwedwe Acting Station Commander Lieutenant Colonel Jabulani Ndawonde. Acting on information received, the team had gone to Maqongqo, an area which falls under Bishopstowe policing precinct in Pietermaritzburg, where four suspects were seen travelling in a vehicle.
"The police tried to intercept the suspects but they were met by a hail of bullets," SAPS said in a statement. "During the gun battle, the suspects abandoned their vehicle and fled into the sugarcane fields.
"Two suspects were fatally wounded during the exchange of gunfire. A canine was shot dead and the other two canines were rushed to a veterinary clinic after they were shot by the group of thugs.
"Another suspect was found dead in the sugarcane fields. Two rifles and four pistols were recovered at the scene. The investigation conducted revealed that the suspect's vehicle was stolen.
WATCH 2 dogs and 3 suspects killed in police shootout in Pietermaritzburg
"The suspects were positively linked to the murder of the police officer as well as other string of murder cases committed in KwaNdengezi and surrounding areas. The police are still searching for the remaining suspect."
SAPS K9 Units play an important role in the prevention, combatting and investigation of crime, responsible for reactive and proactive policing.
Together with IPSS, we extend our sincere condolences to the handlers, colleagues and friends of these fallen K9 heroes. Please keep Duke in your thoughts.