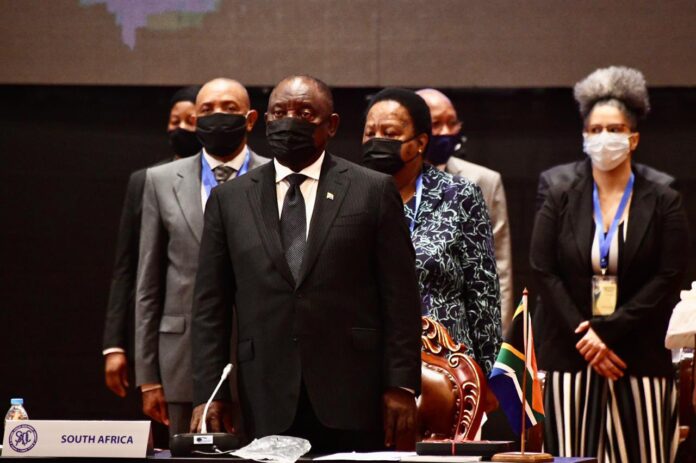 President Cyril Ramaphosa and other Southern African heads of state agreed on Wednesday to the deployment of the SADC's Standby troops to Mozambique to combat the horrific terrorism that has rocked northern parts of the country.
The Southern African Development Community (SADC) met in Maputo to consider the SADC's proposed response to address the attacks by insurgents in the Cabo Delgado Province, where there have been skirmishes since October 2017. In November 2020, about 50 people were allegedly beheaded on a Mozambique football field, and in March this year there were vicious attacks on the town of Palma, which saw 50 South Africans flee and one killed.
This evening, in a Communiqué of the Summit, it said:
"Summit endorsed the recommendations of the Report… and approved the Mandate for the SADC Standby Force Mission to the Republic of Mozambique, to be deployed in support of Mozambique to combat terrorism and acts of violent extremism in Cabo Delgado."
The Summit urged its 16 member states, in collaboration with Humanitarian Agencies, to continue providing humanitarian support to those people affected by the terrorist attacks in Cabo Delgado, including almost 800,000 people (according to Reuters) who have been displaced.
France's Le Figaro reported that the jihadist attacks this year began soon after French oil company Total announced its intention to resume construction work at its LNG (liquified natural gas) site near Palma. According to Reuters the natural gas project is worth $20-billion.
WATCH Carte Blanche investigates and speaks to survivors of the recent Mozambique terrorist attack.