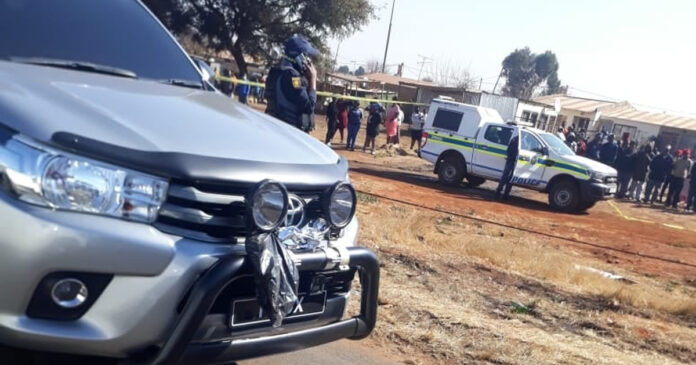 A Blue Lights Gang suspect has been fatally wounded during a shootout with police, and another suspect arrested in Springs, in Gauteng, South Africa.
The SA Police Service (SAPS) said in a statement on Saturday that the suspect believed to be responsible for 'blue lights hijacking' was fatally shot on Friday (9 July). Two unlicensed firearms were also recovered.
In August last year, security experts warned that car hijackings by the notorious so-called 'Blue Lights Gang' was once again on the increase, targeting and terrorising vulnerable motorists in and around Gauteng.
The gang drive cars fitted with police blue lights, and usually dress in police reflective gear, some even wearing police face masks. Carte Blanche presenter Macfarlane Moleli explains: "Victims are stopped by a group masquerading as police, before they're hijacked and kidnapped."
In May a couple described their terrifying night when they were stopped by a vehicle with blue lights near Rietvlei View Country Estates, Pretoria. They were kidnapped at gunpoint, driven to an unknown location and robbed.
In June, an armed motorist in Mpumalanga killed two bogus policemen when they tried to hijack him. He was also shot during the altercation, and later succumbed to his injuries.
Today, SAPS said: "Police have been working on information about suspects that are responsible for a series of hijackings in the roads linking Gauteng and Mpumalanga Provinces, using blue lights.
"Gauteng Acting Provincial Commissioner of the police Major General Tommy Mthombeni applauded the team that worked with zeal and diligence to ensure that the gang using blue lights to hijack vehicles are hunted down and arrested."
In an investigation into the 'Blue Lights Gang', Carte Blanche provided recommendations on how to prevent this happening to you, and how to recognise whether you're being pulled over by legitimate police officers. Carte Blanche is available on DStv Now if you're in SA, or on Showmas International if you're overseas (in most countries).