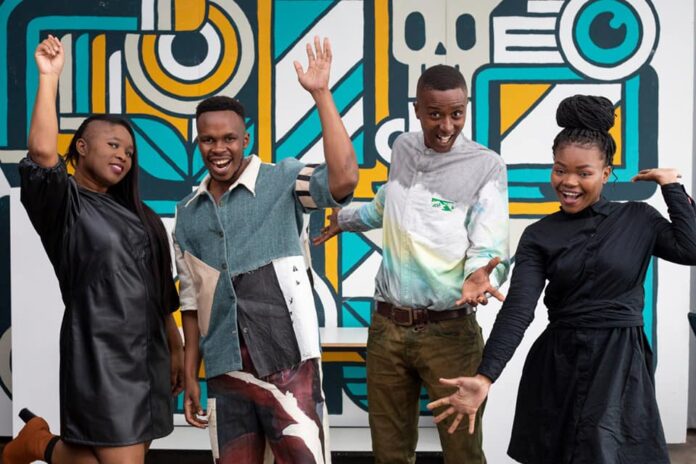 Meet the proudly South African designers behind the SA Olympic team's fabulous outfits at the Opening Ceremony in Tokyo last night. Showcasing their work on the global stage are four young designers from the Durban Fashion Fair mentorship programme.
The talented designers are two ladies in their 30s and two guys in their 20s: Mbali Zulu, Nompumelelo Mjadu, Sandile Sikhakhane and Sipho Lushaba.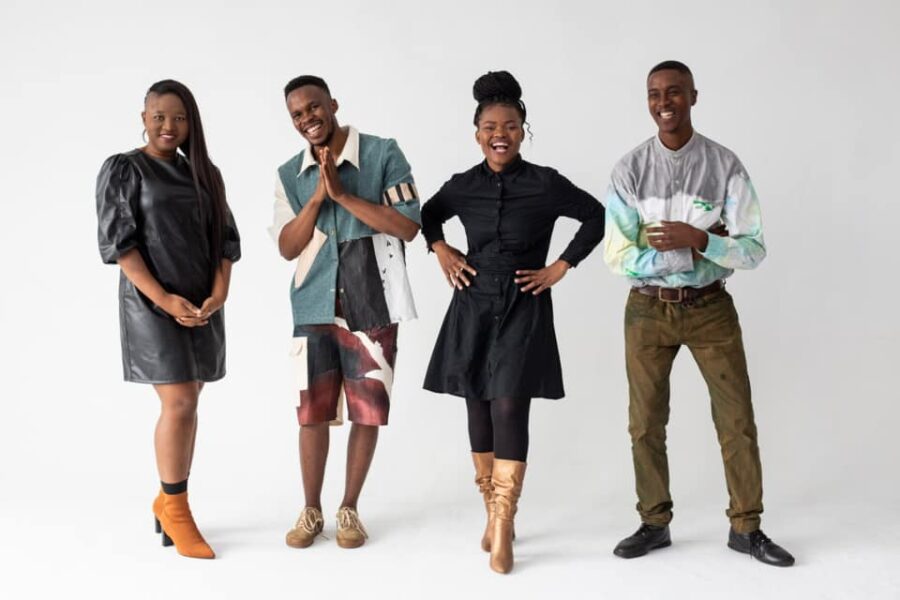 Nompumelelo told SAPeople:
"We were inspired by Nelson Mandela's dream to unite people through sports (so) we incorporated elements that stand out in our diverse country, which is the Protea (our national flower), the big 5 leopard, Madiba shirt and zebra lines."
The team kit – from the zebra print down to the vellies – was warmly welcomed by most South Africans, although not all (but then you can't make everyone happy). The majority of commenters on social media said the kit proudly presented the team as a united group with a uniquely South African style that made them feel proud.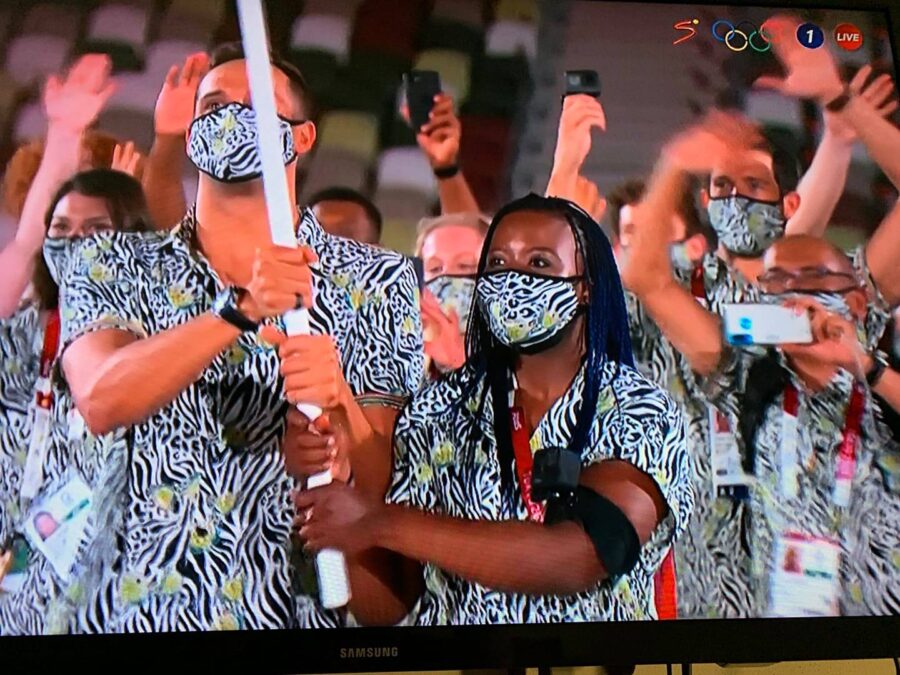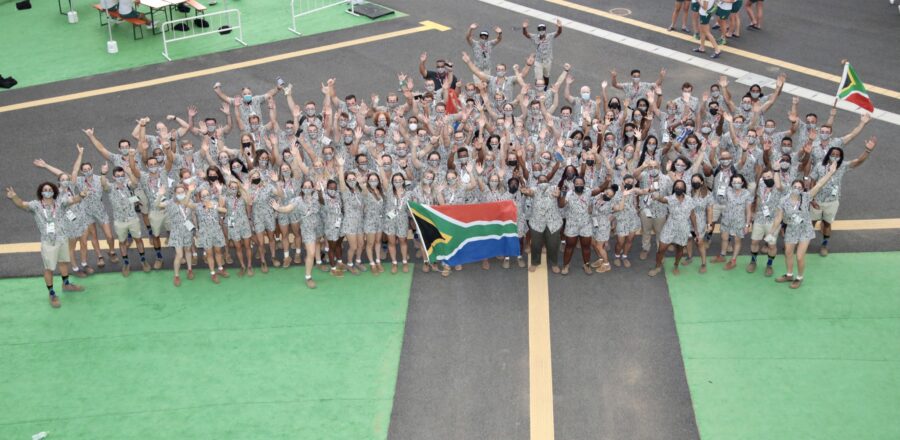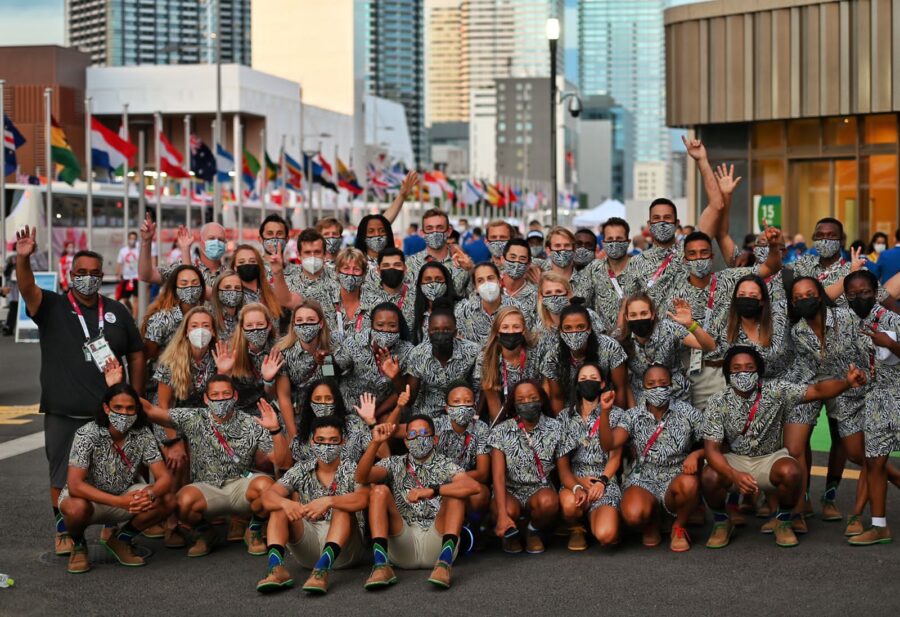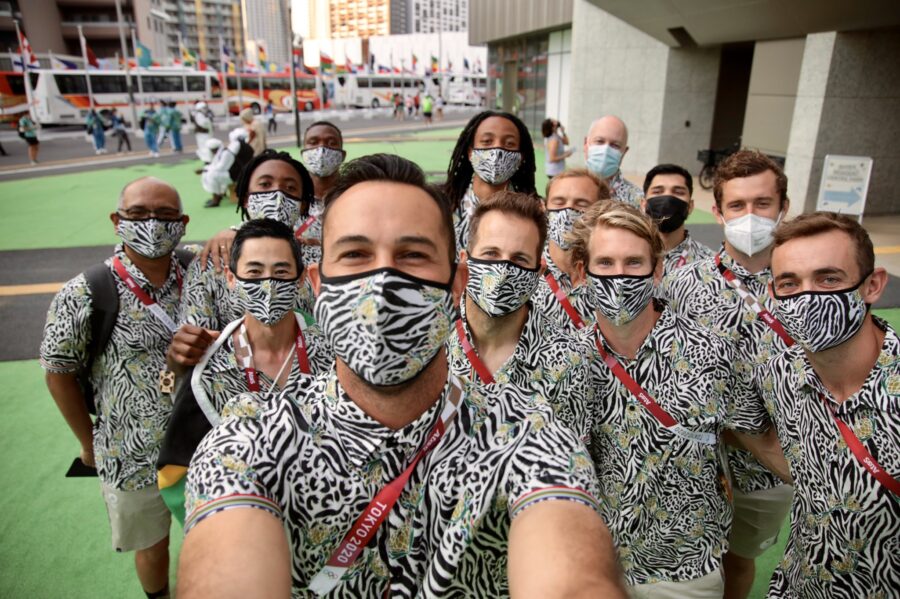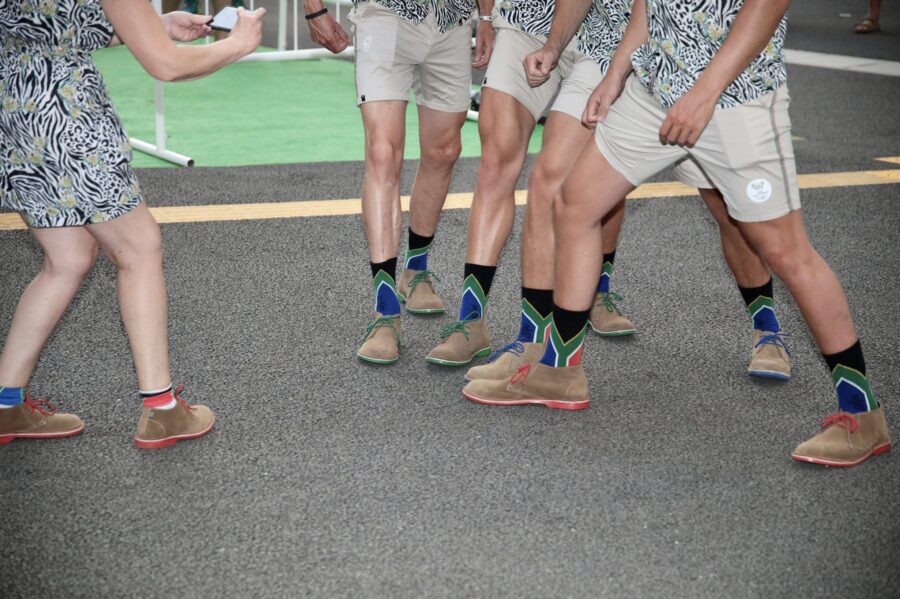 As one SA Facebook user said: "I think it's awesome they chose these colors because South Africans are a unique collective on the African soil… when we are united together we are a solid mass that can achieve something amazing."
Full Circle moment for Veldskoen Shoes
The vellies the team wore, from Veldskoen Shoes, represented a full circle moment for founders Nick Dreyer and Ross Zondagh, who started the company after a conversation about the controversial outfits that were worn by the South African team at the 2016 Summer Olympics in Rio.
Veldskoen explained in April :
"Unimpressed with the kit the SA athletes wore to the opening ceremony, our founders began imagining what they could have worn that would have better represented South Africa. The answer they came up with was a pair of traditional Vellies but injected with a pop of colour. Our signature look today.
Well, the story has come full circle. VELDSKOEN has been chosen as the official off-field shoe for South African athletes at this year's Olympic Games in Tokyo. We've been pinching ourselves all day. What a dream come true!"
Nick and Ross enlisted the skills and imagination of an old school friend, and digital marketing expert, Nic Latouf. And soon the shoes were stepping out across SA… and the world!
SA team 'resplendent' in walk-on outfit
Team SA last night praised the SA team for looking "resplendent in their walk-on outfit" and also gave a huge thanks to sponsors Mr Price Sport and Veldskoen Shoes for the kit and "contributing to such an auspicious occasion".
Where to watch the Olympics if you're in South Africa
You can watch all the key moments from the Olympics online at www.showmax.com or on your phone using the Showmax app, plus score an additional free month when you sign up for Showmax Pro before 31 August. (To claim your free month, go to www.showmax.com to subscribe or upgrade. That's it, you're all set!)
To see more of Nomupumelelo's work, follow her brand Jado Mjado on Instagram @jado_mjadu