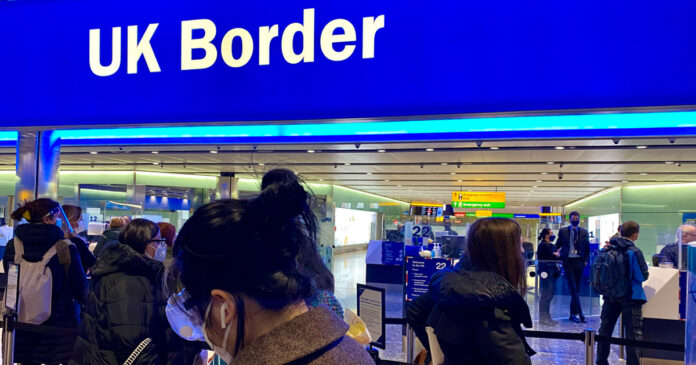 The quarantine price for South Africans wishing to visit the UK is about to be increased by around 30%… with a family of four (including two teenage children) likely to have to pay over R130,000 in total for the 11 night hotel quarantine. For a single adult, the price is being hiked to over £200 (R4,000) per night, with a total of over R45,000 for the mandatory period of isolation, it was announced in the UK on Wednesday evening.
UK ministers who agreed to the increase said these prices "reflect increased costs involved" – which include transport to the hotel, security, welfare services, accommodation, food and two PCR tests (on day two and eight).
It's heartbreaking news for people like SAPeople follower John D. who says he is stuck in the UK and has not been able to see his wife (who is in South Africa) for over 18 months with these exorbitant costs. "I've been trying to get over to SA, but they won't let us leave, even with exemptions. It's just horrible that life can go on and on like this," he told SAPeople.
South Africa is still on the UK's 'red list' due to the level of Covid-19 cases in the country. SA recorded 13 263 new COVID-19 cases in the past 24 hours, and 423 deaths.
What you need to know if travelling from South Africa to the UK
Anyone visiting from a 'red list' country – like SA, Brazil and Turkey – has to quarantine in a government-approved hotel for 11 nights.
The prices are being increased by 30% from £1,750 to £2,285 per single adult from next Thursday (12 August).
Each additional adult (or teenager) will pay £1,430 (double the current £650).
Children who are aged 5-12 will still cost £325; and it's free for kids under the age of five.
There is a £4,000 fine if you return from South Africa (or any red list country) without arranging a quarantined hotel. That's on top of then having to pay for the hotel.
Once in quarantine, if you break the rules – there's a fine of £10,000.
Please Note:

The rule still applies that if you've been in South Africa (or any red list country) for the last 10 days then

you can ONLY enter the UK if you're a UK or Irish national or UK resident

. (And then you must stay at the government approved hotel for an 11-night quarantine period.)
Despite the high prices, some of those who've already spent time in quarantine say these aren't always the most luxurious of hotels. In fact there have been complaints that it feels like "prison" with no time outdoors, and shoddy food. After reports of a few women being sexually harassed, there will now be female guards on duty for solo female travellers.