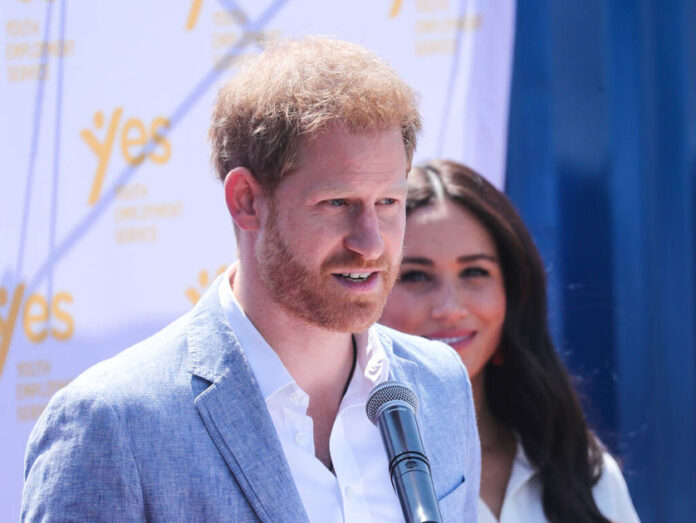 Prince Harry has unveiled a million-dollar donation to a Lesotho charity from his lucrative book deal. The decision to donate some of the profits from his memoir was announced on Thursday during the Sentebale Polo Cup in Colorado, USA where he made a surprise appearance.
The Sentebale Polo Cup is a charity match named for the organisation Prince Harry started with Prince Seeiso of Lesotho in 2006 to help African children affected by HIV.
"This is one of several donations I plan to make to charitable organizations and I'm grateful to be able to give back in this way for the children and communities who gravely need it," he said in a statement.
In the statement, Harry explained how the yearly event is "critical to securing funds" to continue the work of the charity and elaborated on what his extra donation will help facilitate.
"Our refocussed mission at Sentebale is about addressing the most immediate needs of vulnerable children in Southern Africa, helping them access vital health services, receive necessary care, and build skills to be more resilient and self-sufficient in the future," he wrote.
The news of the memoir, which is set to be released in late 2022, comes after a bombshell year for Prince Harry and his wife Meghan, who together decided to step away from their duties as royals at the beginning of 2020.
In a statement about its release, the father of two expressed hope that his story will help others.
"I'm writing this not as the prince I was born but as the man I have become," he explained. "I've worn many hats over the years, both literally and figuratively, and my hope is that in telling my story – the highs and lows, the mistakes, the lessons learned – I can help show that no matter where we come from, we have more in common than we think."
Meghan, Duchess of Sussex, was absent for the match, as Covid-19 protocols reduced the number of people able to attend the event.