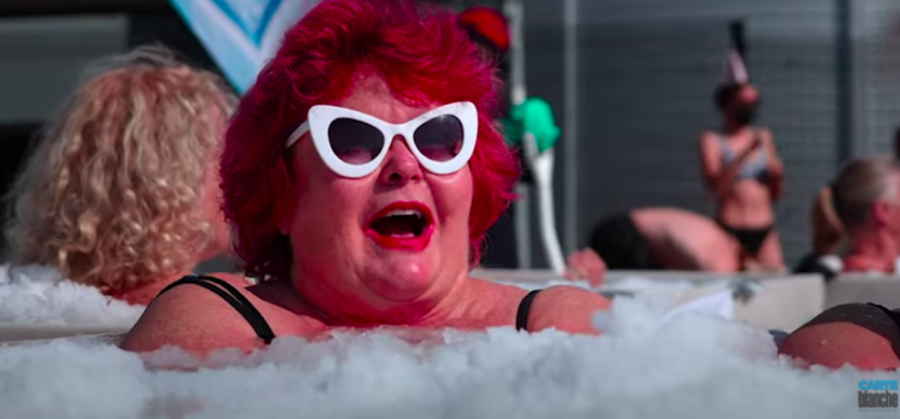 Carte Blanche: Capetonians Join Global Cold Water Swimming Trend
Up and down the coast of Cape Town, a growing number of people have taken to the extremely cold water every day throughout winter, extolling the healing magic of cold water swimming. For them, it's been an unexpected reprieve from the ongoing pandemic, claiming the icy-cold waters helped them fight the loneliness of lockdown, boosted […]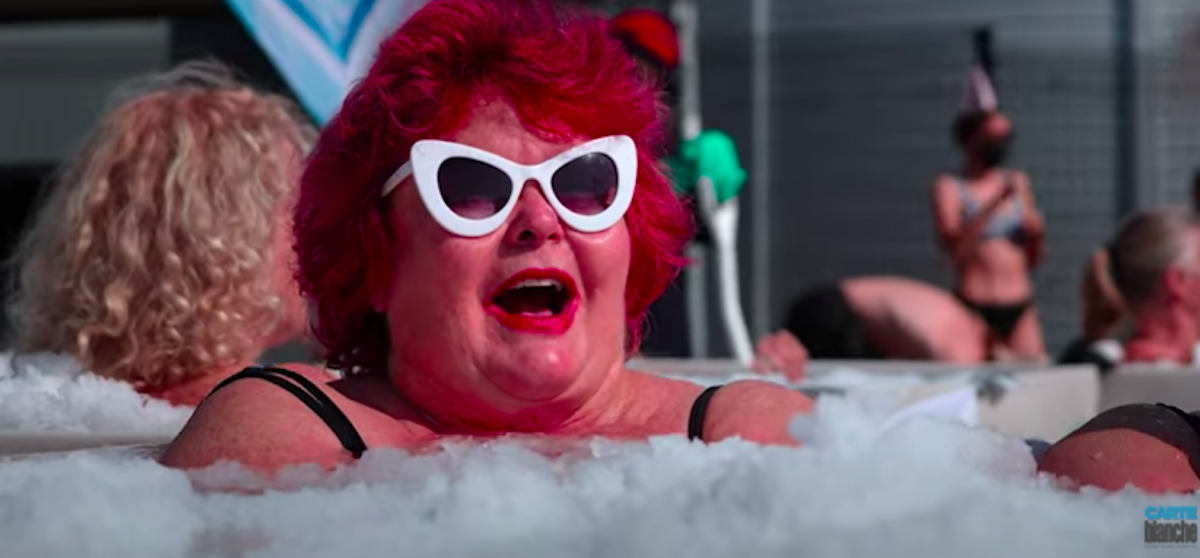 Up and down the coast of Cape Town, a growing number of people have taken to the extremely cold water every day throughout winter, extolling the healing magic of cold water swimming.
For them, it's been an unexpected reprieve from the ongoing pandemic, claiming the icy-cold waters helped them fight the loneliness of lockdown, boosted their flagging morale amid the plunging economy and some even believe it promotes longevity.
They're not alone. Immersing in cold water to feel better has become a global trend, with many inspired by 62-year-old Dutch 'Ice Man', Wim Hof who says:
"Live your body, stimulate your body. Arthritis, Crohn's disease, psoriasis, depression – all of those diseases are a result of our neglected biochemistry. We need to be stimulated to help fight disease. Cold is a great stimulator."
This week Carte Blanche meets the committed swimmers in South Africa who are putting their bodies through the frigid waters as Capetonians join the global cold water swimming trend. (Producer: Liz Fish | Presenter: Derek Watts)
For them, it's cured the loneliness of lockdown and boosted their flagging courage – some even believe it promotes longevity. As they meet on beaches around Cape Town, cold water swimmers say they're hooked on the healing magic of #ColdWaterSwimming. Join #CarteBlanche Sun 7pm. pic.twitter.com/Bh6J4TvOyj

— Carte Blanche (@carteblanchetv) August 18, 2021
You can watch the show on Sunday 22 August in South Africa on DStv Now or stream it overseas in most countries from Tues 24 August if you're abroad.
Also Coming up on Carte Blanche this Sunday 22 August
INVESTIGATIONS
Carte Blanche Presenter Derek Watts says:
"They spent decades on the gold mines before being retrenched with enough capital to look after their families. Then, a consulting firm promised to increase their payouts if they paid large deposits in advance. Years later, many of them have given up hope of getting their money back and are left destitute and heartbroken."
Being retrenched is devastating enough, but for a number of former mineworkers from Gauteng their voluntary severance packages should have eased the burden to help them back on their feet and provide for their families. Until they came across a Vanderbijlpark consulting and administration company that offered to retrieve outstanding monies that they claimed the mines still owed them, on top of their existing benefits, but first the workers had to put down sizeable deposits. Carte Blanche investigates how a group of these mine workers were reeled into the scheme through the promise of more money, only to be left destitute with drained bank accounts and years of fruitless attempts to get any money back. (Producer: Sophia Phirippides | Researcher: Sinethemba Nogude | Presenter: Derek Watts)
Watch the show overseas | Watch in SA on DStv Now
They rose to stratospheric heights of wealth after starting Africa's largest and most successful trading company, allegedly driven by artificial intelligence trading bots, from their tiny bedroom. Then they said a hack saw the company lose a staggering R54 billion practically overnight. Investors suffered crippling losses, with some individuals having invested millions of rands. But was this the hack of the century or an inside job? Carte Blanche unravels the true South African fairytale of the 18- and 21-year-old brothers who went from rags to multi-million rand riches as wealthy investors trusted the persuasive teenagers with their millions. Carte Blanche unravels how the two brothers ended up fleeing the country, while Interpol works on their extradition and liquidators try to track down missing funds. (Producer: Latashia Naidoo | Presenter: Masa Kekana)
Watch the show overseas | Watch in SA on DStv Now
Two brothers say a hack resulted in their trading company losing a staggering R54 billion in #cryptocurrency. @MasaKekana investigates how they ended up fleeing the country. Join #CarteBlanche Sunday at 7pm on @MNet channel 101. #bitcoin #crypto pic.twitter.com/1ZjTGZJXbe

— Carte Blanche (@carteblanchetv) August 19, 2021
As economic fallout from the pandemic continues to impact recovery around the world, South Africa has now also suffered the double blow of unrest and looting. With the economy in recession, junk credit ratings and staggering unemployment numbers, Carte Blanche takes the pulse of the local economy as we assess how the president's economic recovery plan, focusing on energy supply, faltering municipalities and stimulating GDP growth, is unfolding. Does post-pandemic recovery in South Africa's trading partners and rising commodity prices spell green shoots of hope for the country? (Producer: Siniketiwe Hlanze | Masa Kekana)
Carte Blanche Presenter Masa Kekana says:
"While things were starting to look up for the South African economy following renewed plans of recovery, the latest unrest which shook the country in July has taken some of those crucial gains away."
Watch the show overseas | Watch in SA on DStv Now
With the economy in #recession, junk credit ratings and staggering #unemployment numbers, we assess how the president's economic recovery plan is unfolding while SA's key international trading partners show steady post-pandemic recovery. #CarteBlanche Sunday 7pm. @MNet pic.twitter.com/NGRAXSrVoa

— Carte Blanche (@carteblanchetv) August 19, 2021
If you're in SA – you can watch Carte Blanche on DStv Now.
If you're overseas – you can watch #CarteBlanche from Tuesdays, and thousands of other popular local South African shows & movies by subscribing to Showmax International now. You can try it FREE for 14 days. 
Carte Blanche is on M-Net & M-Net HD [101], 22  August 2021 at 19:00 & again on M-Net Plus 1 [901] at 20:00
***
Please note: Carte Blanche is only available to international Showmax subscribers in Andorra, Australia, Austria, Belgium, Denmark, Finland, France, Germany, Greece, Iceland, Indonesia, Ireland, Italy, Liechtenstein, Luxembourg, Malta, Monaco, Netherlands, New Zealand, Norway, Portugal, San Marino, Spain, Sweden, Switzerland, United Kingdom. Not all titles are available in all territories. Showmax brings you the best South African series and movies, from the classics to the latest releases, from complete box sets to kids' favourites.