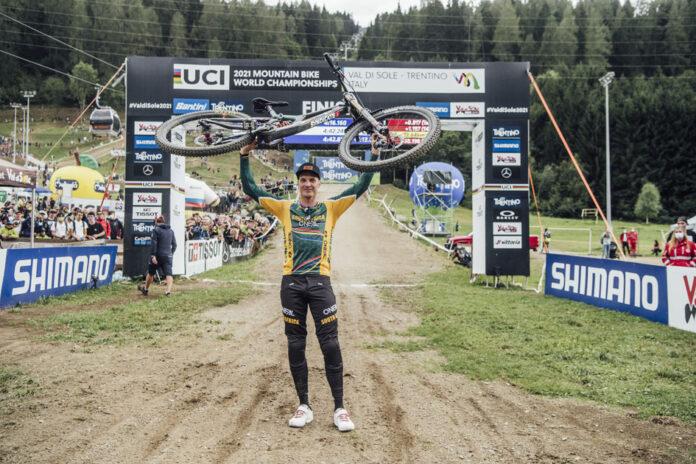 Greg Minnaar conquered the track in Val di Sole, Italy, on Sunday to win the UCI downhill (DH) title and be crowned world champion for the fourth time! Watch the exciting video of his race below (as the commentators mention his strength and call his win "lekker").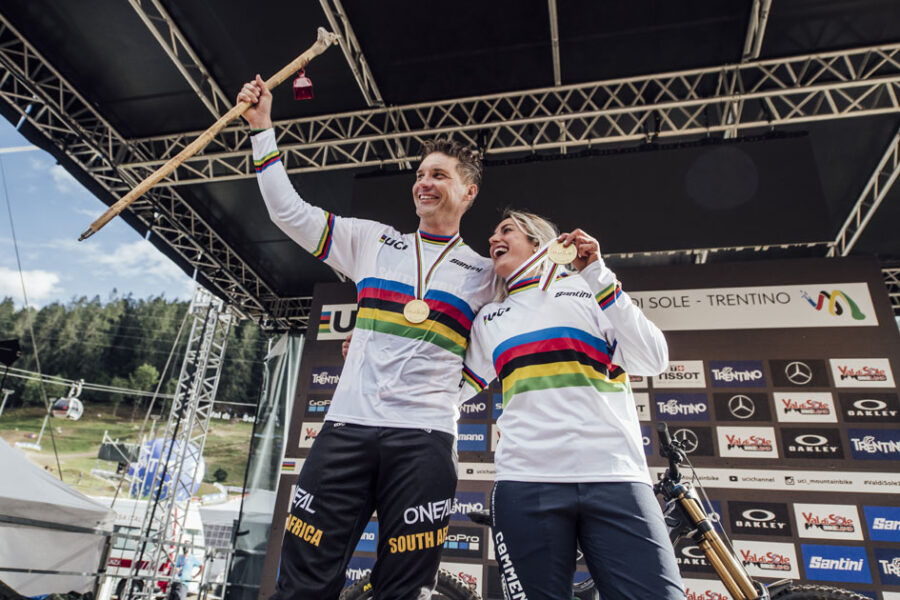 Heavy rain on Saturday evening had made the Black Snake course a slippery surprise during Sunday's practice runs. However, with a few hours to dry, the World Championships would play out on an amazing track in prime conditions.
There was drama in the men's race, with early casualties – a couple of cyclists crashed out during their fastest runs, another completely smashed his rim and defending champion, Reece Wilson, got a puncture off the final jump.
Benoit Coulanges claimed the lead after nailing his run and nervously watched on as Troy Brosnan came within 0.214 seconds of his lead. Next up was Minnaar and things got tense.
The South African was up at split one but red at two and three. Minnaar began to claw back time further down the track, soaking up the rocks and roots as he flew through the final berms to snatch the lead and send the crowd wild.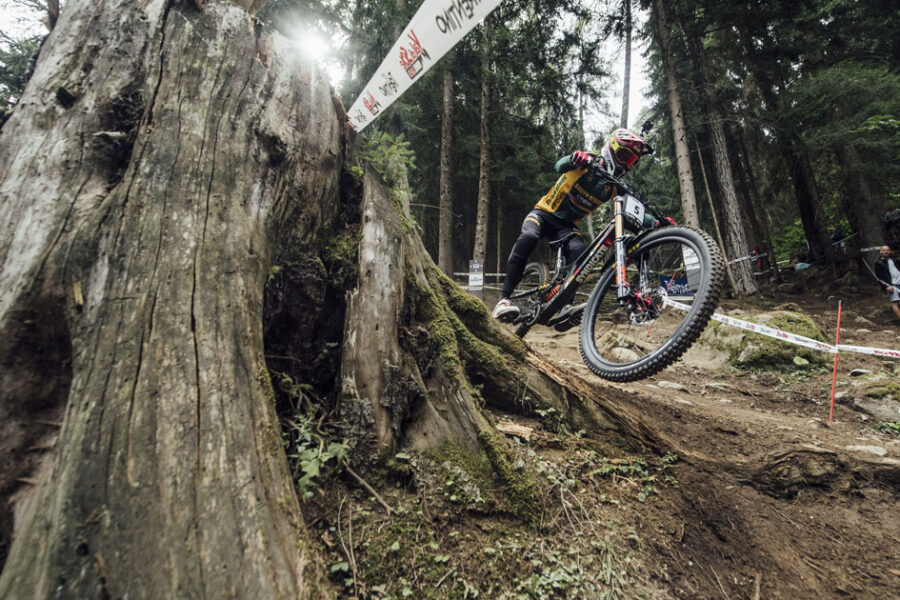 There were huge celebrations as 39-year-old Minnaar realised he had become a four-time champion. He first won in Switzerland in 2003, then in 2012, followed by a World Championship win in his hometown of Pietermaritzburg in 2013.
Men's DH result
1. Greg Minnaar RSA 3:28.963
2. Benoit Coulanges FRA +0.227
3. Troy Brosnan AUS +0.441
French rider Myriam Nicole won the female race.
WATCH Greg Minnaar World Championship Run 2021 | UCI Downhill Val Di Sole