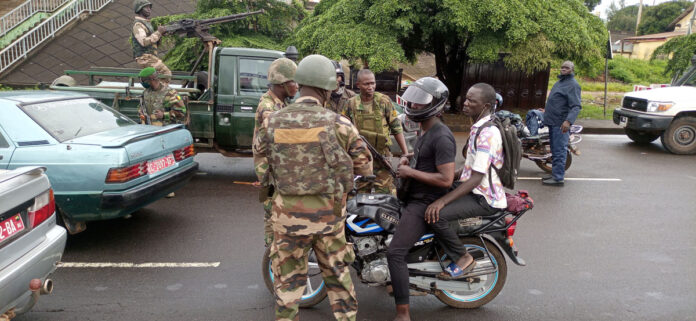 The South African government says it has noted with great concern the ongoing political and security situation in the Republic of Guinea, in Western Africa, following an apparent coup d'etat staged by the military at the weekend.
In a statement issued by the Department of International Relations and Cooperation (DIRCO), the South African Government called for the "immediate release" of Prof Alpha Condé, the President of Guinea "unharmed and the African Union to actively intervene to ensure a speedy return to stability".
The SA Government further called on the soldiers/military to exercise total restraint and refrain from political interference.
"In addition, South Africa urges all political actors and civil society to engage in meaningful dialogue in order to resolve the current political challenges facing the country," said DIRCO on Monday.
Several countries and organisations like the United Nations and the African Union have made similar calls.
China said it opposed the coup and urged the immediate release of the detained president, and for the matter to be resolved through dialogue and consultation, according to Reuters.
Guinea's Defence Ministry had claimed in a press release on Sunday afternoon that "the Presidential Guard, supported by the defence and security forces, contained the threat and pushed back the group of insurgents", however it was later announced by Lieutenant-Colonel Mamady Doumbouya that his forces had detained the president and dissolved the government.
Borders were closed and a nationwide curfew announced.
Morocco's national football team found themselves trapped in their hotel in the capital, Conakry, during the hours of heavy gunfire; but have since been safely escorted out of Guinea. Their World Cup qualifying match, which was scheduled to take place today, has been postponed by FIFA "to ensure the safety and security of all players and all match officials".
Sources include Reuters and SAnews.gov.za