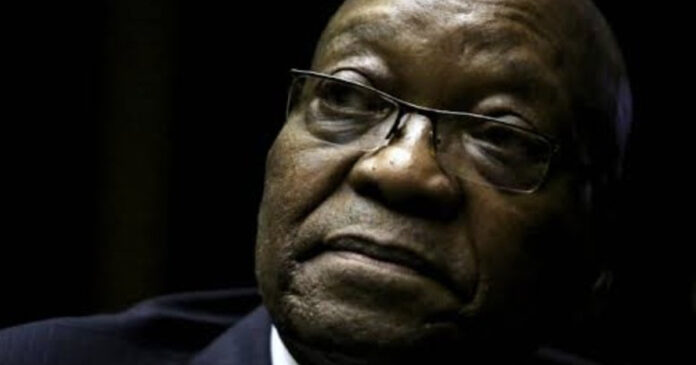 The Constitutional Court today handed down judgement concerning the ongoing Jacob Zuma matter, finding that the former president did not meet the statutory requirements for a rescission application.
It was a majority decision and Zuma is now left with the bill for legal costs.
The case – JG Zuma versus the Secretary of the Judicial Commission and Others – was to ascertain whether the previous judgment and order of the ConCourt, sentencing Zuma to 15-months imprisonment for contempt of court (when he didn't appear before the Zondo Commission), was rescindable. And whether it should be set aside.
The ConCourt's Justice Sisi Khampepe said: "The Constitutional Court did not make a rescindable error. The judgment and order against former President Zuma stand, and the application for rescission is dismissed with costs."
At the age of 79, and with an alleged illness that has not been revealed, Zuma had asked the court to revoke the sentence. His lawyers argued that the sentencing was excessive and that his health and life would be endangered. Earlier this month, Zuma was granted medical parole after he had been hospitalised and it was claimed he had surgery.
His Foundation is reportedly "disappointed with this judgment". This morning, before 10am, the JG Zuma Foundation had tweeted: "H.E Prez Zuma, a 79years old man * Jailed Without Trial. * Denied the right to appeal. * Denied the right to mitigate sentence. The Foundation is hopeful that at 10h00 today, justice will prevail and that the Supremacy of the Constitution will be reaffirmed."
Several South Africans have left messages of ridicule on the post, such as "the only person who voluntarily refused to participate in the court and later cried that he was jailed without trial". Supporters on the other hand have said: "PW Botha completely refused to appear before the TRC. He was fined, not jailed. Why was he not sent straight to the Constitutional Court by the TRC?"
Botha was fined R10,000 or 12 months' imprisonment. He was also sentenced to a further year's imprisonment, suspended for five years, because he ignored three summonses to answer questions posed by the Truth and Reconciliation Commission.
The court attendance today was limited to 35 members of the public and 10 members of the media.
Judgment: The Constitutional Court did not make a rescindable error. The judgment and order against former President Zuma stand, and the application for rescission is dismissed with costs. (JG Zuma v Secretary of the Judicial Commission and Others) pic.twitter.com/lQ0FxuGXgS

— Constitutional Court (@ConCourtSA) September 17, 2021