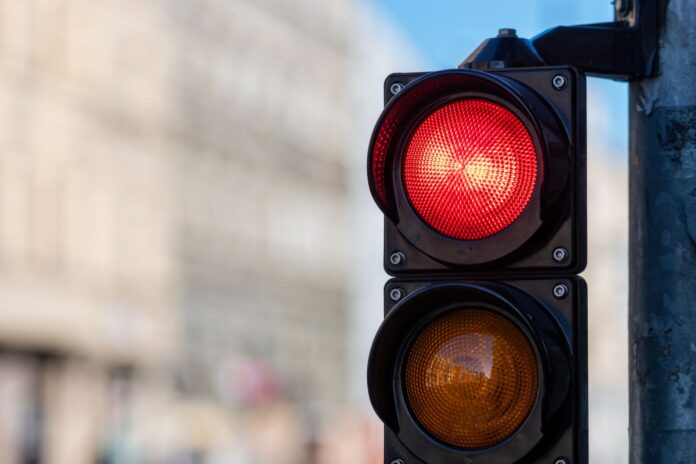 The UK announced Friday evening that South Africa is to stay on its Red alert list. The news has been met with shock, disappointment and fury.
It means that anyone who visits SA from the UK has to quarantine in a government-appointed hotel for 10 days, at their own cost (at least £2,000), on their return to the UK.
David Frost, CEO of the South African Tourism Services Association (SATSA) says:
"This is a kick in the teeth for 1.5 million South African tourism workers who were relying on UK visitors this spring. There isn't a shred of scientific evidence to support keeping South Africa on the red list and the only conclusion left is that the UK government has an irrational fear of South Africa which is prejudicing decision-making. The UK government needs to urgently reconsider this classification to avoid irreparable harm to a relationship with a key ally and trading partner."
Enca news correspondent Olly Barratt pointed out that Turkey has come off the UK's Red List. Turkey's 7 day case average is 23 407, and cases have been rising since the end of August. South Africa, on the other hand stays on the red list, even though its 7 day case average is 4339, and cases have been falling since 25th August.
What he didn't mention is that in Turkey, 50% of the population has been vaccinated, while in South Africa only 13% have been vaccinated so far.
Yesterday it was announced that South Africa is free of the Beta Covid variant according to official data issued by the South African government. The data indicates that there has been no measurable level of Beta genomes sequenced for at least two weeks in SA.
Busi Mavuso, Chief Executive of Business Leadership South Africa, says of the UK's announcement this evening:
"This is a baffling decision by the UK which appears to fly in the face of the scientific evidence they profess to follow. If the UK wants to project its values and free-market principles abroad, this is an odd way to go about it. We now need a clear and swift commitment from the British government that it will review South Africa's travel status in the coming days."
Otto de Vries, CEO of ASATA adds: "ASATA is deeply disappointed by the outcome of the UK review of the traffic light system. In the past month, Austria, Germany, France, Switzerland, Finland, Ireland, Saudi Arabia, Israel, Mauritius, Seychelles and Spain have all relaxed travel restrictions for fully vaccinated South Africans. These countries highlighted that being fully vaccinated against COVID-19 exempts travellers from mandatory quarantines.
"There is therefore clearly no scientific reason that justifies keeping South Africa on the contentious UK red list for travel.
"We will continue to work with the TBCSA (as a board member) to get South Africa off red lists and other travel advisories.
"We maintain that travellers who can provide proof of vaccination should be allowed access to and from the country without Covid-19 tests or quarantines. For those who are not vaccinated or only partially vaccinated, a negative PCR test should be presented.
"The complexity and cost associated with South Africa being classified as a 'red list' destination will continue to be a major deterrent for South African travellers."
SA stays on red – FEDHASA will continue to support lobbying efforts
Rosemary Anderson, FEDHASA National Chairperson ssays FEDHASA is "disheartened" with the news.
"Besides being one of the biggest source markets for South Africa, the travel restrictions have severely impacted trade and tourism between South Africa and the UK and FEDHASA had hoped for a positive outcome.

"FEDHASA will continue to support the lobbying efforts to remove SA from the so-called red list and hope to see a return to travel from and to the UK in the near future."
Many have pointed out that the reluctance of the UK to take SA off its Red List is because so few South Africans have been vaccinated. This Sunday, Carte Blanche looks at the lack of vaccine confidence in SA that has held people back, and speaks to experts who say that what they see is that "no full vaccinated people are clogging up our ICUs".
The current affairs show says: "Widespread internet access means information at our fingertips and research shows South Africans are using multiple online sources to inform themselves on COVID-19 vaccines. But in an era of weaponised digital propaganda, disinformation is taking a toll on those people who need clear, reliable, factual information to empower informed choices.
"While the number of adults opting to get jabbed in South Africa has risen from 67 percent in January to 72 percent in July, it leaves just under a third of people still unable or unwilling to trust the science that vaccines are safe and effective. Carte Blanche examines how the burden of COVID-19 shifts to the unvaccinated as the jab keeps more people out of hospital and off ventilators."
Watch Carte Blanche on Showmax International if you're overseas | Watch in SA on DStv Now. Find out what else is on Carte Blanche this Sunday.