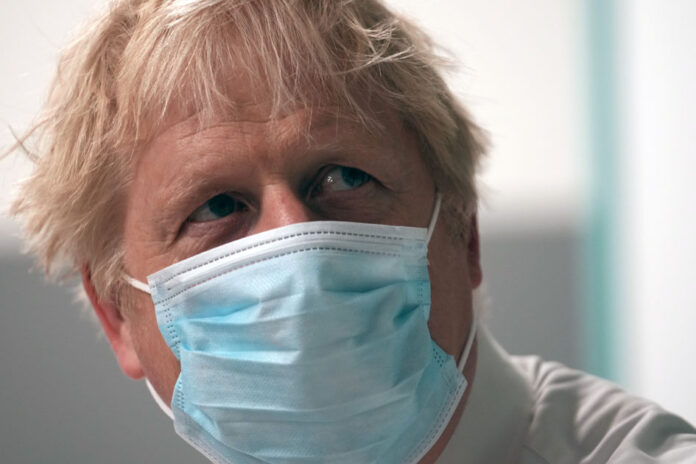 LONDON (Reuters) – Travellers from South Africa will soon be able to enter the UK without having to pay the exorbitant £2,000 for 10 days in hotel quarantine! British Prime Minister Boris Johnson will open up South Africa and some other countries for hotel quarantine-free travel later this week, The Sunday Telegraph reported, saying that the UK's "red list" of destinations would be slashed to nine from 54.
Fully vaccinated arrivals from countries including South Africa, Brazil, Mexico and Indonesia will no longer have to quarantine in a government-designated hotel for 10 days when they get to England from later in October, the newspaper said.
The changes are set to be announced on Thursday, and will likely result in a surge of bookings, boosting airlines and travel companies that have been brought to their knees during the pandemic. The Western Cape says it has an ad campaign ready to launch to encourage travellers from the UK to visit South Africa's beautiful shores.
This is fantastic news for South Africa which depends hugely on UK tourism:
At least 1.5 million SA tourist workers depend on UK visitors.
In a normal year, there are approximately 440,000 UK visitors per year to SA which enjoys its summer during the UK's cold winter.
According to SATSA's David Frost, South Africa has been losing about R26-million per day in lost revenue, while SA remained on the Red List.
Tourism is South Africa's second biggest economic sector, making up 9% of the country's GDP and bringing in around R120-billion from in-bound tourism.
Why is South Africa on the UK's Red List?
The Beta variant in SA had been blamed for SA remaining on the Red List for so long (coupled with the country's low vaccination rates), however SA government experts and the UK High Commission met last week to discuss the latest statistics. Professor Mendelson from the infectious diseases department at UCT told current affairs show Carte Blanche, last week, that from May to August there was a massive drop in Beta strain cases in SA, and that there have been none in September. The SA cases are mainly driven by the Delta variant, he said. (If you are abroad, you can watch this episode of Carte Blanche on Showmax International.) Some travellers to the UK, who were "seeing red", told Carte Blanche that the quarantine in the UK had felt like being in prison.
The UK's hotel quarantine policy for higher risk countries has been costing a whopping £2,285 pounds ($3,095) per adult, deterring global travel. It had a major impact on SA expats in the UK, unable to visit family back home because they couldn't afford the time or money for the compulsory quarantine. Some told SAPeople they had lost family members in the past year and had still not been able to mourn with their family, or at least hug them.
Britain's travel rules begin relaxing from 4 October
Britain is already planning to relax its travel rules from tomorrow (Monday 4 October) by:
scrapping its amber list for medium risk destinations and
no longer requiring fully vaccinated passengers to take a COVID-19 test before they arrive in the country from places not on the red list.
The UK government has said that from later in October, arrivals in England will no longer have to take a PCR test two days after arrival and can instead opt for the cheaper lateral flow (or antigen) test.
Impact on SA expats
DA Abroad Chairperson Kate Lorimer, who is based in the UK, told SAPeople that the Red List has had a "huge impact on expats. People (have been) unable to go home to be with sick relatives or to funerals as the cost of quarantine in the UK so high. The social impact on mental health is enormous due to Covid and even more so because of arbitrary rules like the red list."
For those who will now finally be able to travel again, Lorimer advises: "Keep calm and carry on ? Follow the respective country immigration groups on Facebook. They are full of information and tips and questions are always answered quickly."
Lorimer also confirmed that the DA Abroad WILL be petitioning the SCA (Senior Court of Appeal) concerning the case of retention of South African citizenship. See more below.
A petition on the UK Parliament website to remove SA from the Red List had already received over 39,000 signatures.
(Reporting by Sarah Young / Reuters and Jenni Baxter / SAPeople; Editing by Sandra Maler and Jenni Baxter)
WATCH Impact of Red List on South African expats… and Latest Update on South Africans having their citizenship revoked: