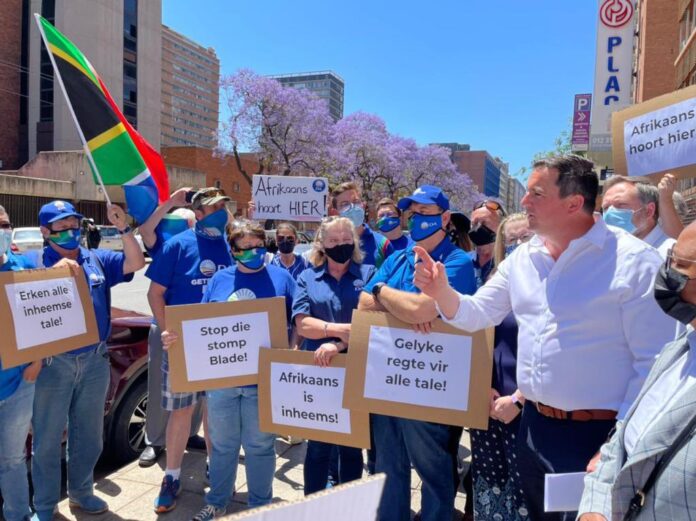 A protest is planned in Tshwane this morning to demand that Afrikaans be declared an indigenous language of South Africa. A petition will be handed over to the Department of Higher Education.
DA Leader John Steenhuisen and DA Shadow Minister of Public Service and Administration, Leon Schreiber, are leading the protest action outside the offices of Minister of Higher Education, Blade Nzimande.
This follows the release of the Language Policy Framework for Public Higher Education Institutions, which excludes Afrikaans from the definition of indigenous languages.
Steenhuisen said in a statement that "this stands in contradiction of a recent Constitutional Court ruling that Afrikaans is indeed an indigenous language that originated within South Africa."
DA leaders and members from across the country will join the action to demonstrate to the ANC government that "Afrikaans deserves its rightful place among the country's indigenous languages", the DA said.
This morning we held a public protest outside the office of Higher Education Minister to demand that Blade Nzimande and government immediately recognise Afrikaans as a fully-fledged indigenous South African language and not classify it as 'foreign'.

Let's protect Afrikaans! ?? pic.twitter.com/wjSX48D5zD

— John Steenhuisen MP (@jsteenhuisen) October 12, 2021