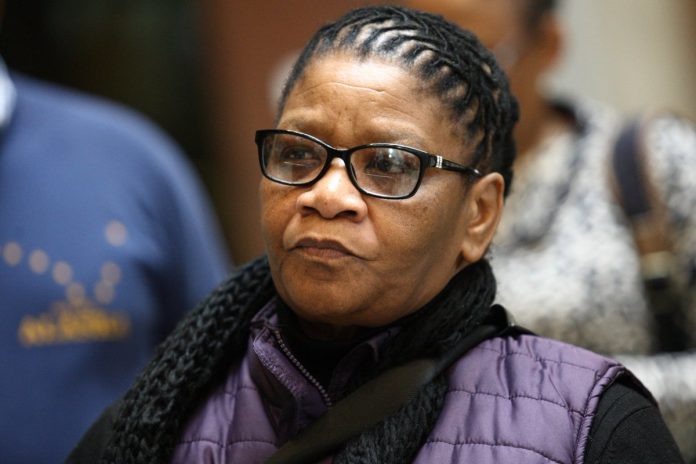 A special police task force in South Africa has reportedly stormed a hotel in Pretoria, using teargas, to rescue Defence Minister Thandi Modise and two other ministers who were allegedly held hostage by disgruntled military veterans.
Modise had been at St George's Hotel with Deputy Defence Minister Thabang Makwetla, and Minister in the Presidency Mondli Gungubele. They were involved in talks with the veterans, some of whom had apparently travelled from Pietermaritzburg to air their grievances. Some of the group would apparently not let the ministers leave the hotel, and held them hostage.
The Witness newspaper said the discussions followed a sit-in protect earlier this week at the ANC's headquarters, Luthuli House, where they were protesting the government's failure to pay them reparations.
According to IOL, the ministers have been safely evacuated and arrests have been made.
Ministers Thandi Modise and Mondli Gungubele were held hostage by former liberation combatants at St. George's hotel in Pretoria earlier on Thursday night. 📹 : Supplied by a source inside #MinistersHostage pic.twitter.com/qkpjRcOkq8

— Eyewitness News (@ewnupdates) October 14, 2021
[WATCH] Our Politics Editor @sbungalwa is outside the St Georges Hotel, where disgruntled Mk Veterans barricaded doors at St Georges Hotel refusing Defence minister Thandi Modise, and Minister in the Presidency, Mondli Gungubele to leave the venue.

Tune into #Newzroom405 now. pic.twitter.com/mltA0dma51

— Newzroom Afrika (@Newzroom405) October 14, 2021
If they can hold Thandi Modise hostage as a minister of defence who are we thina we are not safe pic.twitter.com/CV5O41Sa1R

— Kamohelo cleopetra (@kamohelo_msibi) October 14, 2021