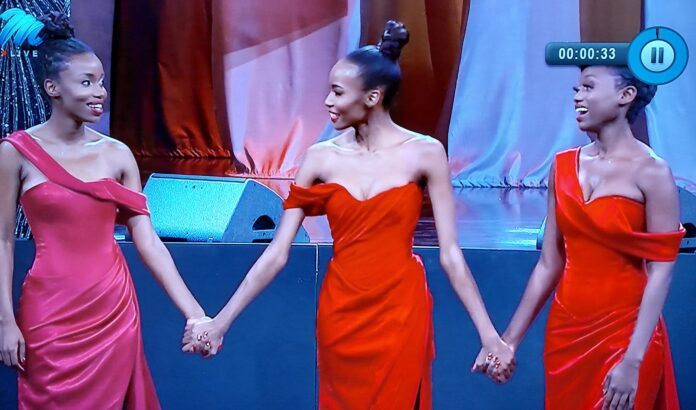 President Cyril Ramaphosa has been one of the first to congratulate SA's new Miss South Africa Lalela Mswane, who was crowned at a glittering event in Cape Town on Saturday night.
The President tweeted: "Congratulations to our new #MissSA2021, Lalela Mswane, who took the hotly contested title last night against a group of highly inspirational young women. We took particular interest in her message of hope for the youth of South Africa & her advocacy for the advancement of women."
The Miss South Africa organisers said: "Congratulations to Our Miss South Africa 2021 @Lalela_lali! It's time to claim your power!"
The University of Pretoria LLB graduate plans to use her new celebrity to help young people combat low self-esteem, and increase their confidence. She has already founded a non-profit organisation, the Lalela Mswane Foundation to empower youth to grow beyond the boundaries life has put on them.
We are witnessing greatness personified!

Congratulations to our Top 3 #misssa2021 #misssouthafrica #faceyourpower #embraceyourfuture pic.twitter.com/w7Ux4Ij0Er

— Miss South Africa (@Official_MissSA) October 16, 2021
Congratulations to Our Miss South Africa 2021 @Lalela_lali!

It's time to claim your power!

?: @HanriHumanPhoto #misssa2021 #misssouthafrica #faceyourpower #embraceyourfuturenow pic.twitter.com/hCAQkLiH99

— Miss South Africa (@Official_MissSA) October 16, 2021
When Anele introduced Zozibini and the crowd started chanting Zozi!!!!
Zozi really left a mark in our hearts???#MissSA2021 pic.twitter.com/FbrQmQ9E7p

— Jessica (@NtseboJessica) October 16, 2021