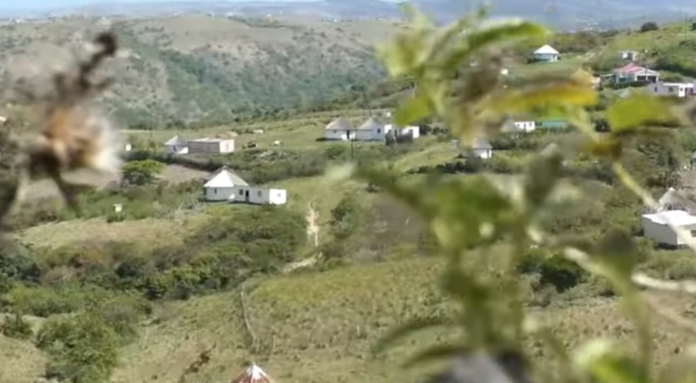 On Sunday morning, the office of Chief Whip Hon. Pemmy Majodina issued a statement – in light of South Africa's local government elections, coming up on 1 November – admitting to challenges in the ANC's service delivery, but insisting that improvements are being made. But for many citizens it's too little, too late.
Across the country, there are municipalities suffering from a lack of water, electricity, refuse removal and more. In the Eastern Cape, many citizens still use pit toilets. Last week the ANC even marched on themselves for the lack of service delivery!
"shortcoming that we learn from" – ANC
The ANC said today that it admits "that the transformative project we have embarked upon has not been as linear as some of our critics would like society to believe, it has been complex and characterized by shortcomings that we learn from."
The Auditor General's Municipal Finance Management Reports have revealed the extent of the chronic crisis. The ANC said in its statement today that it's because many municipalities still fail to adhere to legislation, like the Municipal Systems Act of 2000. This has directly led to challenges in service delivery and under-development, claims the ANC. The local government, overseen by the provincial government, and led by a strong central government, needs to be providing more support, particularly in rural areas, admits the ANC.
In KwaZulu-Natal, residents and business owners of uMhlathuze are at breaking point after continuous and rolling blackouts. In parts of the Northern Cape, it's Gift of the Givers that is helping residents and farmers have access to water. Across the country, citizens have started doing it for themselves. Sweeping pavements, fixing potholes, drilling boreholes, creating new solutions.
The Eastern Cape has perhaps been the most neglected over the past couple of decades, with NOT ONE of its six districts and two metropolitan municipalities being declared stable or functional by the COGTA Department in its last report to Parliament.
This week, Carte Blanche investigates how, from Mankozi to Nquthu, villagers are taking back control and finding their own solutions.
Carte Blanche says "the breath-taking vistas, rich historical legacy and distinct culture of the Eastern Cape – the birthplace of so many South African leadership icons – belie an ongoing tragedy of underdevelopment and municipal mismanagement. Divided into six districts and two metropolitan municipalities, not one of these have been declared stable or functional by the Department of Cooperative Governance and Traditional Affairs in its last report to Parliament.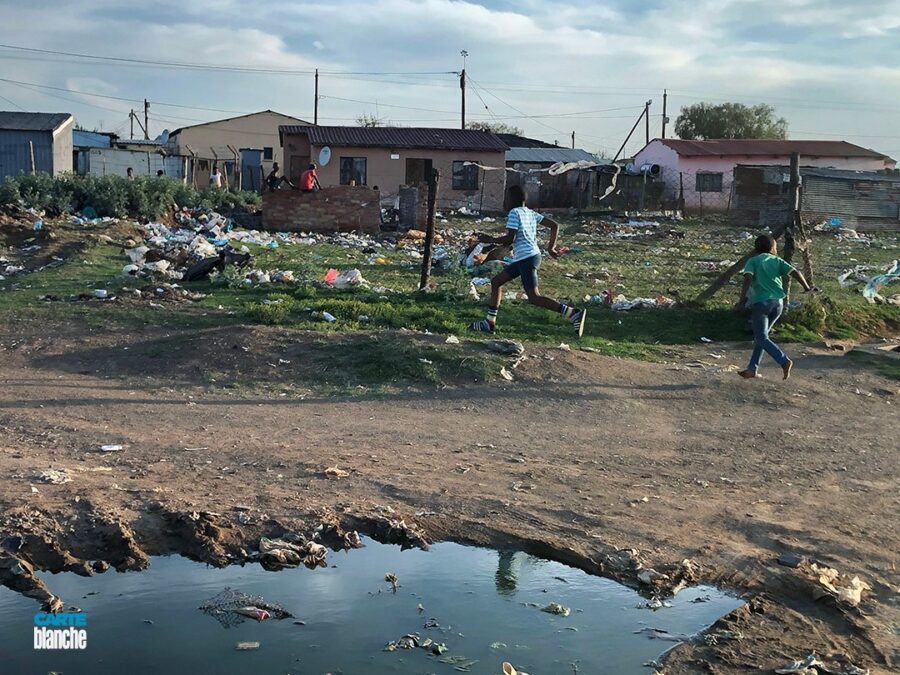 "Growth in the province remains chronically stunted and most communities fail to receive the most basic services. So, what will shape residents' actions in the coming local election?"
The ANC said it has strengthened legislation to address some of the shortfalls. For instance a Municipal law has been amended so that a councillor found guilty of a breach is prohibited for two years.
In the report ('Not Enough to go around, yet not the right hands at the till'), the Auditor-General cites the following issues as being the cause of corruption, malfeasance and the collapse of service delivery in most municipalities: the collapse in governance, failure to fill critical vacancies, and financial mismanagement. The ANC says it is addressing this.
"The ANC in Parliament is alive to these challenges and has already identified hotspot municipalities, we have been intervening using constitutionally available mechanisms, these also include invoking section 139 of the constitution to place municipalities under administration," said the ANC statement, adding  that "President Cyril Ramaphosa's administration is already intervening decisively on the unemployment, poverty, and under-development challenges…"
Vuka uzenzele (get up and do it yourself)
For many in the Eastern Cape, they've given up on waiting and hoping helplessly for the government to do its job. After decades of neglect they've had enough and are doing the jobs themselves to improve their quality of life.
In a province beset with challenges – pit toilets in most rural communities, no running water or electricity in some towns – Eastern Cape communities are adopting the motto vuka uzenzele (get up and do it yourself) to establish a better quality of life for themselves.
Simon Mphele and Simamnkele Vanqa (from Clean Queenstown) explain to Carte Blanche presenter Claire Mawaisa tonight how the community is finding its own solutions. They say: "The environment sets the mood. So if you've got a foul environment you're going to be in a foul mood. Whereas cleanliness always makes people feel happy, you know.
"So instead of pointing fingers, we can tackle this. We can do it ourselves!"
Watch more on Carte Blanche this evening – Sunday 17 October – in South Africa on DStv Now, or stream it overseas on Showmax International in most countries from 19 October if you're abroad.
"Instead of pointing fingers… we'll do it ourselves."
Simon Mphele & Simamnkele Vanqa (Clean Queenstown) explain how the community is finding their own solutions to decades-long problems.

Join @ClaireMawisa for #CarteBlanche Sun 7pm on our #LGE2021 roadshow. pic.twitter.com/54B3CEmVIO

— Carte Blanche (@carteblanchetv) October 16, 2021
It's week two of our road trip around the country in the run-up to the November municipal elections. Our team set off to the Eastern Cape from where @clairemawisa will join us live. That's #CarteBlanche tonight 7pm on @MNet channel 101. #LGE2021 #ServiceDelivery pic.twitter.com/dv4CnVwJxH

— Carte Blanche (@carteblanchetv) October 17, 2021
A province beset with challenges – pit toilets in most rural communities, no running water or electricity in some towns. But for many communities in the EC, the saying vuka uzenzele (get up and do it yourself) is the motto they live by. #CarteBlanche 7pm #MNet101. #LGE2021 pic.twitter.com/TvhuB82iXd

— Carte Blanche (@carteblanchetv) October 17, 2021