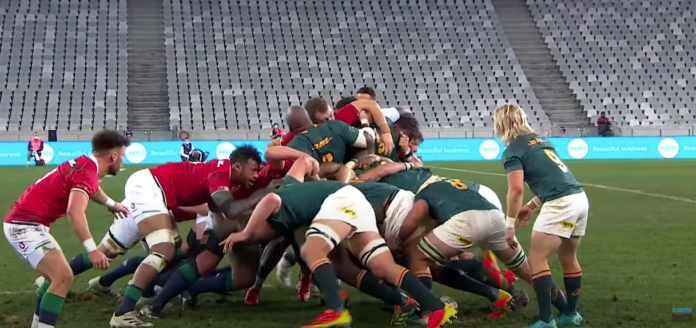 South Africa's Director of Rugby, Rassie Erasmus (48), does not mince his words, a trait that could earn him the wrath of the sport's governing body, World Rugby. This weekend Erasmus faces the organisation's wrath as he defends himself in a disciplinary hearing after a video of him criticising a match official went viral. Erasmus says he's ready to prove his case. Carte Blanche unpacks it all on Sunday 31 Oct (watch in South Africa on DStv Now, or

stream it

overseas in most countries from Tues, 02 November if you're abroad).
Did Erasmus overstep the mark in his now infamous video, which was leaked online after the Boks' defeat of 17-22 in the first test against the British and Irish Lions earlier this year?
Or did Erasmus shine a light on an organisation lacking accountability and in need of reform? These are the questions Carte Blanche attempts to answer as Erasmus finally faces up to allegations of misconduct and violating the sport's code of conduct. The oral hearing will take place on Saturday and Sunday, 30 and 31 October.
In the hour-long video (watch here), Erasmus pointed out 26 errors which he claimed were made during the match in Cape Town by referee Nic Berry, his touch judges and the TMO. According to a World Rugby leak, reported by Rapport newspaper and shared internationally, World Rugby is expected to acknowledge that Erasmus' criticism was largely spot on – correct on 23 of his 26 observations. The disciplinary hearing however will focus on whether it was Erasmus who leaked his post-match video to Twitter (sending a video analysis to referees is standard practise within professional rugby, but not making it public). Erasmus denies that it was he who was the source of the leak.
(Producer: Graham Coetzer | Presenter: Bongani Bingwa)
Rugby World Cup-winning coach Rassie Erasmus doesn't mince his words. A viral video landed him in hot water with the World #Rugby organisation for daring to criticise a match official. @bonglez unpacks the case against Erasmus this Sunday 7pm on #CarteBlanche on #MNet101. pic.twitter.com/X5UcjMyDc4

— Carte Blanche (@carteblanchetv) October 28, 2021
Watch the show overseas | Watch in SA on DStv Now
Also on Carte Blanche this Sunday 31 October
MORE INVESTIGATIONS
CARTE BLANCHE presenter Masa Kekana asks: "How do 11 elderly people get murdered in a small village where everyone knows each other and yet not a single arrest?"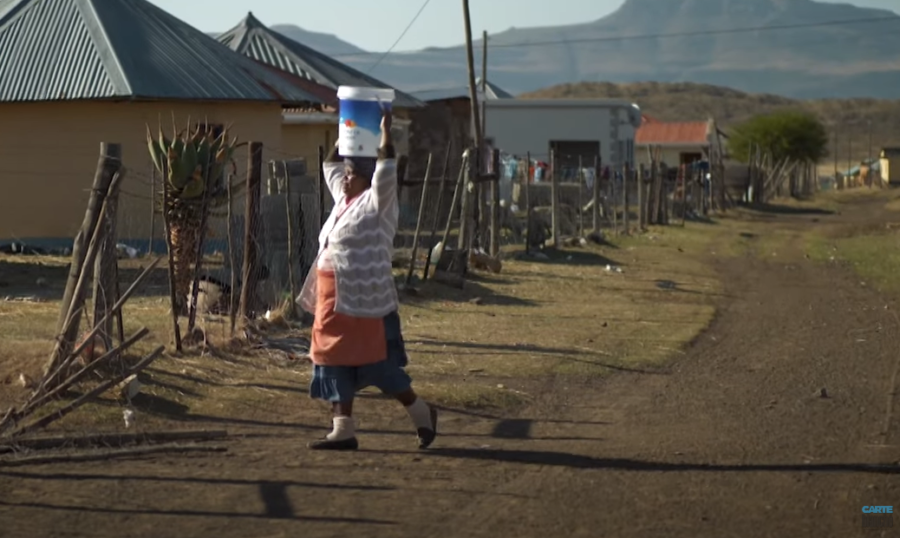 Fear is stalking the residents of a tiny village in the Eastern Cape where 11 elderly members of the Zingqolweni community in Cacadu have, in the space of a year, been found dead in their homes. Believed to be the work of the same murderer using the same modus operandi, Carte Blanche confronts the South African Police Service on why its investigation seems to have stalled. Meanwhile, vulnerable residents are left to protect one another as a violent killer stalks them under the cover of darkness. (Producer: Sinethemba Nogude | Presenter: Masa Kekana)
Watch the show overseas | Watch in SA on DStv Now
Almost a year since the killings first began, villagers near Cacadu, Eastern Cape are living in terror as a killer continues to stalk them. What have police done to bring the killer to book? We investigate Sunday 7pm on #MNet101 #CarteBlanche https://t.co/yg23GKJFCi

— Carte Blanche (@carteblanchetv) October 28, 2021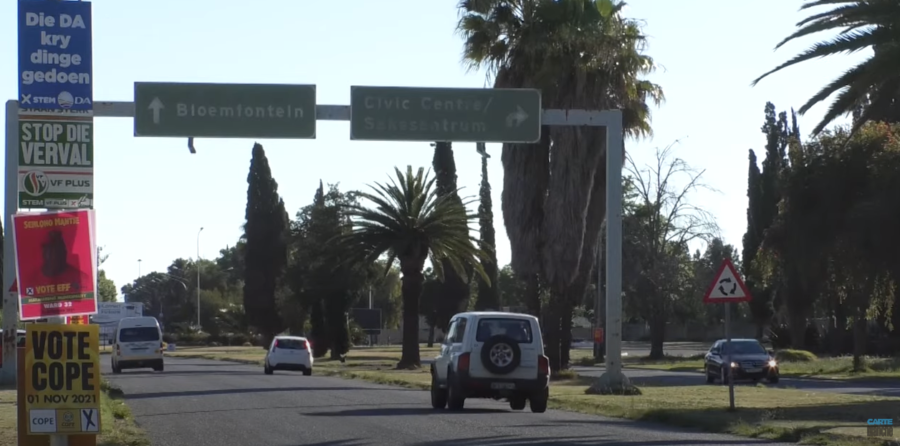 Billions of rands in debt and with dismal audit outcomes, there are warnings municipalities in the Free State province are facing imminent collapse. The Matjhabeng Local Municipality, tasked with serving towns like Welkom and Virginia, owes millions of rands to Eskom. In turn, Eskom has resorted to taking over farmland from the council to secure its debt. Meanwhile, as Sedibeng Water struggles to get the council to repay the billions it is owed, residents bear the brunt of the dysfunction and businesses contend with irregular water supply, no electricity and raw sewage on their doorstep. Communities are desperate for jobs and investment, but crumbling roads and failing infrastructure are turning small towns like Welkom into ghost towns as businesses close shop and relocate. What will be left behind if municipalities fail to turn things around? (Producer: Siniketiwe Hlanze | Presenter: Macfarlane Moleli)
Watch the show overseas | Watch in SA on DStv Now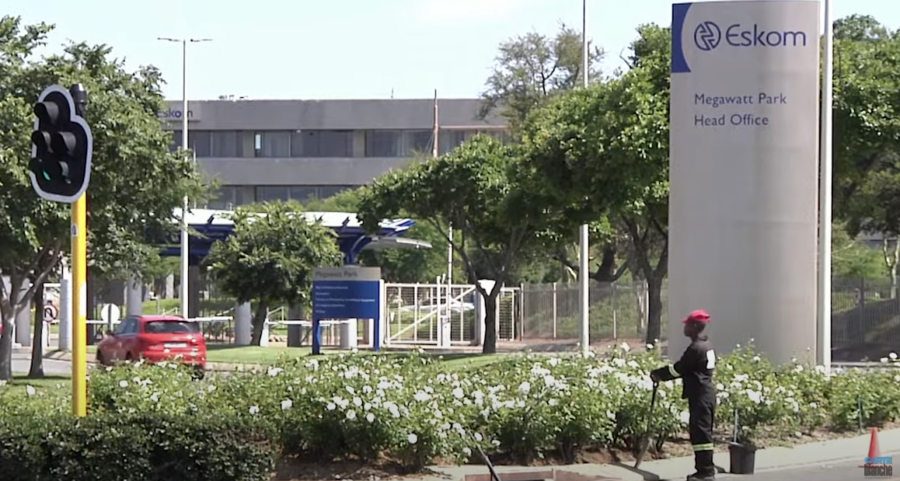 As South Africans weather yet another week of loadshedding, Carte Blanche asks why the critical Majuba railway system is still not operational. Having taken Eskom over a decade to build and setting back the utility by R8 billion, the railway was intended to ensure the transport of coal in a more cost-effective manner to the third-largest power station Eskom's ageing fleet. Meanwhile, small and large-scale coal suppliers, transport, and trucking companies have formed what is described as an ecosystem feeding off the embattled power provider.(Producer: Anina Peens | Presenter: Masa Kekana)
Watch the show overseas | Watch in SA on DStv Now
It took Eskom 6 years and R8 billion to construct a railway line to its second-largest power station, Majuba. But it has never been used. So why does Eskom claim the problems at Majuba have been solved? @MasaKekana reports Sunday 7pm on #CarteBlanche https://t.co/ysz0mlzkda

— Carte Blanche (@carteblanchetv) October 27, 2021
If you're in SA – you can watch Carte Blanche on DStv Now.
If you're overseas – you can watch #CarteBlanche from Tuesdays, and thousands of other popular local South African shows & movies by subscribing to Showmax International now. You can try it FREE for 14 days. 
Carte Blanche is on M-Net & M-Net HD [101], 31  October 2021 at 19:00 & & again on M-Net Plus 1 [901] at 20:00
***
Please note: Carte Blanche is only available to international Showmax subscribers in Andorra, Australia, Austria, Belgium, Denmark, Finland, France, Germany, Greece, Iceland, Indonesia, Ireland, Italy, Liechtenstein, Luxembourg, Malta, Monaco, Netherlands, New Zealand, Norway, Portugal, San Marino, Spain, Sweden, Switzerland, United Kingdom. Not all titles are available in all territories. Showmax brings you the best South African series and movies, from the classics to the latest releases, from complete box sets to kids' favourites.