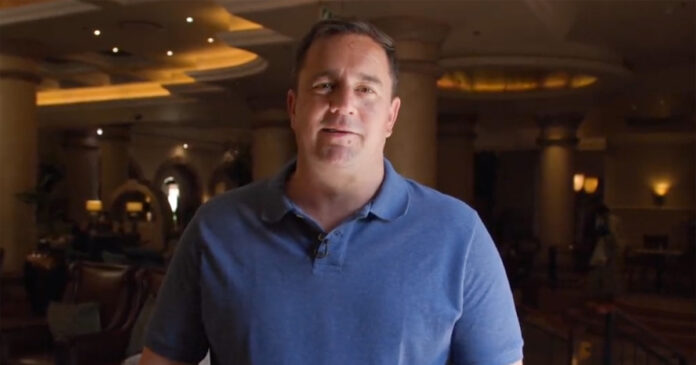 As the final vote tallies are confirmed and signed off and the dust settles on the 2021 Local Government Elections, South Africa can mark this week as an historic milestone in the development of our young democracy, says John Steenhuisen, Leader of the Democratic Alliance (DA).
Steenhuisen says that with the elections this week, "South Africans signalled the beginning of the end of the ANC's political dominance and ushered in a new and hopeful era for our country."
He claims "it was always a question of when, and not if, South Africa would outgrow its liberation movement government. And now, after 27 years in power, the ANC has finally been brought below 50% for the very first time.
"If this were a national election, they would no longer be in government. The hallmark of a stable democracy is that government changes peacefully through the ballot box.Achieving this has been the DA's central objective over decades, and we are now far closer to this goal. That's why this election – for all its logistical and legal challenges and despite its low voter turnout – is such a game changer.
"Bringing the ANC below 50% has been a lifelong project of the DA because we recognised, very early into our democracy, that our country will never thrive under an ANC government. Election by election, for the better part of two decades, this project has seen the DA steadily chip away at what was once considered an unassailable ANC lead. The reality now is that the ANC has ended on around 50% or lower in five of the nine provinces (Western Cape, Gauteng, KwaZulu-Natal, Free Stateand Northern Cape), which represents around two-third of South Africa's population. Everything is now in play for 2024."
In terms of the DA's own progress, Steenhuisen says "these elections have given us much to feel buoyed by, as well as areas for us to look at critically and honestly so that me may make improvements. Every election has its wins and its challenges. We know which communities and which regions have sent us a message, and we will do everything in our power to reconnect with the people in these places so that we can bring our project back on track there.
"One such a message has certainly been that people do not like unstable coalitions that compromise service delivery. The message voters gave us in Nelson Mandela Bay, Tshwane and Johannesburg confirmed the lessons we'd learnt in those metros over the past five years around coalition agreements and the conditions that need to be met for such governments to work."
He says the lesson can be summarised as: "Never let short term advantage get in the way of longer-term objectives".
"Desperation to get into government and stay there can sometimes lead to bad coalitions that ultimately result in a loss of trust among voters in the very idea of a coalition government. In its negotiations, the DA is prepared to speak to everybody, but not to act out of desperation. It is better to be a good opposition than part of a bad coalition," says Steenhuisen.
In a statement on Thursday evening, Steenhuisen set out a list of "non-negotiable principles" any coalition partners will need to sign. These include a culture of accountability, transparency and good governance, non-racialism, avoidance of nepotism or self-enrichment, and other values.
Steenhuisen said the trends shown in the past few years are that "two of the big three parties are heading down, while one hit its low in 2019 and is heading back up again. Of all the big parties with a truly national footprint, only the DA has shown growth since 2019. And this bodes very well for 2024 – for our party, but more importantly for our country – as the DA will form the core of a new majority that will unseat the ANC nationally."
He said: "We have also seen some very encouraging bounce back from by-election losses in recent years which, if you were to believe every analyst at the time, signified the supposed terminal decline of the DA. Equally encouraging has been our growth among peri-urban and rural black voters, where a sample of over 3000 voters showed our support doubling from 3.2% to 6.4% in this segment. And of course, there is our first ever outright win in KwaZulu-Natal, in the midlands municipality of uMngeni. We now intend to transform uMngeni into the best-run municipality in the province, just as we did with Kouga in the Eastern Cape and Midvaal in Gauteng.
"While a superficial analysis might conclude merely that the DA's support dropped from 2016, a deeper look reveals that our party has indeed stopped its free-fall and is heading in the right direction again, and at a critical time for our country. Once we have finalised our coalition negotiations, all our attention will turn to the next national and provincial elections in two and a half years' time."