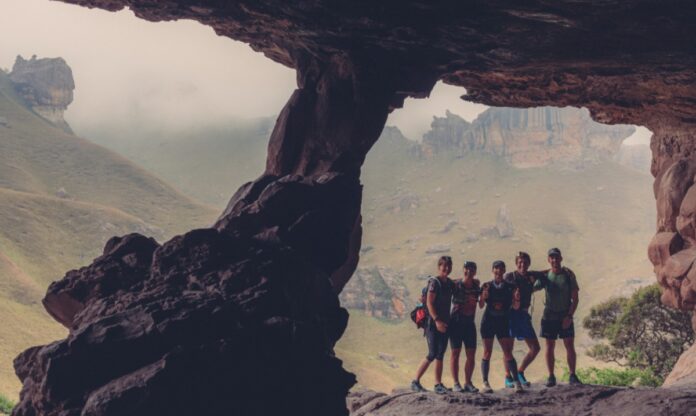 Great weather conditions, record-breaking fundraising and a determined group of Ambassadors made for a memorable Rhino Peak Challenge this year – a unique challenge aimed at raising vital funds for Endangered species conservation.
On the morning of 6 November, 44 brave individuals set their sights on summiting Rhino Peak in the Southern Drakensberg – a gruelling 21km hike/run with over 1,300km of vert. First over the finish line was Marion Leiberich in a time of 03h10mins.
"At the start it was fine, but got quite misty halfway through. Then all of a sudden you break through the clouds and you're on top of the world. Last year the view wasn't so good, but this year it was spectacular," said Marion.
You can see who took part in this year's Challenge, and you can still contribute to their fundraising efforts here: https://rhinopeakchallenge.co.za/participants.aspx.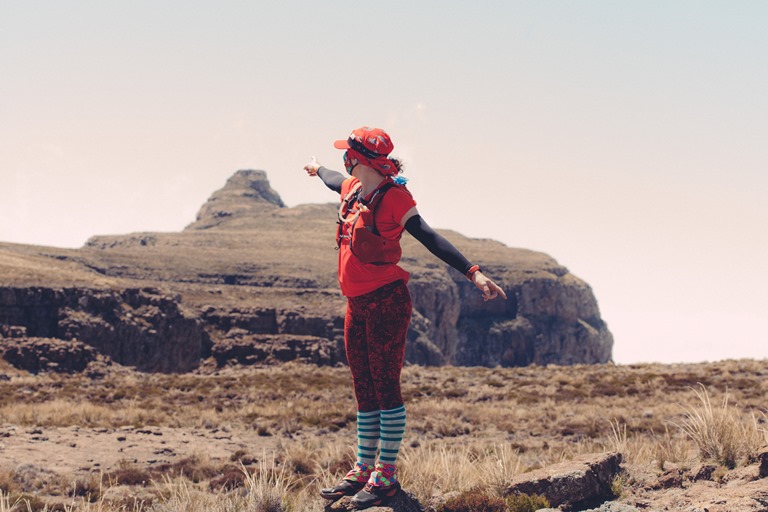 Race against Extinction
However, this was not a race to the finish line, but rather a race against extinction.  These 'everyday heroes' (both local and international) together raised a groundbreaking R1.15 million and counting for rhino, vulture and crane conservation. The Rhino Peak Ambassador who brought in the most funds was Alexander Babich, who single-handedly raised over R100 000.
"A fantastic effort by all the RPC2021 Ambassadors who set a new Fundraising record of over R1.15 million," says Race Organiser Spurgeon Flemington. "They can all be very proud of their achievement both on and off the mountain."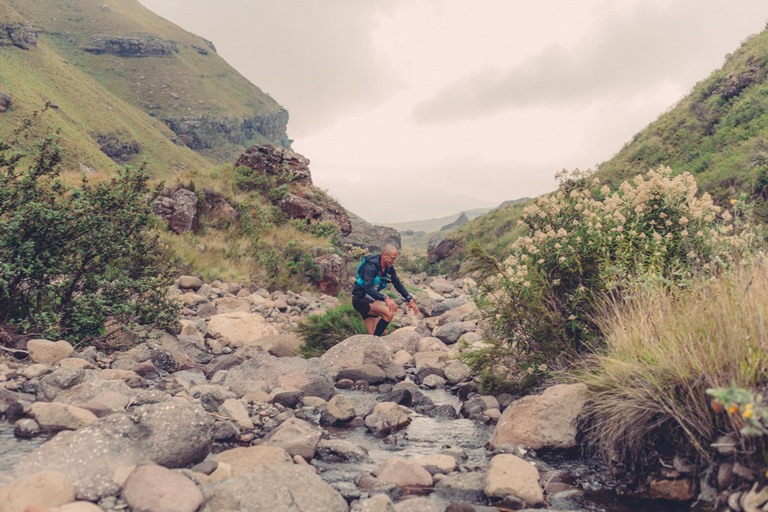 The majority of the funds raised are distributed to the Endangered Wildlife Trust (EWT) and Wildlife ACT, whilst 10% goes to Ezemvelo KZN Wildlife.
"This unique challenge provides critical funding support to vital ongoing endangered species field work," says Wildlife ACT's Co-Founder Chris Kelly. "It also helps to promote and create awareness around the plight of these species."
Wildlife ACT's vulture conservation work forms part of Project Vulture, the Zululand Vulture Project, Bearded Vulture Recovery Programme and the Maloti-Drakensberg Vulture Project. A significant portion of the funds raised via the Rhino Peak Challenge goes toward this essential conservation work. Funding will also be directed towards the dehorning of black and white rhino populations in protected areas.
"The Rhino Peak Challenge not only showcases the prime real estate that Ezemvelo KZN Wildlife manages on behalf of the citizens of South Africa, but raises much-needed funds for the conservation of the Critically Endangered Bearded Vulture," says the Bearded Vulture Recovery Programme Chairman Brent Coverdale. "Monitoring and awareness-raising are key activities that the Programme co-ordinate in its efforts to save this species."
Tammy Baker, Business Development Officer for the EWT, also joined fellow Ambassadors by participating in the challenge for a third year in a row. "The Underberg is such an incredible part of our beautiful country, and this challenge helps to protect it," she says.
One of the EWT projects that directly benefits from Rhino Peak Challenge's funding efforts is the African Crane Conservation Programme, which aims to build human and ecosystem resilience within the core crane regions of South Africa to benefit people and biodiversity.
While Ambassadors were summiting Rhino Peak, runners from across the globe showed their support by taking part in the very first '2021 RPC Global Run', which required a minimum donation of R100 in order to enter. Entries into the 2021 RPC Global Run are still open until early next week for those who'd like to take part OR would just like to donate in order to stand a chance to win one of the incredible prizes up for grabs.
"Thank you to each and every Rhino Peak Challenge Ambassador for their fundraising efforts, the Ford Wildlife Foundation for their ongoing support, and race organiser Spurgeon Flemington for his commitment to conservation," says Tammy.
"A special thank you must also go out to all the donors who reached into their pockets in what is an economically trying time," adds Spurgeon. "Here's to Rhino Peak Challenge 2022."
***
Btw – if you're looking for great accommodation in the northern Drakensberg, take a look at Berghouse & Cottages!