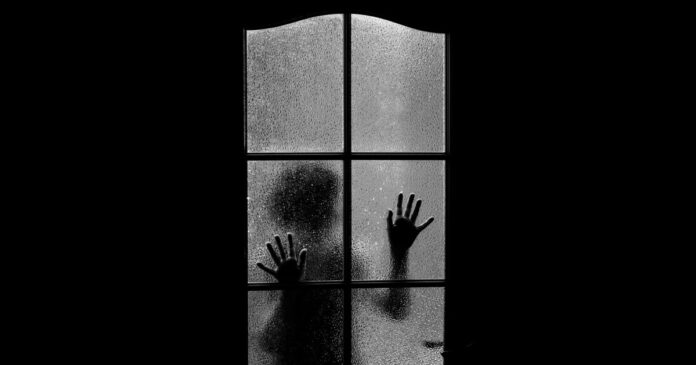 In the wake of a terrifying trend in South Africa for crime syndicates to kidnap school children and demand multi-million rand ransom payments for their safe return, the government has issued some guidelines, under the heading "Let Us Protect Our Children!"
Over the last few years, South Africa has become a 'hot spot' for kidnappings, with the number of kidnappings doubling over the past decade to 6,632 las year, which is an average of 18 a day. The government says it strongly condemns the kidnappings of children and calls on all South Africans to protect children at all costs.
Last week, the four Moti brothers were returned to their relieved parents in Limpopo after being abducted for 22 days. The boys had been on their way to school when the car they were travelling in was held up by masked and armed gunmen, and the boys traumatically dragged out of their car at gunpoint.
This week – in Pretoria, on Tuesday, two teenage girls (15 and 16) from a high school in Waverley were kidnapped, drugged and allegedly forced to steal from their own homes. According to a Gauteng Education Department spokesperson the girls had been on their way to a local clinic when they were stopped by two men in a car and forced into the vehicle. The girls managed to escape when they were sent to a shop in Mams Mall. The spokesperson said they were so disoriented from the drugs that they slept on the outskirts of the township, until they were helped home the following day.
Another learner from the same school has reportedly been missing for the past fortnight.
On Wednesday in Johannesburg, an 11-year-old female learner was reportedly kidnapped at gunpoint outside her primary school, EP Bauman School in Mayfair. Witnesses described hearing the Grade 5 child screaming. The gun-toting abductor apparently pointed the gun at witnesses and told them not to stop him. According to Gauteng ED spokesperson Steve Mabona, the schoolgirl had been queuing outside the school gates waiting to be sanitised and screened. He said there were three kidnappers. They were driving a silver/white Toyota Yaris with registration number JS 62 CS GP, said News24.
WATCH Witness describes hearing child screaming at kidnapping outside primary school
"With the festive season fast approaching, we call on parents and caregivers to be extra vigilant over the safety and whereabouts of children in their care," said the government, before listing the following important points.
Keeping children safe from kidnappings in South Africa
Parents and caregivers are urged to be vigilant in public spaces, especially parks, restaurants and malls.
Teach your children to memorise important contact numbers, and to be wary of strangers and potential predators (without scaring them!)
If you suspect that your child is missing, act immediately by going to your nearest police station to open a case.
You can also call the crime stop number on 08600 10111,
the Gender-Based Violence Command Centre on 0800 428 428,
or alternatively call Missing Children South Africa on 072 647 7464 or
report online at: https://missingchildren.org.za/report/
Carte Blanche: Kidnap for Ransom
This Sunday, in a Carte Blanche exclusive, the current affairs show exposes how a senior police kidnappings investigator tried to extort a handsome payment from an already traumatised family of a kidnapping victim for simply doing his job.
Presenter Derek Watts says: "A kidnapping is a heartless act that leaves a family traumatised, helpless and confused. Add a specialist cop demanding a bribe to find the victim, and the loved ones must lose all faith in the law and humanity."  Watch in SA on DStv Now | Watch the show overseas on Showmax International.