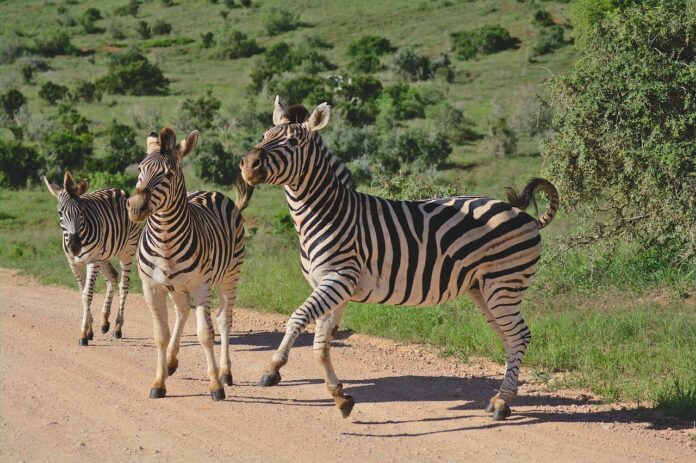 Rosemary Anderson, FEDHASA National Chair:
As FEDHASA, we are absolutely thrilled with President Ramaphosa's address this evening. We are on the same lines with him on the fact that we have to live with COVID and not let it ruin our economy, our lives, and our livelihoods. We really applaud him for the stance. We hope that all South Africans will embrace what he said and use all the tools at our disposal – from vaccination, to hand washing, to masks, to social distancing – to be able to continue operating under Level 1, and keep our economy open, especially for hospitality and tourism.

We applaud our president with regards to the stern demand he made of the international community that have red-listed us to remove us from any red lists. We hope that the countries will respect his requests and that it will happen shortly.
David Frost, CEO SATSA:
Tonight's speech has been the most powerful speech our president has delivered on the matter of COVID. The fact that he said that we don't panic. The fact that he's kept us on Level 1. And the fact that he called out the absolute irrational and bogus decisions by many first-world countries to put us on Red Lists with no scientific basis whatsoever.

All of this was encouraging, but we now need to work with our government partners to engage these source markets about the process to get us off the red lists. What is the process? Let's make a transparent and let's make a data driven.

We should engage both politically, through the media and with all weapons at our disposal. We should do this as a country together. We cannot languish on the Red List at the whim of capricious politicians in the first world that have only their self-interest at heart and are not following the science or the data.
Otto de Vries, CEO ASATA:
ASATA welcomes the President's address. We are greatly encouraged by the President's remarks and comments tonight particularly with regards to the focus on vaccinations being the right way for us to move forward in terms of managing this pandemic regardless of the variants that are being identified as we move forward. This will be a moving target and it will continue to be so.

Enforcing and placing travel restrictions and bans is not the way to go. South Africa is not the source of this new variant. We were just quick and clear enough to identify it and share it with the world. Do not punish us for our successes.
Andrew Stark, MD Flight Centre Travel Group RSA:
I think the President presented a very balanced approach. It's something we've been saying over the past year: we have all got to learn to live with this virus.

The President made a very good point around the fact that it seems that we have a surplus of vaccines. We need to get as many South Africans vaccinated, as quickly as possible. It's still doable. The target was 65% of the adult population. It probably has to be a target now of 80% +.

The President is taking a great position to open up international travel as soon as possible, and to ask those nations that have made knee-jerk reactions to revert quite quickly. Hopefully, that doesn't fall on deaf ears. Obviously what I'm optimistic about is that as quickly as borders were shut to South Africans on Friday morning that as quickly they can open up to South Africans again. Ideally, we'll have corridors. We also need to put pressure on the fact that vaccinated travellers can have a pass when travelling internationally, and unvaccinated don't.

It's certainly good to see that the messaging is strong around potentially more mandates around vaccinated people. The government needs a stronger position on this. If you're still able to roam freely in restaurants, public transport, etc, there is no incentive to get vaccinated.

I think it's a much firmer and balanced approach; the country can't afford further lockdowns as we know. Thank goodness domestic travel is still available. Let's hope things move next week and DIRCO now does a job of unravelling the mess and chaos we saw on Friday and that international travel resumes for all South Africans, specifically for vaccinated South Africans.
Des O'Connor, kulula.com Chief Commercial Officer:
With South Africa remaining on Level 1, we have an opportunity to support our local tourism and hospitality industry over the festive season, while also enjoy the amazing experiences we have right on our doorstep. If you have not booked your December holiday yet, it's not too late. As always, we urge travellers to adhere to the protocols that are in place such as wearing of masks, social distancing and avoiding crowded spaces so we all play our part in stemming the spread of COVID.

Travellers who are looking to get away this December will still be able to snap up great deal locally. Not only will you have that well-deserved break to set you up for 2022, you'll also be helping to support a tourism and hospitality industry which has borne the brunt of restrictions over the past 20 months and rely desperately on your support to keep their doors open and retain jobs.