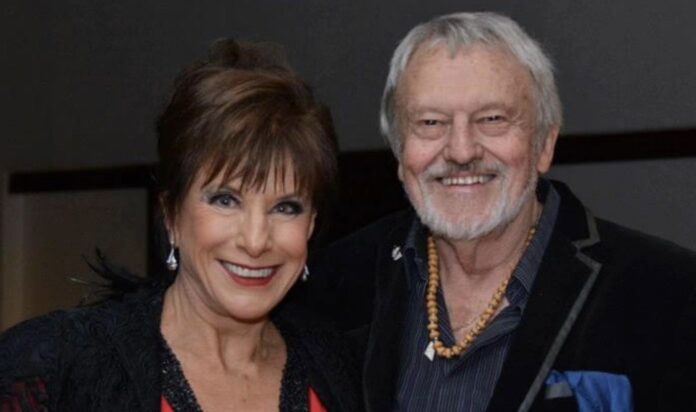 Bravo to 'Des and Dawn' – with the booklaunch of their memoir in Johannesburg on Sunday morning… writes Georg Knoke. I say Des and Dawn – because they were inseparable, as we all know!
Despite Dawn Avril Lindberg passing away, literally a year ago to this date (Dawn passed away on 7 December), they wrote this book ('Every day is an opening night') together – in their new home in Plettenberg Bay.
With Dawn's passing, Des wrote the last and final Chapter, Chapter 58 – on his own! This Chapter is sadly called 'An unwelcome Epilogue'!
It was one of the most emotional / happy / teary booklaunches ever – with Des Lindberg sharing memories of their 55 year career together – as South Africa's most famous couple in entertainment!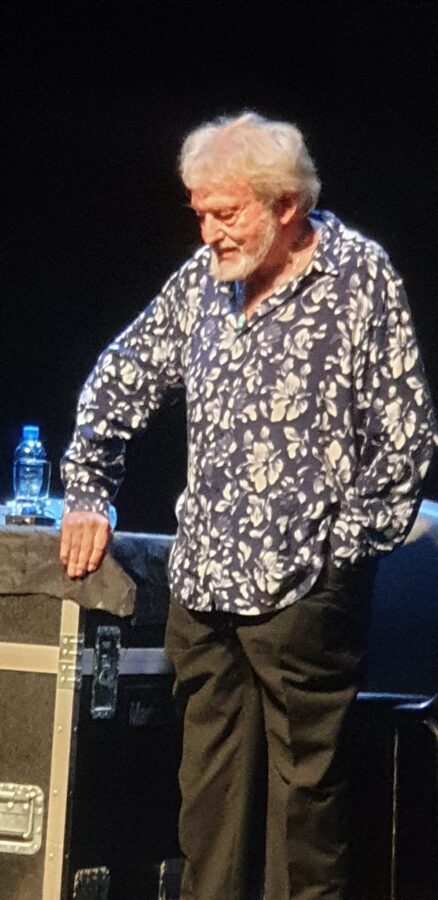 Like many of you, I followed Des and Dawn since my university days- attending many of their Sunday evening Soirees at their beautiful home!
And then we regularly met at many theatrical events – including the annual #Naledi Awards; which Dawn spearheaded!
Des and Dawn are as South African as biltong and melktert
Des and Dawn are as South African as biltong and melktert – part of our cultural lives!
There was a standing ovation when the event ended today- so well deserved!
Thank you for the music 🎶!!
You gave us many many happy memories!
About The Memoir: "Every Day Is An Opening Night"
The book is both a "deeply personal memoir and a glimpse into their social-political activism Every Day Is An Opening Night by Des and Dawn Lindberg documents the joys and challenges of a lifetime in South African theatre – as musicians, performers, song writers, stage designers, managers, impresarios and ultimately legends of the entertainment industry.
"The book traces the duo's 55-year career, from singing folk songs in the Troubadour coffee-bar in Johannesburg to taking their "Folk on Trek" shows on tour across South Africa and (then) Rhodesia, and producing and performing in major musicals all over southern Africa. Highlights of their story include their controversial multiracial production of Godspell, the duo's legendary Sunday-night Soirées and the founding of the annual Naledi Theatre Awards, now in their 18th year."
Reminiscences include memories with celebrities from Jeremy Taylor to Johnny Clegg and John Kani, Pieter-Dirk Uys, Richard Clayderman and Spike Milligan.
According to the description on Loot.co.za, the original manuscript was completed before the tragic loss of Dawn in December 2020, the book now stands in honour of her life, telling the tale of two pioneers of South African entertainment in their own words.
As Des writes in the coda: "If this book achieves nothing else, I am determined that it will help me to sign off on our story in a way that does justice to the extraordinary leader, wife, mother, partner and lover Dawn was. Our story is a joyful one, and we tell it together as a celebration of life."
Purchase your copy here. 
WATCH Des Lindberg at launch of memoir
"Once a performer – always a performer!" says Georg Knoke. "We all choked up when Des Lindberg ended his booklaunch on Sunday morning with this moving song which is a life lesson for all of us! Bet that Dawn is smiling – as the show goes on! 'Be not too hard' – life is so short! Just listen to these powerful messages!"