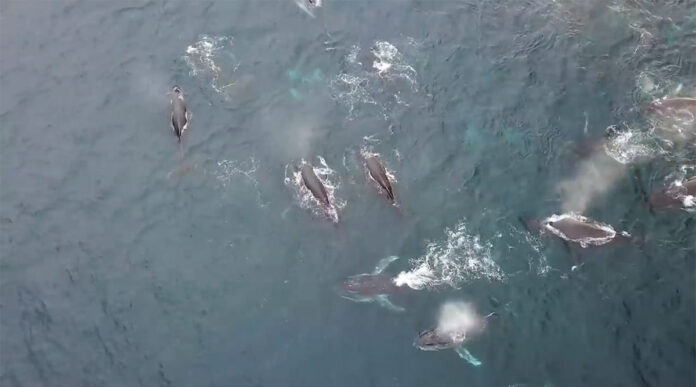 A pod of Humpback Whales frolicking off the shores of Cape Town has spent the week entertaining residents and holiday makers in the Western Cape, South Africa.
Since last Saturday the whales have been spotted along the coast, most recently at Mouille Point. South Africans lined up along the coast to watch them, some even venturing out on paddle skis and kayaks to welcome them to Cape Town. "An amazing experience," said one dad who went out with his son.
The below video was captured by MSA Travel Africa on 4 December.
WATCH A pod of 50 Humpback Whales in Cape Town, South Africa
Sadly, the carcass of one humpback whale washed up on Cape Town's shoreline during the week.