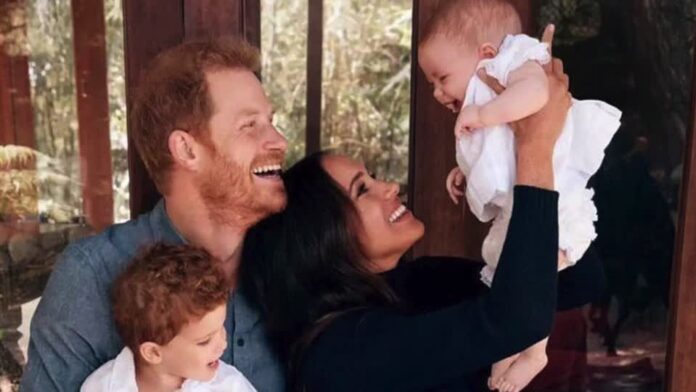 Harry and Meghan have publicly shared the first photo of their daughter Lilibet in a Christmas card. The picture of the young family of four was released today, Thurs 23 December.
The Duke and Duchess of Sussex, who live in California, wrote in a message on the card: "This year 2021, we welcomed our daughter Lilibet, to the world. Archie made us a 'Mama' and 'Papa', and Lilibet made us a family."
The card uses the American term 'Happy Holidays' rather than 'Merry Christmas'.
Lilibet was born six months ago, on 4 June. She is seen in the photo laughing as she's held high by her mom, whilst two-year-old Archie sits on his dad's lap – barefoot like his father.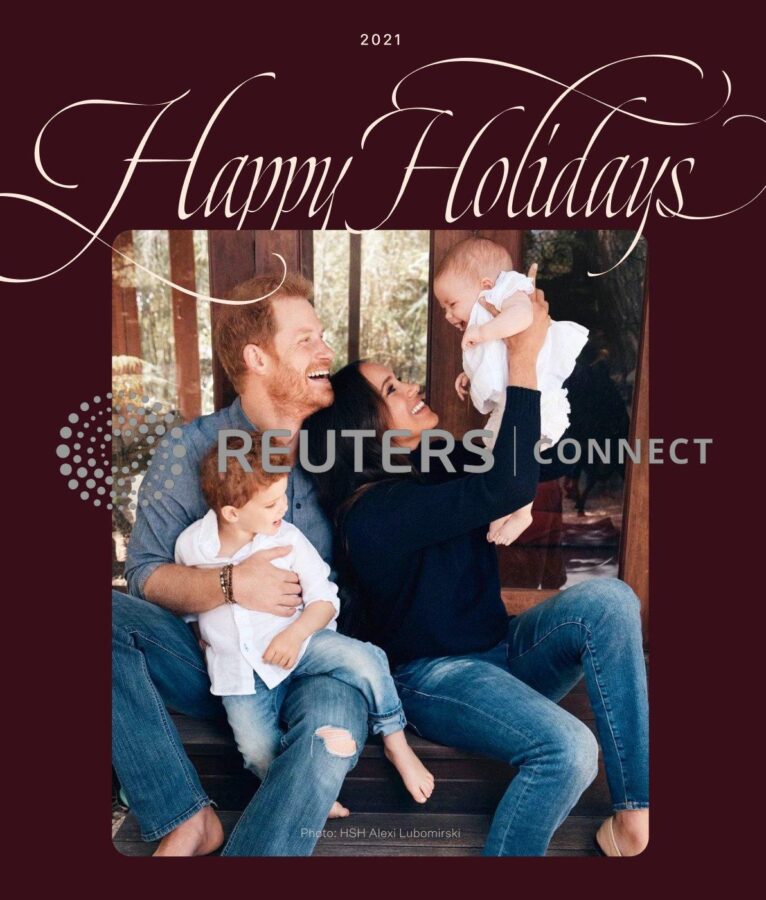 The photo was taken by Alexi Lubomirski this summer at the couple's home in Santa Barbara, California.
Alexi said on Instagram: "This is one of those rare and special projects, that one is fortunate enough to be a part of. To be able to continue the story of this family whom I first photographed as an engaged couple, then on the day of their wedding, as a married couple and now seeing their love manifest into two beautiful children, has been a delightful honour."
Alexi said that photographing love in some form or another is one of the "greatest joys I receive from photography".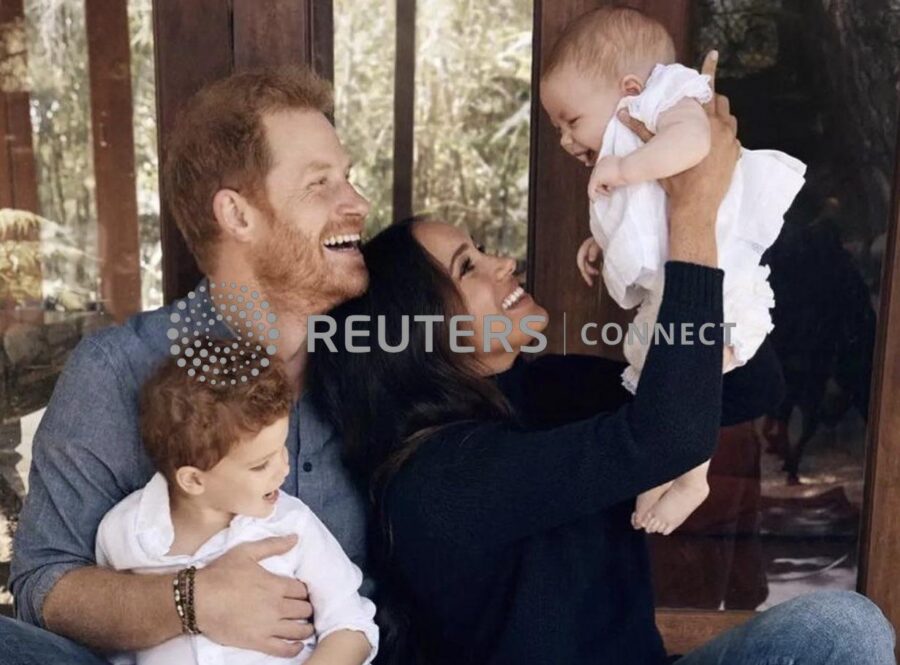 He said: "To be trusted by your subjects enough, to open themselves up and have their connection documented and translated into an image, is one of the greatest gifts a photographer can have.
"This day with the Duke and Duchess of Sussex was one such joyous experience, and one that I feel extremely privileged to have been invited to capture. X"