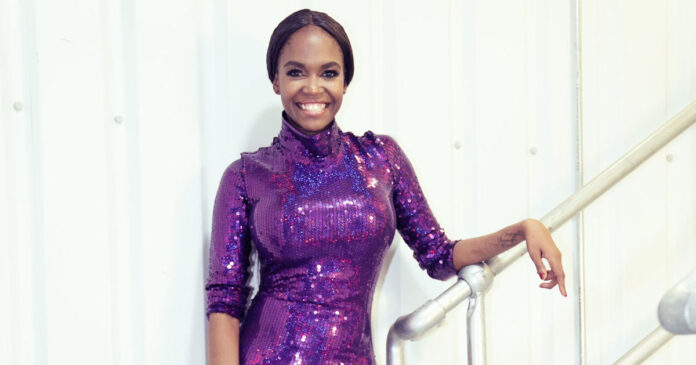 For many South Africans living abroad, returning home for Christmas is a dream come true – the friendly people, the beautiful climate, the stunning landscape… but mostly, the 'welcome home' hugs and kisses from loved ones you miss so, so very much.
For SA dance celebrity Oti Mabuse, who is a household name in the UK and much of the world where Strictly Come Dancing is syndicated, it was no different as she headed home to SA to surprise her family after four years away.
Oti posted the video below of her trip from Heathrow back home. She said: "FINALLY AFTER YEARS I WAS ABLE TO GO HOME TO SOUTH AFRICA 🇿🇦"
She said by surprising them she got the joy of seeing their expressions – "mom was speechless (touched me all to see if I was real, dad couldn't stop smiling and my god mother cried her eyes off)"
Oti said on Instagram: "To say I was emotional is an absolute understatement I have been waiting 3-4 years to hold my moms, dad, sister, nieces and nephews in my arms and just spend time with them NOT through a screen ❤️🙈
"I rarely share family events but this felt really special to me and I know so many others are in my position and were buzzing when RSA was taken off of the red list."
As Oti says: "Covid has really taught me how much family is above all and should never be taken for granted ❤️😄"
In South Africa, the Strictly Come Dancing UK season 19 is broadcast on Sundays at 19:00 on BBC Brit (DStv 120) – watch it here!
WATCH Oti Mabuse flies home to surprise her family in South Africa
View this post on Instagram
Merry Christmas Eve ❤️🎄 hope you cherish all the love and joy of the festive season whether with loved ones or alone 💙 Oti x pic.twitter.com/k1t9suO6HK

— Oti Mabuse (@OtiMabuse) December 24, 2021