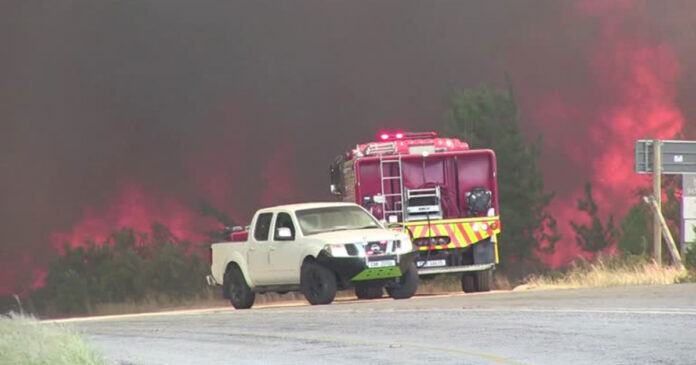 A wildfire in South Africa's Kleinmond, a coastal town in the Overberg region of the Western Cape Province, has been contained after wreaking havoc for days, destroying property and causing widespread damage to vegetation and plantations with nearly 4,000 hectares burnt.
Overstrand Municipality's mayor Dr Annelie Rabie announced Thursday morning, Day 6: "The fire remains contained. Last night crews responded to a flare-up above the golf course and Overberg Volunteers responded to a hotspot at Hermanus River Farm. Both spots were successfully contained."
The wetland area above Kleinmond Golf Course and Heuningkloof continued to smoulder, due to a thick layer of organic material that has accumulated over the years in the wetland. The burned out alien infested vegetation remains very hot and those areas will continue to smoulder for weeks.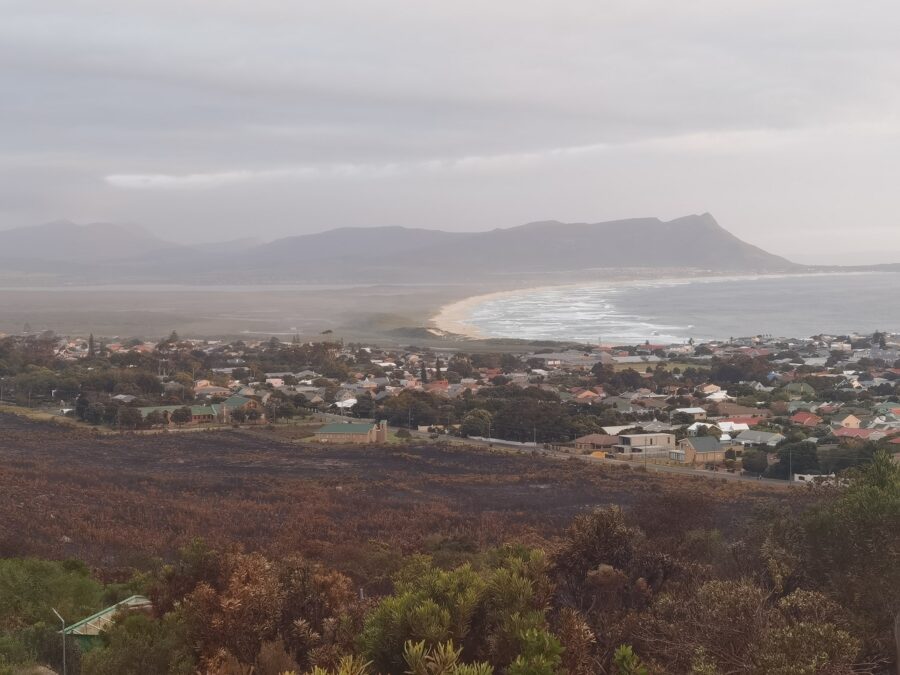 The mayor said a team will be assigned to this sector and they will continue with mop-up operations. Mop ups in various locations will also be undertaken by Cape Nature and the Forestry Support Programme (DFFE).
The Highlands fire raged for days, stretching local fire fighting resources to their limits. Farmers joined the efforts to contain the blaze.
According to estimates yesterday morning, "we were looking at 3,700 hectares then of fynbos and pine and slash (damaged). So far, to my knowledge, one structure has been lost and nothing else, so we hope we are able to save all the structures," said Richard Middleman, owner of Honingklip Farm.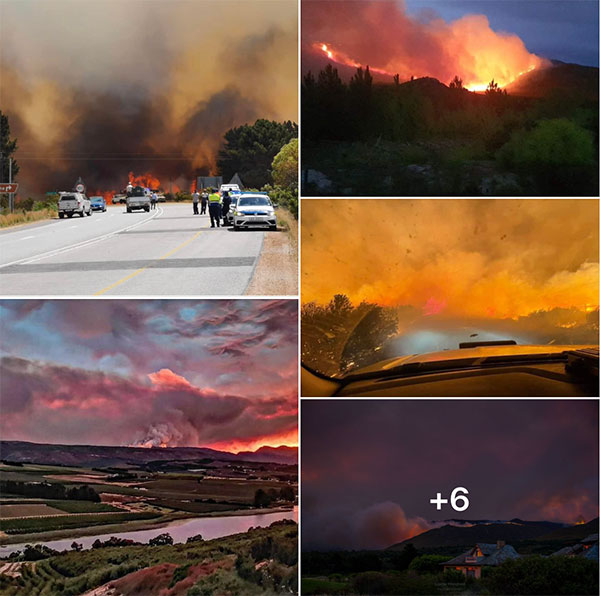 The fire, which threatened local golf estate and wine farms, jumped the road at many locations, as it spread to other areas.
Residents in a local informal settlement also had to be evacuated, leaving many helpless. Vakele Nzipo, a resident relocated from the Plankescamp Informal Settlement told Reuters he had to leave "my city, that settlement". He said they had watched the wildfire approaching for two days but even though firefighters had tried to manage it, the fire had reached his settlement.
Huge plumes of smoke made visibility bad, which led to road closures. The fire was being fanned by the south easterly winds, that usually arrive in the summer time and make the blaze very difficult to contain.
Middleman said the winds had not helped and Arabella's western side had been under threat.
WATCH Kleinmond Fire, Western Cape