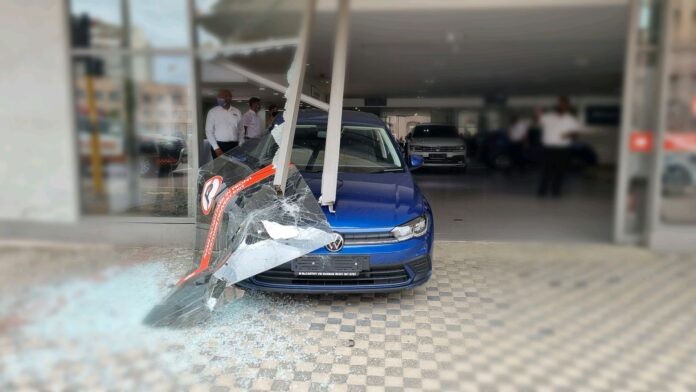 Paramedics were today called to a Volkswagen dealership in Durban's city centre, where a female customer had apparently driven a brand new car right. through the store's front window!
Fortunately the woman, who is believed to be in her '30s, didn't suffer any injuries, although her ego may be a little bruised!
Emer-G-Med said that RV14 responded to the incident at the VW dealership in Durban's CBD.
"Reports from the scene are that a customer accidentally drove a brand new vehicle through the shop front windows. There were no serious injuries on scene," Emer-G-Med said in a statement on social media. They didn't mention whether the customer had first paid for the car or if this was simply a test drive!
Many fellow South Africans have left witty comments on the post comparing the incident to a prank famous SA comedian Leon Schuster would pull, although one person looked on the positive side and said: "With all these negative posts… has someone taken the time to congratulate her on her new blue VW with custom body work ?"