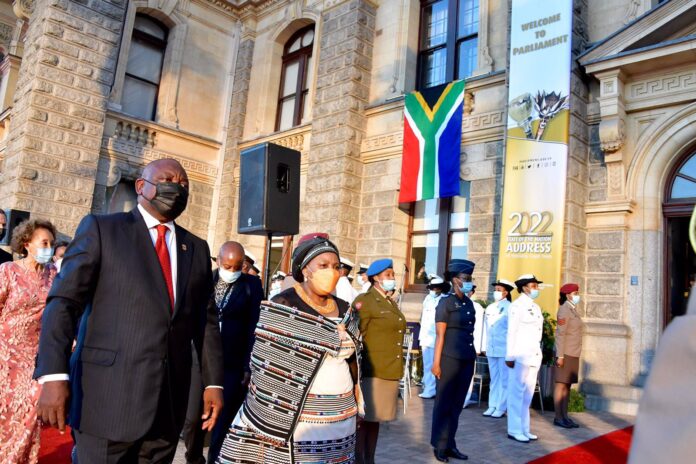 CAPE TOWN (Reuters) – South African President Cyril Ramaphosa said on Thursday that the country needed fundamental change to revive economic growth, by tackling corruption and the endemic poverty, inequality and unemployment deepened by chronic power cuts and COVID-19. By Wendell Roelf.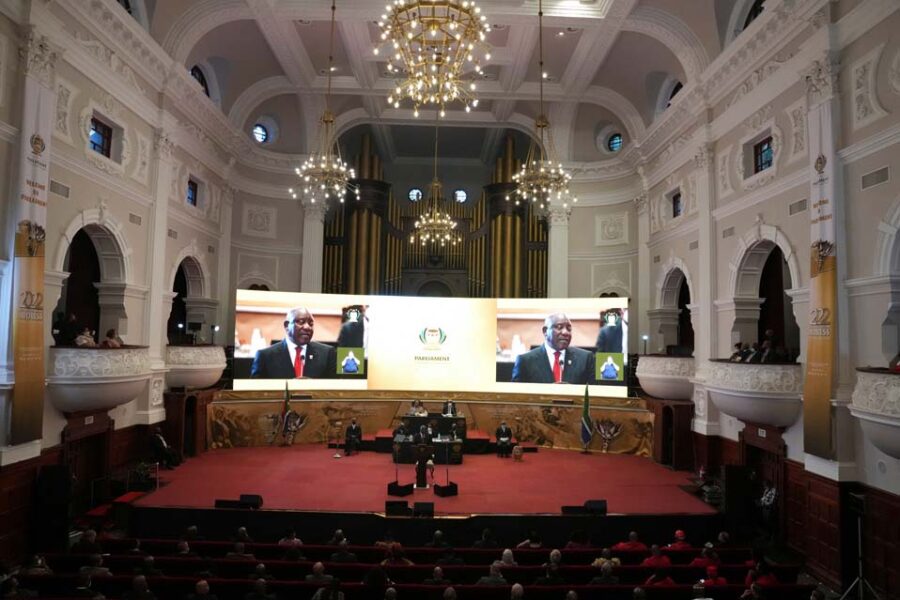 Addressing the many troubles that have plagued SA in the past decade in his State of the Nation address (SONA), Ramaphosa singled out the country's unreliable power supply and loadshedding as one of the biggest threats to long-term prosperity.
The president said there was a need to address the immediate crisis but also create conditions for sustained growth, via a programme of infrastructure works, increased local production and job-creation – as well as developing the country's fledgling cannabis industry.
Developing SA's cannabis industry
President Ramaphosa said the domestic cannabis industry had the potential to create 130,000 jobs and increase export revenues.
"We are streamlining the regulatory process so that hemp and cannabis can thrive as it does in other countries," he said.
South Africa legalized marijuana for personal use in 2018 and the following year it became legal to sell cannabidiol, a chemical compound found in the cannabis plant.
Last year, the government unveiled a plan for the cultivation of hemp and marijuana, with applications ranging from medicine and food to recreational use. (See Tonya Khoury's brilliant overview below – we're #GonnaSellWeed!)
Economic Reforms needed
"The present situation… is unacceptable," he said, promising to prioritise improving power generation. "Fundamental (economic) reforms are needed."
To boost growth, the president said South Africa will start auctioning its high frequency digital spectrum within a month, seen as critical for cheaper data costs.
After declaring in December 2021 that the government was going to create jobs in 2022, he said last night that government cannot create jobs, it is up to the private sector.
He also promised to tackle the corruption that blossomed under his predecessor, Jacob Zuma, and left deep holes in the finances of public companies, including state-owned power utility Eskom.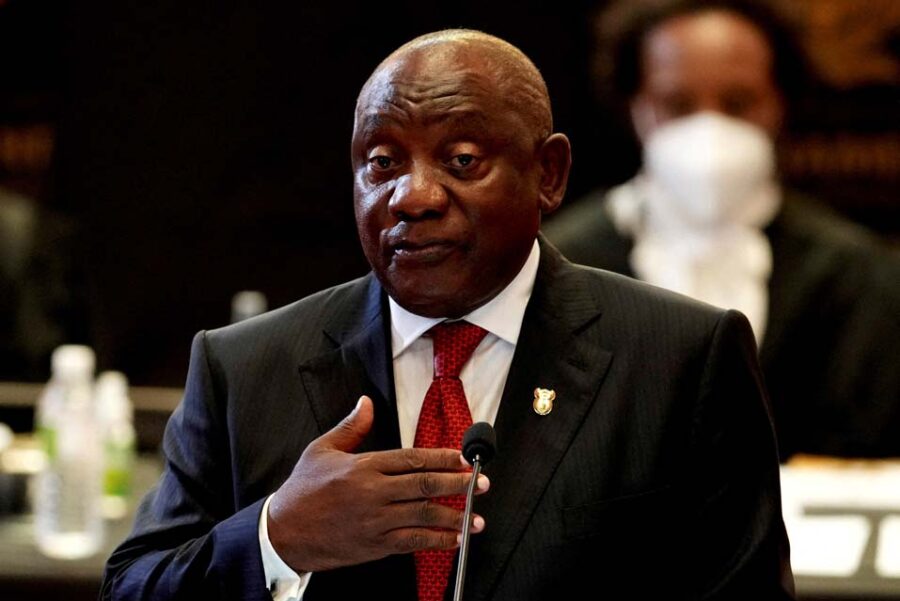 "The fight against corruption will take on a new intensity," he said.
HELPING THE POOREST
Bereft of the jobs needed to lift millions out of poverty, South Africa has struggled to reverse the economic inequities that are the main legacy of white minority rule.
A scheme for Black empowerment has created some wealthy businessmen, but excluded the poor majority from post-apartheid prosperity – a divide thought to have been further entrenched by the COVID-19 pandemic.
Ramaphosa said he would extend a social grant introduced soon after the pandemic started, which will help keep 10 million people – around 15 percent of the population – from hunger.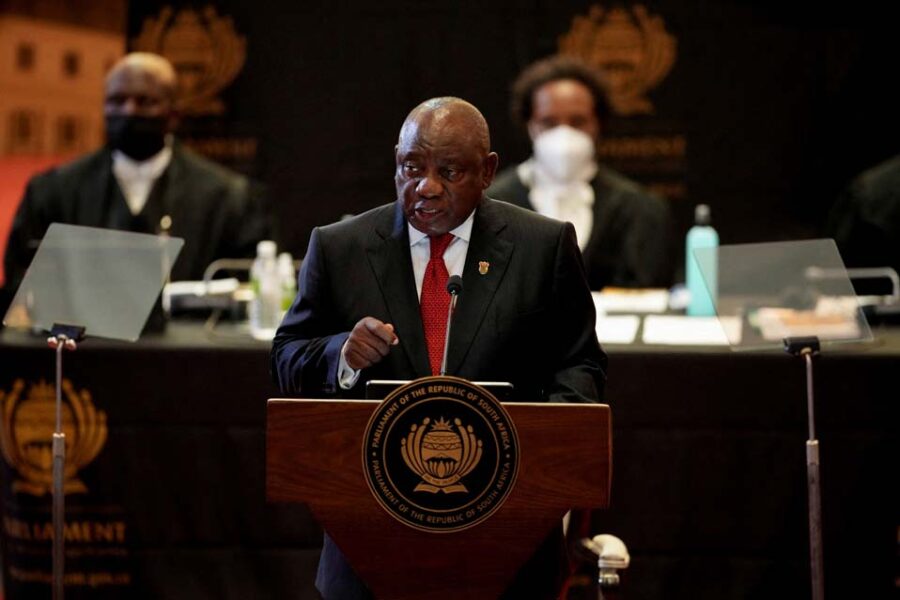 He left the door open to it becoming something more permanent, but cautioned that "any future support must pass the test of affordability."
July Riots
Anger over persistent poverty boiled over into riots last July. The violence in July was triggered by former president Zuma's arrest for defying a court order to appear at a corruption inquiry, but soon mushroomed into arson and looting in which more than 300 people died.
On Monday, a report Ramaphosa commissioned into the riots concluded that the police and intelligence services had failed to anticipate and disrupt them.
Ramaphosa was speaking in Cape Town City Hall after the Houses of Parliament were severely damaged recently in a fire.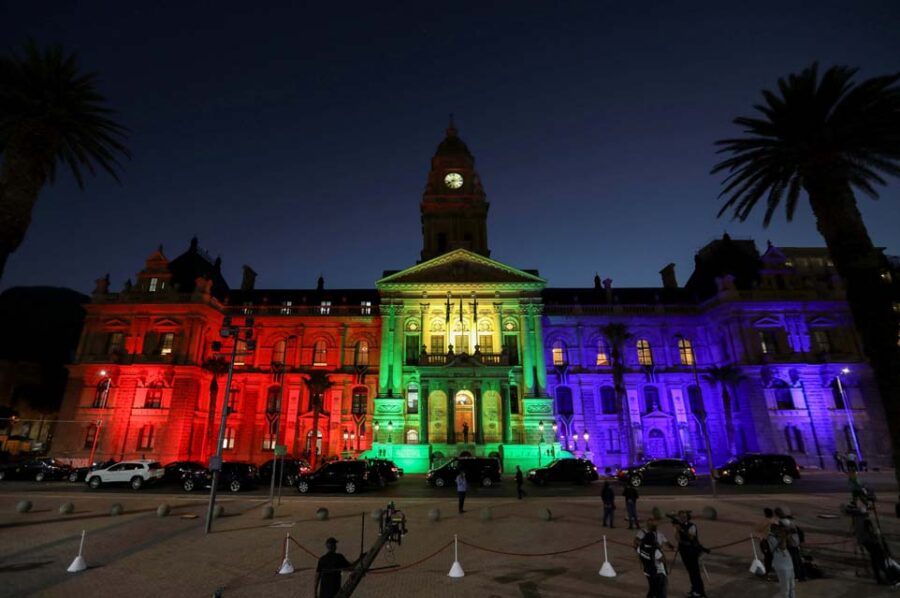 (Reporting by Alexander Winning, Emma Rumney and Wendell Roelf; Writing by Tim Cocks; Editing by James Macharia Chege)
The Battle for the #SoulofSA by Tonya Khoury, Acumen Media – A Response to SONA
"I'm delighted to tell you that our President is back good people…
"In a marathon speech that lasted almost two hours, the President built his narrative up with charming success stories from efforts of the government in the past year. We didn't buy these tales of achievement; they were minor compared to the devastation that surrounds the country. #StateOfOurNation. And then, a smile crept over his face… He made the massive announcement that South Africa was going to pioneer the hemp industry, basically weed was going to save us! Twitter laughed but at the same time applauded what is a natural and needed resource taking front and centre at the SONA address. So we have a plan guys, we're #GonnaSellWeed!
"The audience was still giggling, but the President's wry smile was gone as he dropped the first in a set of humbling grenades on his own team. He said it was time for big leadership changes. He said that the Cabinet was responsible for the #JulyRiots! I almost spat out my coffee, and so did the audience. No one expected that. He repeated it and said that it was time for action against the Cabinet and serious protection for whistleblowers. #SOS South Africa.
"And he wasn't done, he said those that are implicated in #PPETenderFraud will be severely dealt with. He said that #StateCapture did happen and there will be justice for our country. You could hear the unease amongst the benches. He also admitted, for the first time, that there was a #BattlefortheSoul of South Africa and he needed all the help he can get. And just like that, our President was back!
"There were some other interesting bits, he apparently was wearing #Foschini and a local shoe manufacturer and he said that #LocalIsLekker and to support local enterprise. He told a ridiculous story how someone had saved their R350 grant money and started a small street food stall and made their way out of poverty. That was a line too far, we didn't believe that and even if it was true MrP, that was not something to crow about.
"He came out with some downright weird stuff too. He said that 95 bridges will be built this year, isn't' that random? Well wait until you hear who's building those bridges – the SANDF. What? He went on to say the SANDF have great engineering minds. Um, really? Anyway, I'll take your bridges if you bring on the consequences for the plundering of my country. #StateOfMyNation
"He said there was far too much red tape in our country and the SMME's should be paid on time. He appointed #MrNkosi to be the "red tape cutter", that sounds like someone has been hired to slice through ribbons at the opening of the bridges, but I'm going to let it slide there is of course the #BattleForTheSoul of SA at stake.
"He said the State of #NationalDisaster would be lifted but did not commit to the date. I got that, the minute he announces a date, we have to start repaying debt. Money we simply do not have. He spoke of #Hydrogen as a resource and took a swipe at greedy #GwedeMantashe by saying that all projects would consider the strict environmental regulations and would use green technology.
"He ended by taking a good hard look at the audience as he said that looting time is over, it's time to take control. I pray this wasn't lip service, it didn't feel like lip service. I heard a man in control, even his tie, the red tie of the power hungry hung easily around his neck with a badly tied knot, a symbol. We're taking back our power and it won't be easy, but it is also not a noose around our necks? #SOS SA"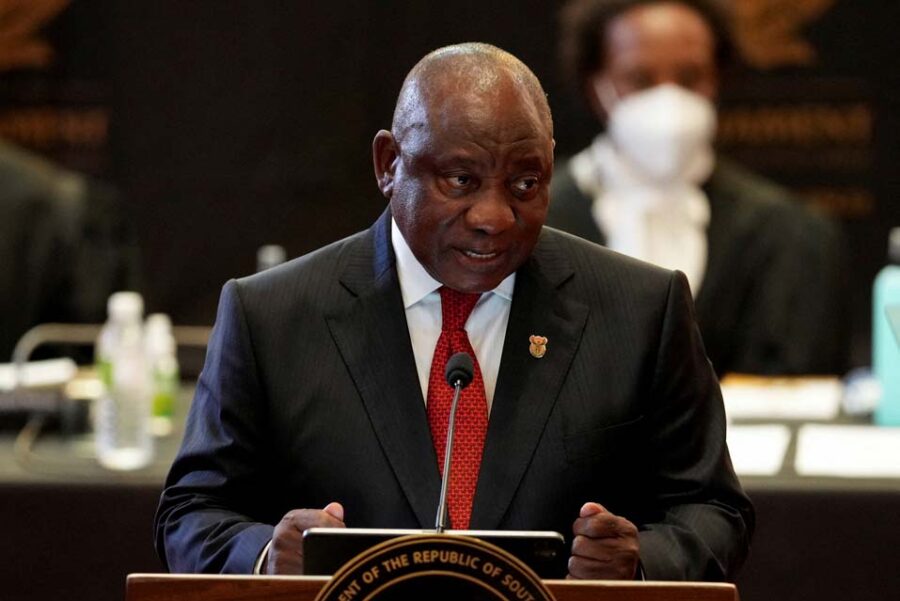 Read Tonya Khoury's full blog post here. 
SONA RESPONSES ON TWITTER
EFF leader, Julius Malema reacts to President Cyril Ramaphosa's speech. #SONA2022 pic.twitter.com/w7FajAhFHA

— POWER 98.7 (@Powerfm987) February 10, 2022
Criminals are running amok. Murder, Rape, Robbery, CIT Heists, Kidnappings…not a word from the President. Clearly there seems very little political will to Make SA Safe. #SONA2022

— Yusuf Abramjee (@Abramjee) February 10, 2022
Cyril speaks like he's an external consultant doing a business analysis, outlining all the problems as if he isn't the man who has the power to manage these dreadful Minister performances.
Like he's one of us and not the man accountable for all of this. #SONA2022

— Natalie (@NatAlleyCat) February 10, 2022
Mom + Dad ❤️ #SONA2022 ?? pic.twitter.com/FtDF0OqXsO

— ATHI GELEBA (@AthiGeleba) February 10, 2022
"Many countries around the world have advanced to higher levels" – the President speaking about the cannabis industry. The speechwriter had fun with that one #SONA2022

— Dr. Sithembile Mbete (@sthembete) February 10, 2022
We released this video two years ago, just before SONA 2020… What has changed?

The State of the Nation Address is not worth the paper it's printed on!#SONA2022 pic.twitter.com/5P1W7pBrnO

— Herman Mashaba (@HermanMashaba) February 10, 2022
31 December 2021: Ramaphosa pledges that government will create jobs in the year 2022.

10 February 2022: Ramaphosa says that Government does not create jobs. Businesses create jobs.?

Black people wake up. We are on our own. ??#SONA2022 pic.twitter.com/ywuI7q6vv4

— Advovolicious  (@advovolicious) February 10, 2022
LIVE: His Excellency President @CyrilRamaphosa delivers his State of the Nation Address #SONA2022 https://t.co/Cu1BD1YG8L

— Presidency | South Africa ?? (@PresidencyZA) February 10, 2022
Today am wearing my 2002 PhD graduation outfit. So impressed that 20yrs later the outfit still fits. More impressive is that the outfit still rocks! It is a Stoned cherrie creation by Khensani Nkosi. Talk about consistency! #buylocal No worries am not attending #SONA2022 pic.twitter.com/77mnhyTOVF

— Mamokgethi Phakeng?️‍? (@FabAcademic) February 10, 2022
The president's speeches are increasingly sounding like works of speculative fiction. #SONA2022

— Sizwe Mpofu-Walsh (@SizweMpofuWalsh) February 10, 2022