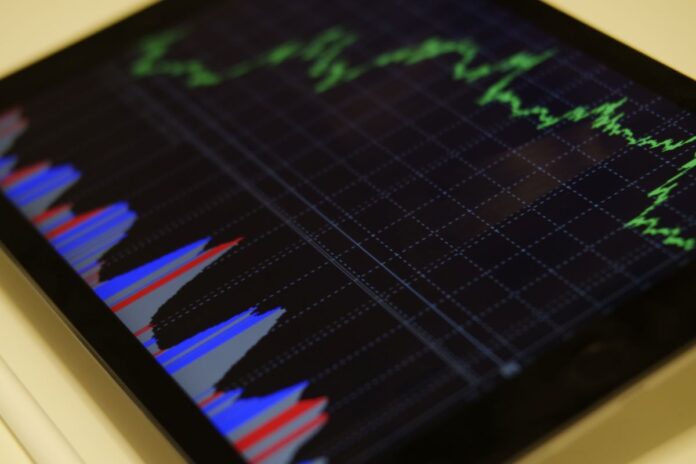 For retail forex traders, MetaTrader4 (MT4) is by far the most popular platform. The MT4 platform is available on the websites of over 95% of forex brokers. It is one of the most comprehensive trading platforms available, with several features, indicators, and other tools. However, the MT4 platform was not designed in this manner from the start and was not immediately popular. It began as a simple charting tool in 2000 and has gradually evolved over time. Since the first release of MT4 in 2005, various upgrades have been made, as well as a slew of new features and indications. What makes it the most widely used platform?
Simple to Operate
Another essential element of the MT4 platform is its simplicity. The learning curve for MT4 isn't as high as it is for other platforms. It provides a fairly easy and intuitive user interface. You can easily use the interface and use charts and candles to assess your trades.
Making trades on the platform is very simple. On the MT4 platform, you can quickly define your take profit and stop-loss settings.
There Is A Big Community
The MT4 platform has a significant developer community that contributes to its development. This developer community creates programs and robots to assist traders in trading automatically, providing market signals, and customizing the platform to meet their specific needs.
The platform's success and growth can be attributed to its developer community and the numerous things you can do on the platform to make trading easier. Many traders are hesitant to switch to the newer MT5 platform because it does not support these extra functionalities.
Analysis of the Technical
Many built-in indicators on the MT4 platform assist traders with technical analysis. These indicators also include a graphical interface that lets you see what your indicators tell you. To assist you in making the best trade decisions possible.
These technical analyses aid in identifying trends, the setup of trades, and the monitoring of price movements up and down, assisting you in making the right decisions and allowing you to prosper.
Swissquote is one of the best due to the high quality and analysis of the technical, however, swissquote does not allow bitcoin trading through other accounts. Whereas, HotForex MT4 platform offers amazing functionality and also supports trading through other accounts.
Convenience And Security
As a trader, you have to make sure that your funds are safe and secure. When trading online, you must take precautions to ensure that your winnings are not stolen.
The MT4 platform's high level of security is one of its most appealing aspects. To ensure that the platform is secure and safe, it is heavily secured. Client accounts are not accessible by forex brokers, and all communication between the two parties is encrypted.
The MT4 platform is challenging to hack. This is among the prime reasons why, despite its outdated technology, many traders and brokers still choose and rely on the platform to trade.
Saxo Bank gives full account protection to avoid any danger, as well as high-quality educational information that keeps you up to date on the latest trading tactics. However, Saxo bank platform fees for platinum ($200,000) and VIP ($1,000,000) accounts are too high.
Customizability
Customizability is an essential feature because it saves traders time by allowing them to open all of the charts and position all the indicators where they want them. Everything in your MT4 may be customized. You may easily adjust the appearance of the windows, change the layout of the charts, input all types of internal along with the external indicators, place the symbols in your chosen order and switch accounts. All of these modifications can be saved so that the next time you open the platform, it looks the same as it did when you closed it.
The best aspect of Errante is customizability; you can start trading with the platform on MT4 or MT5 without making any deposits. They offer bitcoin trading 24 hours a day, seven days a week, and a variety of payment methods. The sole issue with Errante is that it is not available worldwide, particularly in two of the world's most populous countries.
Analyses Are Simpler
With MT4, you can quickly conduct technical analysis using simple charts and indicators. A trader can make the greatest trading judgments in a short amount of time using its analysis tools.
Charts
Aside from powerful and user-friendly trading functions, the MT4 platform also includes comprehensive charting capabilities. Traders can trade while also analyzing the technical components of the market using this enhanced charting. To reflect your unique preferences, you can modify the colors and styles of the charts, as well as load predefined templates. This makes the charts fairly simple to read, and you may delete functions that you don't care about, allowing you to focus on your specific objectives.
Limited Resources
Unlike several other platforms, the MT4 platform is resource-light, which means it will cause minimal inconvenience to your PC. This also provides the opportunity for the platform to react more quickly, allowing deals and trader requests to be implemented more quickly.
Profiles
From within the platform interface, users can examine account information. Account balances, trading histories, access data, and password information are just a few of the details provided. You can place the windows along with the charts for each profile in a user-friendly manner. HotForex allows each market can be set up as its own profile, allowing you to switch between them fast.
Final Words
As previously said, the MT4 platform has become an industry standard, and for a good cause. However, with several choices of an MT4 platform available in the market, we have found that HotForex MT4 platform is the most advanced and reliable Forex trading platform on the market, and despite its complicated and advanced features, the user interface is friendly and intuitive, as compared to it its competitors, hence, making it a desirable choice for both beginner and experienced Forex traders. The fact that MT4 is the most used MetaTrader platform in the world speaks volumes about its advantages.