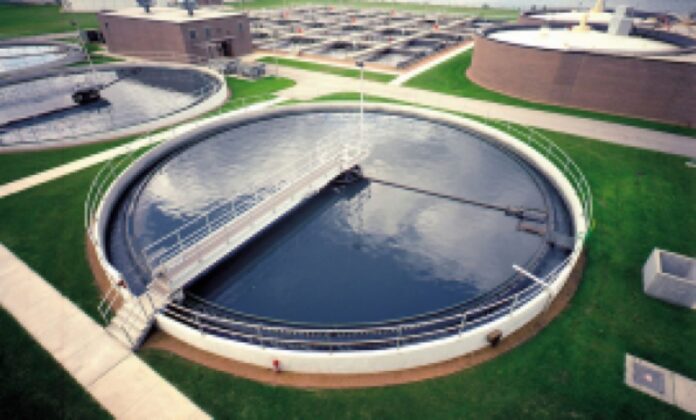 South Africa's Department of Water and Sanitation has urged municipalities to conduct drinking water analysis in their respective areas amid reports of typhoid cases.
According to the National Institute for Communicable Disease (NICD) there have been confirmed cases of enteric fever in the Western Cape and North West provinces. However there have been rumours spread on social media of cases in other provinces too, so the Sanitation Department has advised all municipalities to conduct the water analysis and communicate clearly with their citizens to reassure them.
Enteric fever is a potentially life-threatening infection. It includes typhoid fever (caused by the bacterium Salmonella Typhi) and paratyphoid fever (caused by Salmonella Paratyphi A, B and C). These bacteria only infect humans, and humans are the only reservoirs. Transmission of the infection is by the faecal-oral route (through ingesting food or water contaminated with the faeces of an infected person).
Symptoms of Enteric Fever
The symptoms of enteric fever are nonspecific and can resemble many other infections. The most characteristic symptom is a high fever that is usually prolonged.
Other symptoms include fatigue, headache, nausea, abdominal pain, constipation or diarrhoea.
Severe disease may occur and lead to severe complications, which can be fatal. However, enteric fever is readily treatable with antibiotics and most patients recover without complications.
Recent Typhoid cases not linked to tap water
The NICD says there is no evidence that recent cases of enteric fever are linked to contaminated municipal water in any part of the country, and there is no evidence that the bacteria causing enteric fever have recently been identified in municipal water sources anywhere in the country.
This includes those districts in the Western Cape and North West provinces in which the clusters (small localised outbreaks) have been identified.
Rand Water spokesperson, Justice Mohale, today assured residents that Rand Water's drinking water treatment processes are effective in inactivating harmful bacteria.
He said Rand Water maintains intensive water quality monitoring programmes.
"Escherichia coli, a bacteria that is used as an indicator for the presence of faecal pollution and disease causing organisms such as Salmonella typhi, has not been detected in the drinking water supplied by Rand Water.
"Drinking water supplied by Rand Water complies with drinking water standards and is safe for human consumption," Mohale said.
Ekurhuleni on High Alert for Typhoid
Ekurhuleni says it is on high alert for cases of typhoid fever, but confirmed that as of today there have been no identified cases in the city.
As a precautionary measure, Ekurhuleni said environmental health practitioners are on stand-by to attend to any suspected cases of enteric fever.
"Should a suspected case be identified, our practitioners will be dispatched immediately to the identified patient and conduct an assessment of the patient and possible sources of exposure," the City of Ekurhuleni said in a statement.
The City called for calm « as there is no need for panic ».
The NICD set out the following guidelines to be followed to ensure community safety.
If you're worried, these are some preventative measures to follow:
Hand hygiene: Wash hands with soap and safe water before eating or preparing food, and after using the toilet or changing a baby's nappy.
Food safety practice: Follow the World Health Organisation's five keys to safer food: keep clean; separate raw and cooked food; cook food thoroughly; keep food at safe temperatures; and use safe water and raw materials.
Using safe water: Treat the water first by boiling it (place water in a clean container and bring to a boil for 1 minute) or treating it with household bleach (add 1 teaspoon of household bleach (containing 5% chlorine) to 20 – 25 litres of water, mix well and leave it to stand for at least 30 minutes before use.
Source: SAnews.gov.za