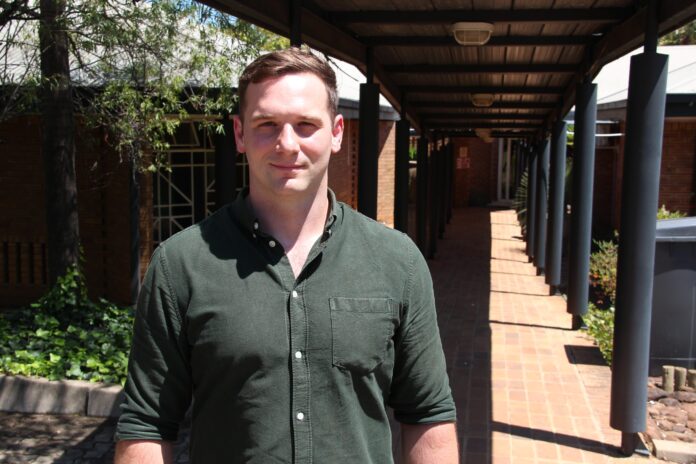 The registration of psychology student, Du Toit Genis, as an intern by the Health Professions Council of South Africa (HPCSA) has been hailed as an important victory for Afrikaans, by AfriForum. Genis' honours degree certificate is in Afrikaans and his application to register was originally refused because of that.
AfriForum said that in the wake of International Mother Language Day yesterday, this was an important victory for Afrikaans.
The organisation had last week announced it would be assisting Genis with a lawsuit against HPCSA as appeals and a lawyer's letter had fallen on "deaf ears". Since the announcement, the Health Professions Council has now accepted the certificate and finally registered him, said AfriForum in a statement on Tuesday. The case has therefore been withdrawn.
Genis, who's pursuing his Master's Degree in Psychology, had to register with the Council as an intern psychologist. Part of the application included submitting various documents, including the honours degree certificate (which he obtained in 2018 at the University of Pretoria).
"However, a representative of the HPCSA informed him that the registration process could not proceed, as the certificate is in Afrikaans," AfriForum said. "His repeated appeals for reconsideration fell on deaf ears, hence he approached AfriForum for help. As a lawyer's letter to the HPCSA by AfriForum's legal representative, Hurter Spies Incorporated, did not yield any results, a semi-urgent court application was submitted against the council. The legal representative of the HPCSA has now confirmed in writing that Genis is registered. The case has therefore been withdrawn."
Alana Bailey, AfriForum's Head of Cultural Affairs, asserted it is unacceptable that any student's future can be put at stake due to an institution's refusal to recognise one of the country's official languages.
She says: "We are grateful that the issue has been resolved, but are concerned that a climate exists in which an official feels safe to make such an illegal decision. We appreciate that Genis did not follow the easy path of having his certificate translated, but was prepared to take a stand in a dignified manner within the legal framework for Afrikaans and on behalf of all other students facing a similar plight."
Thanking AfriForum and Hurter Spies Inc for the help received, as well as the public and media for their overwhelming support, Genis says: "It is good to know that there are organisations and people who are willing to take on an issue on behalf of someone who cannot do it on his own. I hope that the events may raise awareness about language rights and serve as motivation for people with similar problems, in order that they will also stand up for their rights."