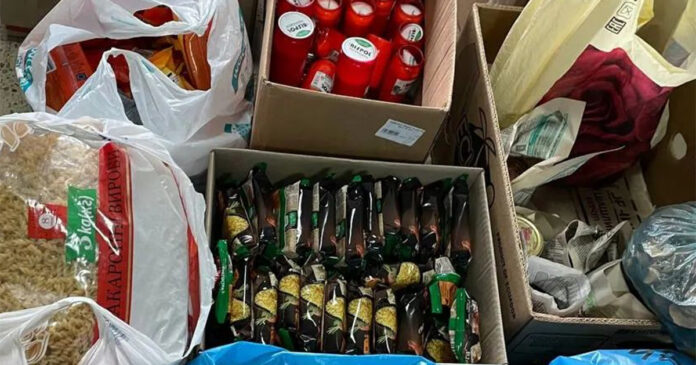 South Africa's totally awesome Gift of the Givers – the largest disaster relief organisation of African origin – has begun distributions in the Ukraine.
Distribution has begun some distance from #IvanoFrankivsk, the organisation confirmed on social media. "More distributions to follow in the coming days." Supplies will also be sent to Kharkiv, they said.
The Gift of the Givers have got involved following a request from the Ukraine Association of South Africa to partner with them. "They are raising funds from fellow countrymen," said Gift of the Givers. "A South African family (wife Ukrainian) in Ukraine currently are distributing aid on our behalf."
Gift of the Givers said arrangements have been made to purchase items in Europe and in Ukraine. In addition supplies from South Africa are being sent on scheduled flights. There is a shortage of supplies in the area, and prices have sky-rocketed.
Discussions with various pharmaceutical companies, medical aid societies and corporate companies wanting to support the initiative are underway, they said, adding "planning, logistics, procurement of essential items, reliable supply lines, secure corridors, efficient delivery and trusted partners are essential components of disaster intervention in a war situation."
The Gift of the Givers, which is always focussed on the greater good and making a difference, said they're ready for this phase. With the increasing groundswell support from individuals to businesses wanting to ease the human suffering, the decision for the Gift of the Givers to intervene in Ukraine was an easy one.
A few nights ago the organisation was invited to a private international discussion with representatives from Slovakia, Romania, Ukraine Health Ministry, Croatia, one of the chief co-ordinators of humanitarian assistance in Ukraine, a doctor in Kyiv, surgeons from the USA and Europe.
"Following that important session, we received a call from the Ukraine aid coordinator… for guidance on various issues."
With Gift of the Givers' experience at managing an almost identical humanitarian situation in Syria, they were able to send a blueprint on 5 March, on how to manage Ukraine's crisis.
"We also have experience from our engagement in Afghanistan and Chechnya, countries we have assisted with humanitarian aid previously."
Gift of the Givers says their Ukraine intervention will be in two parts:
to provide emergency medical and non-medical assistance to front line facilities and internally displaced civilians inside Ukraine, and
to fund the repatriation of South African students wanting to return home, although some prefer staying on in Europe, they said.
If you would like to support Gift of the Givers' work in Ukraine (supporting local people and repatriating South Africans):
Visit www.giftofthegivers.org/make-a-difference and donate online using "Ukraine" as your reference.
Transfer to Gift of the Givers, Standard Bank, Pietermaritzburg, Account number 052137228, Branch Code 057525, ref "Ukraine". Please send your deposit slip to donations@giftofthegivers.org to receive an acknowledgement.
WATCH Gift of the Givers steps in with Humanitarian relief, in Ukraine