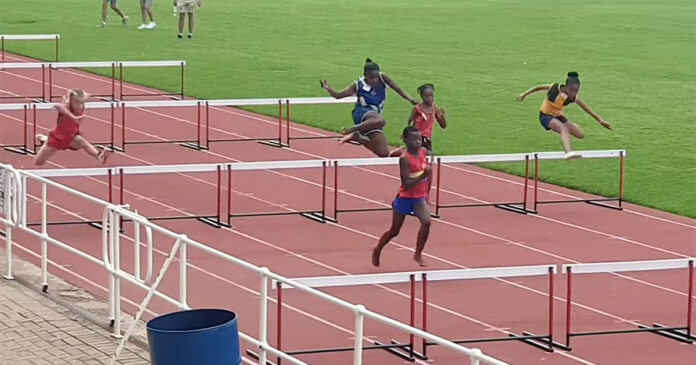 A beautiful video is going viral on social media, showing a young South African schoolgirl in a hurdles race at an athletics meet at Klub Nories Ondersteunersklub in Gauteng. The young girl – Mieke – falls badly at the first hurdle… but instead of giving up, she gets up. The others in the race are far ahead of her, but it doesn't phase her. Perhaps it even spurs her on. She runs with all her heart, sprinting faster than the wind… Watch below.
Wikus van der Merwe shared the video after being asked by many people. He said (in Afrikaans): "Sometimes it takes someone small to teach big people like us something in life. I hope everyone can benefit from this."
Messages of congratulations have poured in from friends and strangers who have been moved by the guts and determination of the young girl who refused to let go of her dream to win. Of her spirit. And her skill. Many said they had goosebumps. One said: "Wow!!!!!! Baie geluk Wikus en Laurette van der Merwe . Mieke is al n super ster van Safariland se dae af!!!! Baie baie geluk!!! En so trots op haar ???"
Another posted: "There will be obstacles, there will be doubters, there will be mistakes… but with hard work, there are no limits!"
Someone else pointed out: "You can't beat a person who never gives up." The lesson is so clear. We all face hurdles…
Mieke was taking part in an event for more than 60 primary schools in Gauteng, that were using the Klub Nories Ondersteunersklub facilities.
WATCH Mighty Mieke run with all her heart