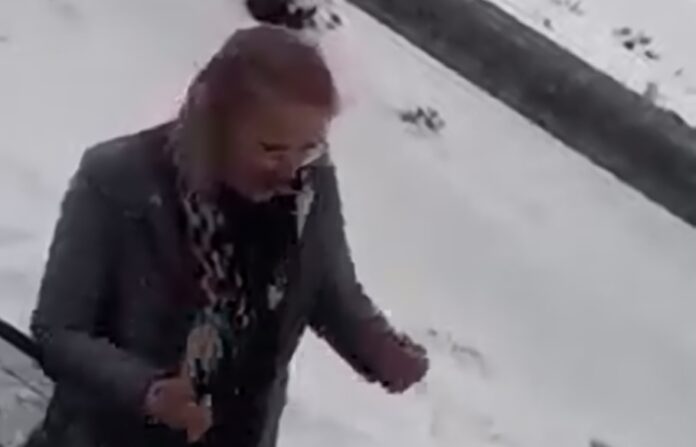 Watch below as an extremely frustrated woman tries to get a trucker – who is stuck in the snow – to move his truck back a little so she can get to work, but as he tries to explain – it would be too dangerous. The incident occurred yesterday in Lesotho.
He explains: "If it's moving once, it's moving nonstop." But the woman – who must've been freezing, and was clearly stressed – persists, begging him to move, and saying: "because of you, I'm going to lose my job".
An overwhelming majority of people watching the video have laughed (selecting the laugh emoji) although some said "I feel and understand her frustration though".
One social media user said: "I'm saving this video for whenever I feel angry; I will just watch this. I never laughed like this in a long time 😂😂😂😂"
Another added: "If it's moving once; it's moving nonstop🤌🏽 🤣🤣🤣🤣🤣 This lady has met her match."
Several truckers on the page explained to non-truckers that "should the Truck just release its brakes and there is the slightest movement, the weight of the truck would cause the entire truck to start on a non stop skid, gaining speed every second; and the driver is right to state he would not be able to stop the truck… Remember for a heavy vehicle to have any traction on snow the wheel needs to have chain wrapped around it."
WATCH Woman's Frustration Stuck in the Snow, Lesotho