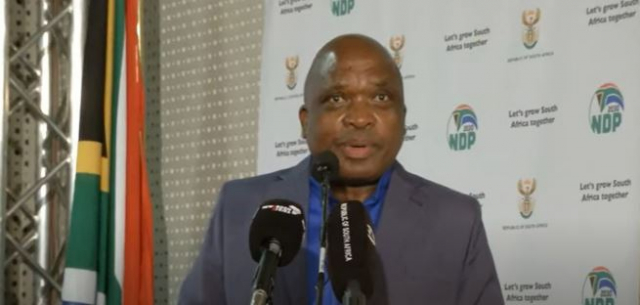 South Africa could be entering a fifth COVID-19 infection wave, Health Minister Joe Phaahla announced on Friday. He said there has been a sustained rise in infections over the past 14 days.
Speaking at a news conference, Phaahla said that the increase in cases was originating mainly in Gauteng (49%), KwaZulu-Natal (23%) and Western Cape (14%).
The World Health Organisation (WHO) said on Thursday that it had noticed an uptick in Covid-19 cases in Africa, driven largely by the doubling in cases reported in South Africa. The organisation urged people to continue getting vaccinated.
Up until a week ago, Africa's cases had been declining week on week. The WHO said that health authorities are monitoring for signs of a fifth infection wave.
"This week new COVID-19 cases and deaths on the continent increased for the first time after a decline of more than two months for cases and one month for deaths," Benido Impouma, director for communicable and non-communicable diseases at the WHO's Africa office, told an online news conference.
South Africa has recorded the most COVID infections and deaths in Africa to date, with more than 3.7 million confirmed cases and over 100,000 deaths during the pandemic.
Impouma said there was no evidence as yet to suggest the rise in cases was linked to any new sub-lineages or a new coronavirus variant. Phaahla reiterated this. today, saying there have only been changes to Omicron and no sign of any new variant.
Latest Covid-19 Stats in South Africa
Phaahla said hospital admissions – including intensive care units – remains stable and "not a very dramatic change". The Health Department yesterday reported an increase of 62 admissions in the previous 24 hours.
Phaahla said: "There was also a rise in deaths, not very dramatic from a low base." Three deaths were reported between Wed and Thurs, bringing the total (official) Covid fatalities in South Africa to 100,351.
South Africa has recorded 6 372 new COVID-19 cases in the past 24 hours, bringing the total number of laboratory-confirmed cases to 3776298.
According to data provided by the National Institute for Communicable Diseases (NICD), this increase represents a 21.1% positivity rate.
The cumulative number of recoveries now stand at 3 638 087 with a recovery rate of 96.3%.
The total number of vaccines administered in the last 24 hours stands at 10, 469 bringing the total number to 34 739 327.
COVID-19 Social Relief of Distress Grant of R350
Addressing media concerns about the distress grant, Phaahla said that unfortunately the process for developing regulations took longer than expected, but the department has now finally come to the end of this process and proclaimed the regulations on 22 April 2022.
With the application portal on the SASSA website having opened on 23 April 2022, Phaahla said government encourages everyone who needs the grant to apply within the remaining few days of the month.
"We are a bit concerned that just under seven million applications have been received, as we were hoping to receive at least 12 million applications by the end of the month.
Prospective applicants can apply using the SASSA website at https://srd.sassa.gov.za. This include people who were receiving the grant previously.
SASSA's call centre will be opened to assist and process enquiries. It can be reached on 0800 60 10 11. – Reuters and SAnews.gov.za