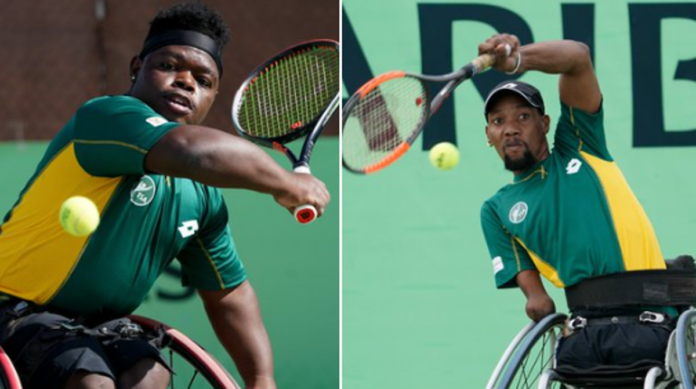 South Africa's 'quad squad' have become the first-ever African team to reach a World Team Cup Final.
The International Tennis Federation (ITF), the world governing body of tennis, announced the "historic strikes for South Africa ???" on Thursday 5 May.
The South African team – which includes 28-year-old Donald Ramphadi (ranked world number 10 and Africa's number one in men's wheelchair tennis), Lucas Sithole and Danny Mohlamonyane – reached the final of the BNP Paribas World Team Cup in Portugal, after defeating Brazil 2-0 to secure their spot in the all-important final. Ramphadi defeated Ymanitu Da Silva 6-0, 6-1 and Sithole edged past Leandro Pena 6-2, 2-6, 6-2.
"Huge congratulations to the team! ????" said Tennis South Africa.
They will face the Netherlands for the trophy tomorrow, Saturday. UPDATE: Congratulations to the Netherlands, who were crowned World Team Cup Quad Champions for the third time. We're still so proud of the SA team and can't wait for next year!
Historic strikes for South Africa ???@TennisSA's quad squad are the first ever African team to reach a @BNPParibas World Team Cup final#WheelchairTennis pic.twitter.com/SwEqkQTKaT

— ITF (@ITFTennis) May 5, 2022
Donald Ramphadi's story
Lucas Sithole's story