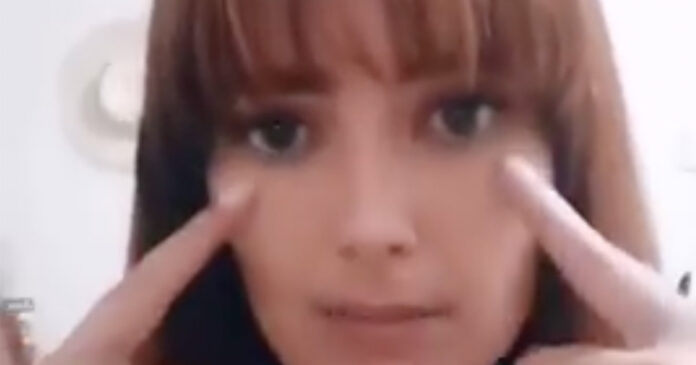 South African TikTok user Sami Hall, from Gauteng, has produced a video that's gone viral, showing actress Amber Heard how to cry better for the court and the cameras. Watch below.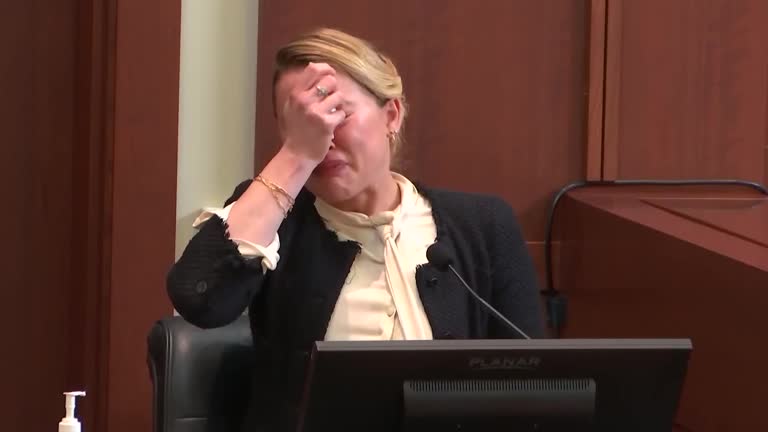 Heard was testifying this week in ex-husband Johnny Depp's defamation trial, in which he is suing her for $50-million in damages for allegedly falsely claiming, in a 2018 Washington Post article, that he was a "public figure representing domestic abuse." She is countersuing for $100-million. She testified this week that he assaulted her with a bottle, and that although he was the love of her life, he had a dark side.
While cases of abuse are not a laughing matter, Amber Heard's appearance has left many questioning the authenticity of her claims, and has led to videos like the one below.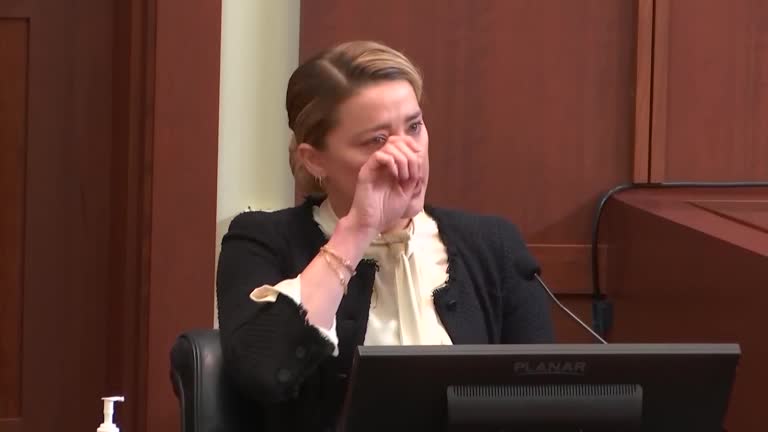 Several observers, including psychologists and Depp's representatives, have accused Heard of putting on an act that saw her pretend to cry, but with no actual tears. She's delivering "the performance of her life", said Depp's spokesperson.
"Does she even understand human emotions? ? " wrote SA's Sami, who is clearly a Depp fan, adding hashtags #justiceforjohnnydepp #amberturd #johnnydeppisinnocent #amberheard #johnnydepp #amberturd #amberheardisaliar.
WATCH Sami Hall Says – on Amber Heard's court performance
Sami, who owns Kempton Park coffee shop Mielie Pap Plaas Winkel, is already known to customers for her funny videos.
On TikTok Sami – who describes herself as "just a weird girl on TikTok" – declares her page (Sami Hall Says) as one for laughs, entertainment and fun. "Welcome to the madness!" she says.
For anyone interested in the ongoing Johnny Depp and Amber Heard trial, Sami says: "? ? ? Follow me for more in depth analysis…"
The trial is now in its fourth week.
Depp's spokesperson told People magazine: "As Mr. Depp's counsel correctly predicted in their opening statements last month, Ms. Heard did indeed deliver 'the performance of her life' in her direct examination… While Ms. Heard's stories have continued to grow new and convenient details, Mr. Depp's recollections have remained exactly the same throughout the six painful years since her first allegations were made… The upcoming cross examination from Mr. Depp's team will be most telling, and will certainly highlight the many fallacies Ms. Heard has now attempted to pass off as fact throughout her convoluted testimony."
Heard's representative countered with a reminder that Depp lost his 2020 libel case against British tabloid, The Sun, which had called him a 'wife-beater'. Her representative said perhaps Depp should consider a new strategy rather than "attacking the victim" and "if Mr. Depp was truly innocent, why has he repeatedly apologized to Ms. Heard and promised to put the 'monster away for good". Heard's spokesperson says Depp can't distinguish fact from fiction and that his behaviour in the court (doodling and not looking at Heard) is as "pitiful" as it was during their marriage.
Heard (36) and Depp (58) were married in the Bahamas in 2015. Their divorce was finalised in 2017. Depp's agent – Jack Whigham – told the court this week that Heard's article basically brought Depp's career to a standstill. Whigham claimed he had "closed a deal" in which Depp was due to be paid $22-5 million to play Captain Jack Sparrow again in the sixth Pirates of the Caribbean film, but after the article the Disney executive
Johnny Depp's agent claims he was due to receive $22.5 million for Pirates of thes went in a different direction.
The defamation trial, which is being held in Virginia, USA, continues on 16 May. The delay is due to the judge having a prior engagement.
"For those of you unable to follow the trial… I've got you. ???" says Sami Hall.