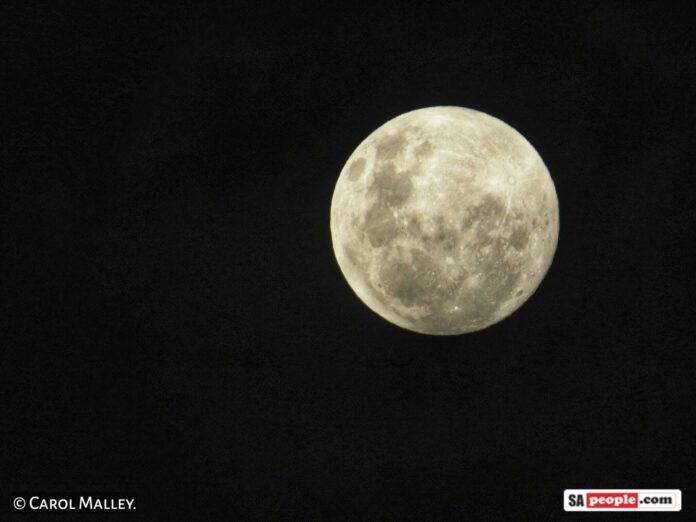 On Monday morning (early!) – 16 May – be sure to look up at the sky to witness a Total Eclipse of the Moon… which will ultimately see the full moon temporarily turn red. This beautiful sight is going to be visible across South Africa (depending on cloud cover).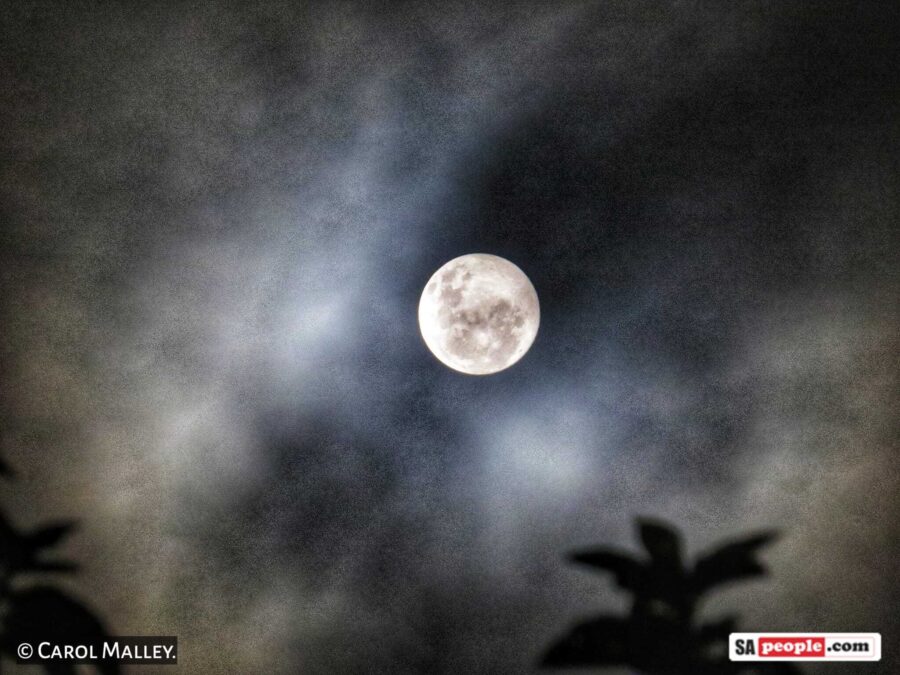 It's already looking spectacular this evening, as captured on these pages in Drummond, KwaZulu-Natal (KZN) by Carol Malley.
The eclipse will start at 04h28 in South Africa and last until 06h54, and will result in a Super Blood Moon that you should be able to see with the naked eye.
According to Space.com: "Lunar eclipses are more easily observed than solar eclipses, as they can be viewed with the unaided eye by any observer situated where the moon is above the horizon. As such, a total eclipse can be seen from any given location — on average — once every 2.5 years"
Unfortunately Carol's expecting mist in Drummond in the morning, so if you capture the Super Flower Blood Moon lunar eclipse (as it's known), please send photos to admin@sapeople.com or inbox us on social media at @sapeople.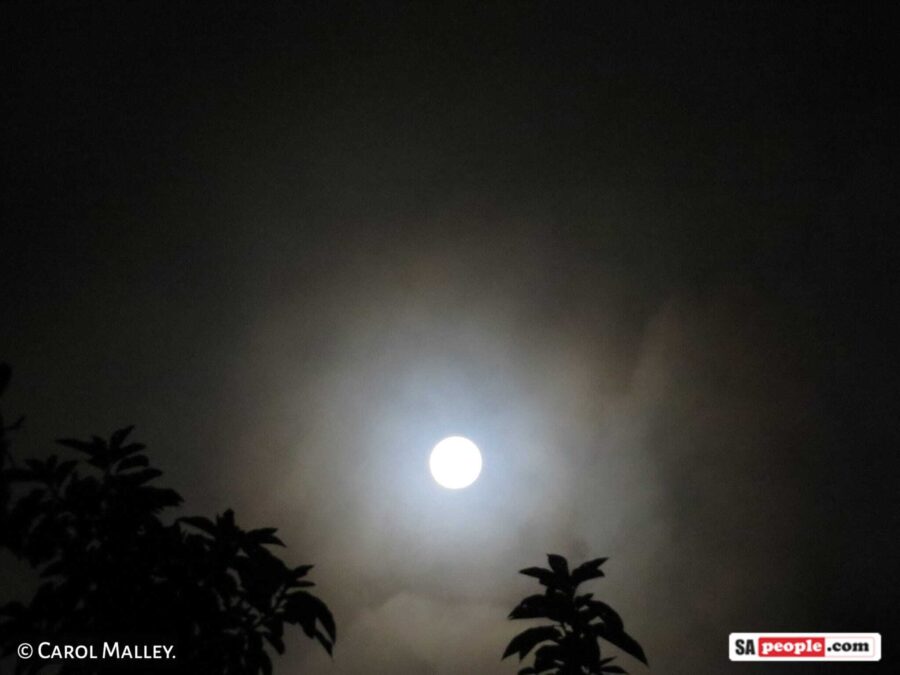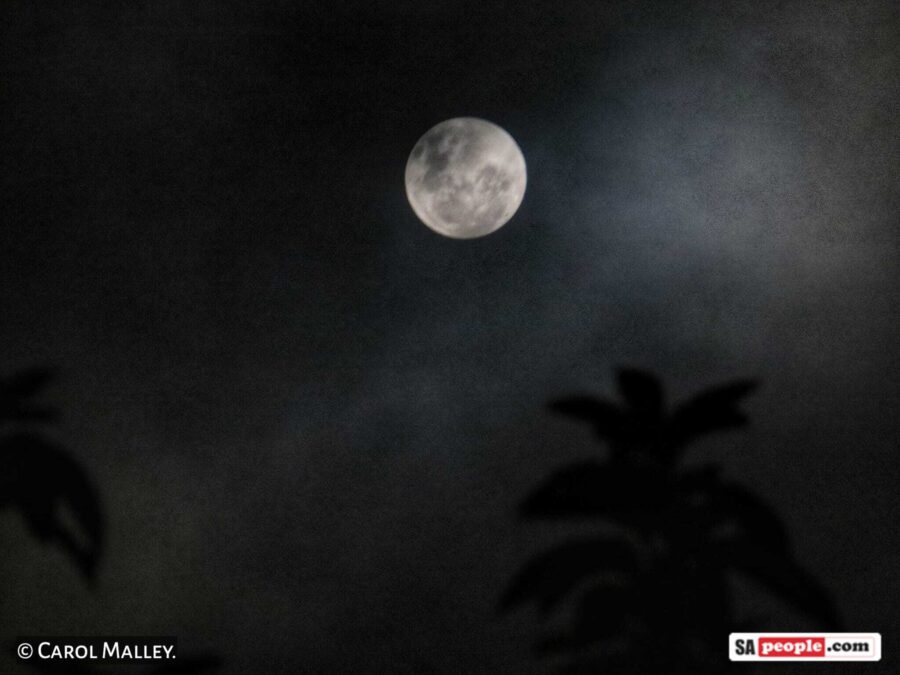 Being a supermoon makes the event extra special. It means the full moon is at is perigee (closest approach to the Earth)… so it'll appear slightly larger.
The total eclipse will also be visible across Africa, the America's, Antartica, Europe and the East Pacific.
A penumbral  (partial) eclipse will be seen in New Zealand, the Middle East and eastern Europe.
If you have cloud cover, you can watch and listen to NASA experts looking through telescope views across the world:
WATCH a Total Lunar Eclipse (NASA Science Live)