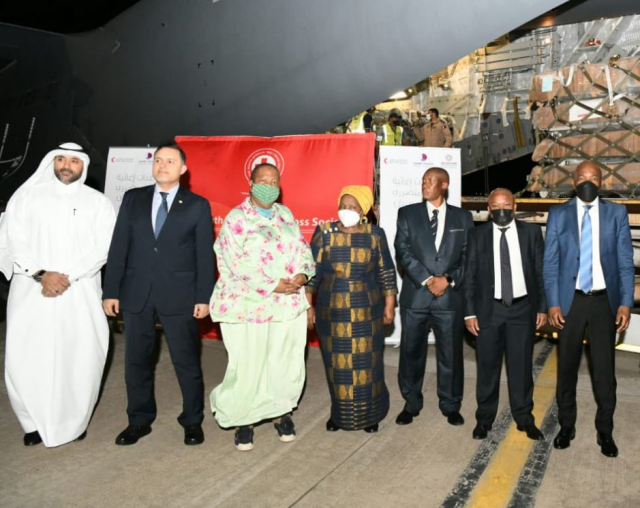 South Africa has welcomed much-needed humanitarian aid from Qatar. The aid, which was delivered on Sunday, will bolster efforts in response to the devastating floods that recently hit KwaZulu-Natal in both April and May.
Qatar is not the first country to step forward to assist the flood-stricken province. Last month China's Ambassador to SA, Chen Xiadong, presented a R1-million cheque to Social Development Minister Lindiwe Zulu.
And Australia side-stepped the government to donate directly to Gift of the Givers. Gita Kamath, Australian High Commissioner to SA, met with Dr Imtiaz Sooliman, Founder and CEO of Gift of the Givers and announced: "Through our Direct Aid Program, the Australian High Commission will be supporting Gift of the Givers' vital work to rebuild schools damaged by the #KZNFloods."
Qatar's humanitarian aid includes, among other things, food stuff, clothing, generators, water purifiers, ventilators, tents and medical supplies.
Ambassador of Qatar, Tariq Ali Faraj, wished a quick recovery to South Africa and said: "We hope this plight will be over soon. Our team will be here on the ground for a couple of weeks to participate and assist with the distribution as well as the management of the disaster response."
Addressing a media briefing, SA's Governance Minister Dr Nkosazana Dlamini-Zuma said the SA government has prioritised finding shelter for people who have been displaced.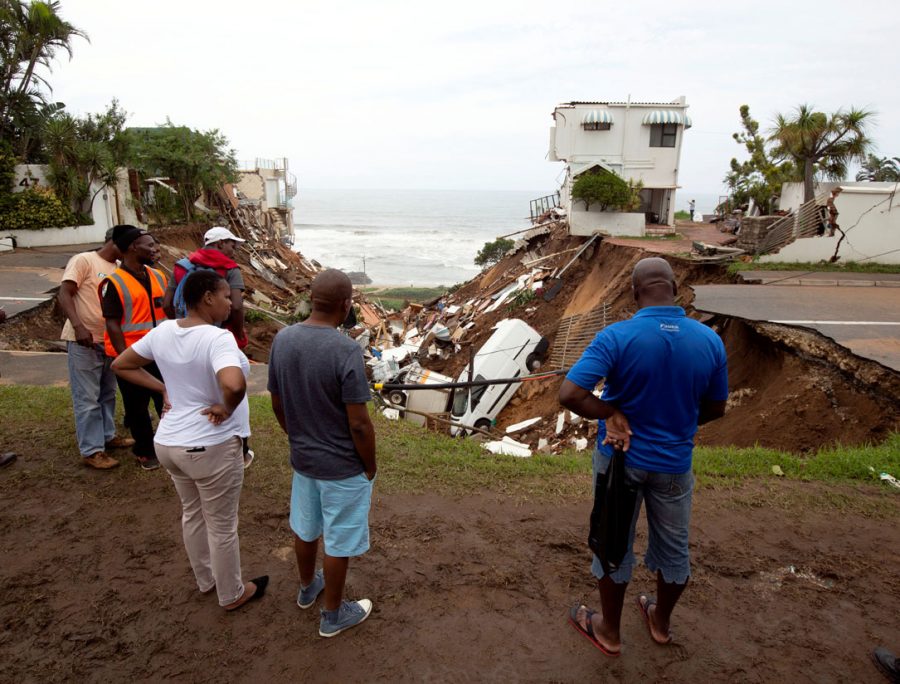 "We have started moving some of them to temporary residential units and the process has been a bit slow because we need to get new land. We can't put them on the floodplains where their houses were washed away by the floods," she said at the eThekwini briefing yesterday.
To date, 459 people have lost their lives in the floods that took place in April and May. According to police, 88 people are still reported missing.
KwaZulu-Natal Premier, Sihle Zikalala, said more than 131 temporary residential units have been constructed.
"The province has started building temporary residences for affected families on State-owned land parcels that have been identified in KwaZulu-Natal for possible resettlement.
"Our rebuilding does not only involve the construction and repair of major infrastructure but also the construction of houses and damaged infrastructure. Houses will be rebuilt within suitably located areas. We are implementing measures to protect residents from such adverse weather events in the future," Zikalala said.
"Critical infrastructure like schools, bridges and roads were also destroyed, with damage to public infrastructure currently standing at R25 billion, whilst businesses incurred damage estimated at R7 billion.
"These costs exclude new ones emanating from the May floods. Some areas of our province have been transformed by the floods into inaccessible 'islands'," the Premier said.
He said the humanitarian aid will help lighten the burden of meeting the humanitarian needs of the over 4 000 citizens housed in community care centres.
"About 45 000 working people are temporarily out of employment because their places of employment are temporarily not operational, as they were affected by the floods.
"Government is providing burial assistance, death certificates, identity documents, post mortems, health services and psychosocial support," the Premier said.
Extensive work is underway to restore basic services such as water, electricity, sanitation and waste removal.
"The N2 towards uMgababa, which was damaged and made it difficult to access areas in the South Coast, was re-opened on Friday. We successfully constructed an emergency lane in a period of seven weeks.
"[With regards to] the recovery of the full width of the N2 north of Durban after the Gateway interchange, construction is progressing well and we anticipate to open the closed lane in the next two weeks or earlier. More work to rebuild infrastructure and secure suitable land for housing is being done," Zikalala said.
Minister of International Relations and Cooperation, Dr Naledi Pandor, welcomed the donation from Qatar.
"What we are experiencing today is true international friendship from the people and government of Qatar, and we are most excited because this is an expansion of a relationship that has existed over a number of years.
"I am excited that a team will be in KwaZulu-Natal for just over two weeks. I think this is incredibly important. It is not just bringing an aeroplane load of humanitarian aid. It's also carrying out an assessment on what the needs on the ground are, what further support might be needed or rendered by the State of Qatar to South Africa," Pandor said.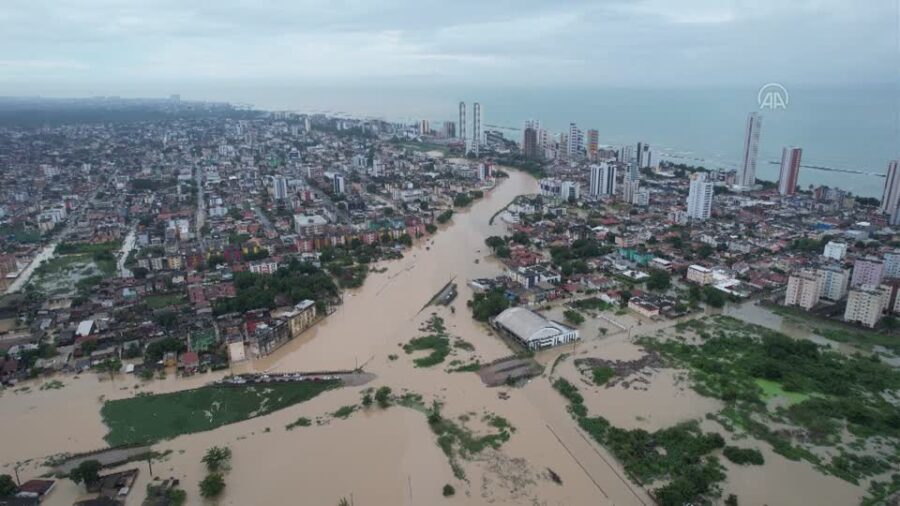 So far this year floods have ravaged other countries in the Southern Hemisphere too – including Australia and Brazil. Landslides caused by heavy rains killed over 55 people in Brazil this past weekend, leaving hundreds displaced in the metropolitan region of Recife, the capital of northeastern Pernambuco state of Brazil.
Sources: SA News, Australian High Commissioner, Reuters
Pleased to meet Dr Imtiaz Sooliman, Founder & CEO @GiftoftheGivers.

Through our Direct Aid Program, the Australian High Commission will be supporting Gift of the Givers' vital work to rebuild schools damaged by the #KZNFloods.

????? pic.twitter.com/FIZDqqDsIw

— Gita Kamath ?? Australian High Commissioner (@AuHCSouthAfrica) May 18, 2022