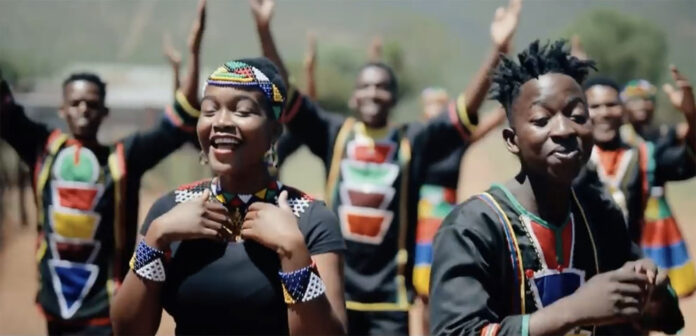 Infusing joyful youth and pride into South Africa's national anthem with voices that soar as high as the bright South African skies, and as deep as its beautiful oceans, this rendition of SA's national anthem – Nkosi Sikelel' iAfrika – is hailed by many South Africans as the best ever.
Although it was recorded in late 2018, the award-winning Ndlovu Youth Choir (who were propelled to international stardom a few years ago on America's Got Talent show) posted it this week (16 June) to commemorate Youth Day.
"Happy Youth Day," the Choir said on Facebook. "We are a nation blessed with boundless potential. ??❤️??"
South Africa's national anthem was named the best in the world in 2017 by The Economist because of its "act of musical healing" and ability to bring people together.
Ndlovu Youth Choir's rendition was part of News 24's Anthem Project – South Africans were invited to submit their own version which needed to display national pride, a sense of Ubuntu, creativity and inspire the nation. The R600,000 competition prize was won by KZN's Genesis Trust.
WATCH Nkosi Sikelel' iAfrika by Ndlovu Youth Choir