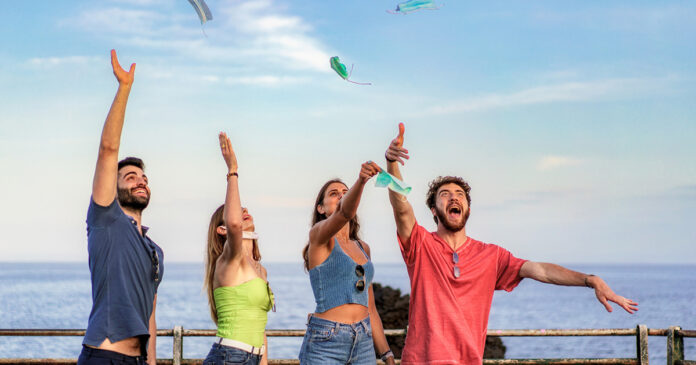 South Africa's travel operators have welcomed the lifting of Covid restrictions, and expect a boost to tourism in the country.
Flight Centre MD Euan McNeil says: « The COVID entry requirements imposed by our government during COVID made sense at the height of the pandemic. Lately, however, these restrictions have been causing some confusion for travellers who are unsure how to present their proof of vaccination. For those who aren't vaccinated, the cost of PCR tests has also been a major deterrent.
« The lifting of the last few COVID requirements will undoubtedly boost traveller confidence, and we expect a considerable uptick in travel bookings.
« We would like to urge travellers to book well ahead of time as the influx in travel demand could have unintended consequences. During the last few months, there has been a significant delay in the issuing of visas from several governments. »
Travellers can check the Flight Centre Travel Group's free Travel News information hub, a website that allows you to search for any country and get up-to-date COVID-19 travel information and more need to know resources.
RX Africa (Reed Exhibitions) MD Carol Weaving, says the lifting of the existing restrictions is a « much-needed boost for both leisure tourism and business tourism live events and exhibitions. The capacity is a commercial issue and it's affecting all businesses. For us to be able to get back to some sort of normality, which in turn helps feed the economy is really important. This is a very welcome announcement. »
Jessica Redinger, GM of the newly opened voco The Bank Johannesburg Rosebank hotel, adds:
« Today is a great day for the travel and tourism industry as we are seeing the scrapping of the last COVID regulations. It will be a sigh of relief for business travellers to be able to attend conferences freely and travel for work without additional admin or costly PCR tests. »
AfriForum claims the SA government has lifted health regulations thanks to their continued pressure and impending legal action. If the regulations had not been scrapped, AfriForum was heading to court on 26 and 27 July to argue that the wearing of masks and restrictions on public gatherings and travel into SA were illegal and irrational.
The organisation says its focus now turns to the draft health regulations which would permanently enshrine temporary Covid-19 measures in law. Along with DearSA, AfriForum gathered and submitted 310,000 comments to the government in opposition to the draft amendments. (The Health Department accused commenters who opposed the regulations of terrorism.)
AfriForum urges the public to submit their comments to the government on the regulations.