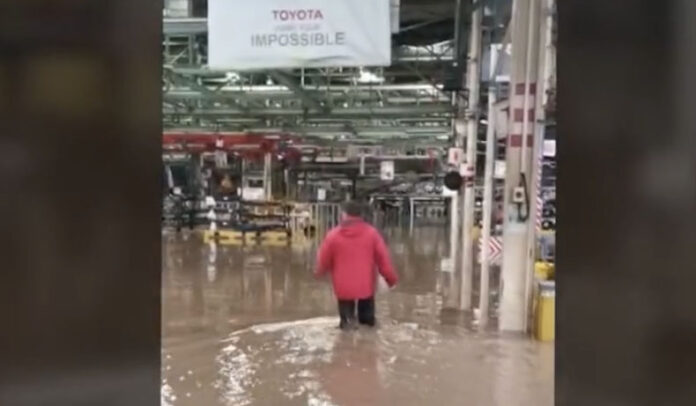 Within one hour, on a fateful morning in April, Durban's leading car manufacturer was under a metre of water. By the time the flood was over, Toyota had lost at least 4,000 cars in the Durban floods. Many were concerned the company, that suffered during the Pandemic as well, would leave SA's shores… but instead – with drive and determination – Toyota is staying in South Africa and clawing its way back to recovery. Carte Blanche finds out how they're doing it…
You can watch the show on Sunday 03 July  in South Africa on DStv Now or stream it overseas in most countries from 05 July if you're abroad.
Motoring On
At least 461 lives were lost and 87 people are still unaccounted for following the Durban floods that devastated homes and livelihoods. The deluge triggered some of the region's worst mudslides and swept away people and infrastructure. Toyota's premises was submerged under a metre of water and, as a result, at least 4000 cars in the lot would eventually be crushed.
With thousands of cars exported to Europe each year, and its legendary double cab bakkies rolling into the local market each year, many were worried the multi-national car manufacturer would call it a day. But Toyota persisted, leaning on the expertise of the best engineers and performing hard manual labour with toothbrushes, hairdryers and leaf blowers.
Thankfully, its Japanese partners also contributed eyewatering amounts of money to help with the recovery. Carte Blanche gets the inside view of an extraordinary clawback from devastation.
Presenter Masa Kekana says:
«The prospect of a business closing its doors is daunting, especially in a country like SA with overwhelming unemployment. Toyota has been knocked by one storm after another, the most recent being the KZN floods. But miraculously, the Japanese investor says it's here to stay and rebuild. How encouraging!"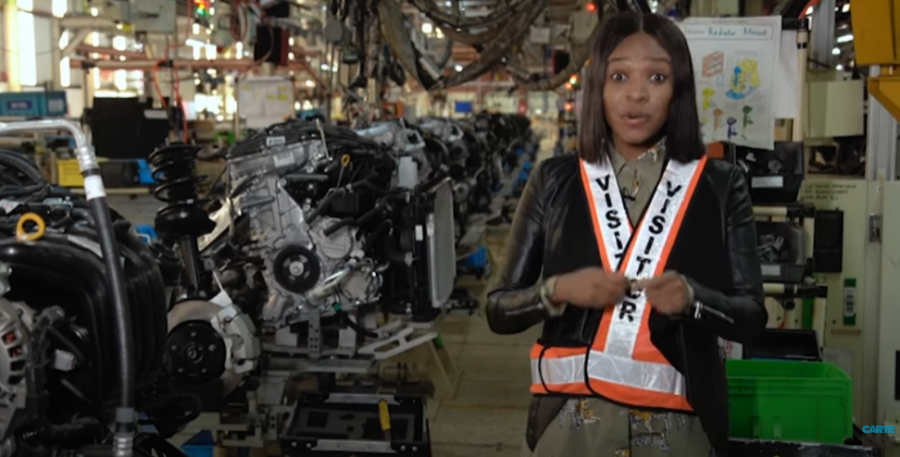 Now, 70 days later, and having almost reached the finish line, Carte Blanche asks: how did they do it?  Jan Els, VP at Toyota South Africa Manufacturing, describes to Carte Blanche the muddy deluge he was confronted with and says their biggest concern was the risk of electrocution. Don't miss this inspiring story of resilience. (Producer: Joy Summers | Presenter: Masa Kekana)
Watch the show overseas | Watch in SA on DStv Now
Also coming up on Carte Blanche this Sunday
A tiny grave in the Klip Road Cemetery in Grassy Park outside Cape Town marks the failure of a system that was set up with the express purpose of detecting and preventing child abuse. So, has the country's early warning system for child abuse broken down? In a powerful and in-depth investigation by journalism watchdog Viewfinder, produced for Carte Blanche, we map how impossible caseloads and poor investigations by social workers can lead to deadly consequences. Could the death of Baby CJ have been avoided? His family believe so, had their reports of abuse by his foster mother been investigated. So, what will it take for South Africa's child protection policies to be implemented? (Producer: Daneel Knoetze, Viewfinder | Presenter: Derek Watts)
Watch the show overseas | Watch in SA on DStv Now
Food for Thought
As if an economy hamstrung by poor governance and state capture isn't enough, pandemic lockdowns caused nationwide hardship. Now, the Russia-Ukraine war has upended the global flow of food and fuel and South African consumers face the triple-blow of spiralling power, transport and food costs. Carte Blanche sees what a limited budget can buy as economists warn of a flurry of price hikes in the months to come – including food prices outpacing inflation. How will the affordability crisis impact on good nutrition? See how some viewers try to stretch their budget. (Producer: Sophia Phirippides | Presenter: Masa Kekana)
Watch the show overseas | Watch in SA on DStv Now
Monkeypox: The Facts
"Is it just me or are viruses we considered under control suddenly re-appearing with disturbing regularity and in unexpected places? No sooner had we turned the tide (for now, anyway) against COVID-19 when reports emerged of monkeypox cases in Europe and the US. Weeks later, polio was detected in London's wastewater. And all the while, outbreaks of bird flu are reported in various parts of the world. These are anxious times for the easily startled in search of sober analysis; one of many reasons to be watching our show this Sunday."  ~ John Webb, Executive Producer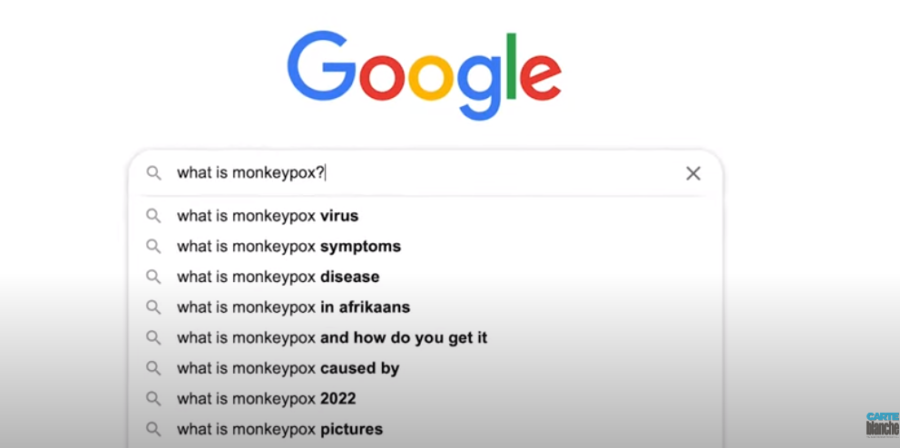 With two cases at home, and a steady climb in the numbers across multiple continents, monkeypox is on scientists' radars globally. But what do South Africans need to know and do about this new outbreak? The National Institute of Communicable Diseases says this is the largest monkeypox outbreak, and the first to hit multiple countries at once, with the total number of cases worldwide approaching 5000 since May 2022. Carte Blanche investigates the symptoms, disease progression and treatment of this virus. (Producer: Ayanda Charlie | Presenter: Macfarlane Moleli)
Watch the show overseas | Watch in SA on DStv Now
If you're in SA – you can watch Carte Blanche on DStv Now.
If you're overseas – you can watch #CarteBlanche from Tuesdays, and thousands of other popular local South African shows & movies by subscribing to Showmax International now. You can try it FREE for 14 days. 
Carte Blanche is on M-Net & M-Net HD [101],   03 July 2022  at 19:00 & again on M-Net Plus 1 [901] at 20:00
***
Please note: Carte Blanche is only available to international Showmax subscribers in Andorra, Australia, Austria, Belgium, Denmark, Finland, France, Germany, Greece, Iceland, Indonesia, Ireland, Italy, Liechtenstein, Luxembourg, Malta, Monaco, Netherlands, New Zealand, Norway, Portugal, San Marino, Spain, Sweden, Switzerland, United Kingdom. Not all titles are available in all territories. Showmax brings you the best South African series and movies, from the classics to the latest releases, from complete box sets to kids' favourites.