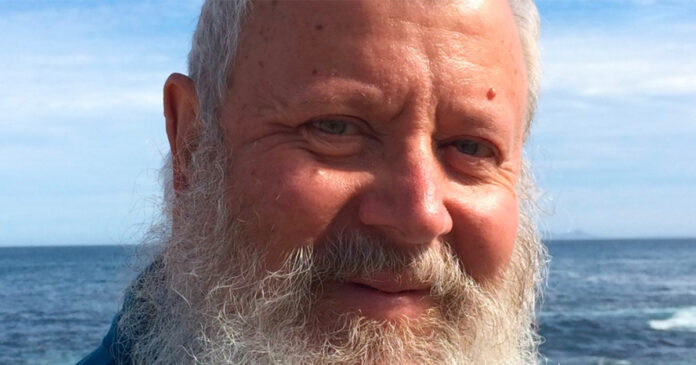 Well loved journalist and broadcaster Barry Ronge has passed away at the age of 74. He reportedly died peacefully in the arms of his life partner of 45 years, Albertus van Dyk, on Sunday 3 July. It was his wish that his passing only be announced a week later.
Barry – whose Sunday Times columns became an institution – retired from public life in 2014. Many South Africans say they owe their love of cinema to his brilliant movie reviews both in print and on air (he had a popular Sunday morning show on Radio 702 from 1989 to 2014, where he provided insight into all aspects of South African culture).
According to a statement from The Buz Factor, Barry spent the last few years of his life in seclusion in his beloved garden sanctuary in Johannesburg.
"A well-known and highly respected media personality, journalist, broadcaster and raconteur, he was one of the country's most widely read columnists. Spit 'n Polish was published in what was then the Sunday Times magazine and, as he wrote in his final column on 23 February 2014*: *"for the last 27 years I have been spitting and polishing….I'm not tired of it, or bored with it. It has been a good companion, and it has given me an opportunity to observe South Africans, in the cities and the suburbs, radiating true Rainbow Nation spirit".
"The following year, in 2015, the Sunday Times renamed its prize for South African literature the Barry Ronge Fiction Prize. That prize, along with its non-fiction one, is no longer named after a person."
Barry was born in Hillbrow, grew up on the West Rand where he attended Florida Park High School, and then studied at the University of the Witwatersrand, where he wrote film reviews for the student newspaper.
Buz Factor said: "He began his teaching career at St John's College in Johannesburg, teaching both English and Afrikaans, followed by a 10-year stint as a lecturer in literature at the University of the Witwatersrand. As a journalist specialising in the arts, he commented on contemporary literature, theatre, dance, culture and film for over three decades, often helping to catapult South African performers' careers.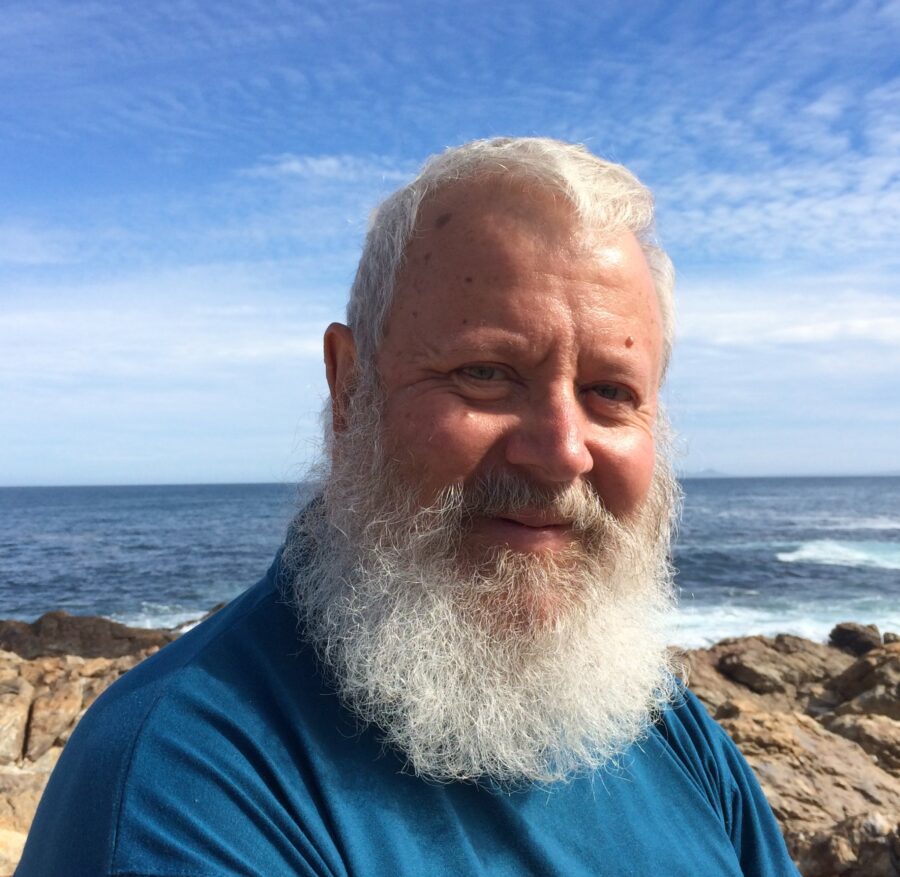 "In the late 1980s he was the food critic for the now-defunct Sunday Times Metro supplement, writing Barry's Bites, and was Sandton Living magazine's feared food critic under the pseudonym Ms Rebecca Parker.
"From 1994/95, he wrote a weekly column in the Star Tonight! Arts supplement, Ronge's Writes. He was the first male journalist on the Women's Page of The Star newspaper from 1980 to 1982, reporting on social, health and well-being and the arts. He was also editor of the Star Tonight!"
Barry's accolades include being awarded a British Tourism Certificate for his contribution to the English Language and Culture in 2003, and the 2005 English Academy South Africa's Pringle Award for reviews and contribution to the English Language. In 2014 he was awarded a Special Lifetime Achievement Award by The Sunday Times honouring his contribution to South Africa's Cultural Life and in 2015 the Sunday Times announced that the Fiction Prize would be known as the Barry Ronge Fiction Prize.
He published Spit 'n Polish, a collection of his Sunday Times columns, in 2006 and More Spit 'n Polish – the recent past in 2007.
At one of his book launches he thanked his partner van Dyk "whose inspiration never dried up when mine so often did. Albertus, half of the ideas come from you, all the inspiration too. There's not much I could do without you. Thank you for such great light and joy for so many years".
Condolence messages have poured in for Albertus. But one of the most beautiful tributes to Barry is the following – Barry's Last Write, his obituary as read by his life-partner of 45 years: Listen to Barry's obituary – read by Albertus. 
Below are just some of the tributes that are pouring in for Barry Ronge, someone who will be remembered forever as a legend in media circles… and who was one of the kindest, smartest, wittiest, most entertaining, totally unassuming, companions I ever spent time with at the Cannes Film Festival:
? Stacey Chassoulas: 
Sad to hear of Barry Ronge's passing. Can't think of anyone else in the media so consistently interesting and insightful; and felt relevant from my teens into my 30s, across newspaper columns, radio, and the movie premiers in Rosebank. Rest in peace, Barry
Reg Rumney:
One of my former English tutors, brilliant film reviewer, and fellow hack, Barry Ronge has died. His sense of humour was as inspiring as his intellect.
TrivHag:
Barry Ronge was my IMDB before I had the internet.
Uveka Rangappa:
RIP Barry Ronge! I'm privileged to have had the opportunity to work with you way back in the day at @Radio702 ?
John Edwin Mason:
Very sad news. A Sunday ritual when I lived in South Africa in the late '80 & early '90s: buy a newspaper, skim the headlines, read Barry Ronge's column. Smart, funny, & sometimes take-no-prisoners. I looked forward to resuming the ritual on every trip back to SA.
Rest in Peace.
gretchen:
oh man! Barry Ronge ? i loved reading his reviews so much because of his writing. man, that man knew English! everytime i read his writing, i needed a dictionary and it improved my vocabulary. ??
Fazielah Williams:
??? flashbacks of my dad reading his favourite Barry Ronge column in the
@SundayTimesZA, coffee and koesister in hand, and picking the show or movie we'd watch that week.
Stuart Lee:
So sad to hear of the passing of Barry RONGE. He was one-of-a-kind and his photographic memory and knowledge of all things literature, movies and books was unmatched. As the MC at our wedding, he held a very special place in our family's hearts. Heartfelt condolence to Albertus.
Philip Owira:
I would not have loved movies this much if it wasn't for Barry Ronge.
Kgomotso Moeketsi:
Brilliant at everything, even on TV. I loved everything about Barry Ronge. May his soul rest in eternal peace ☮️