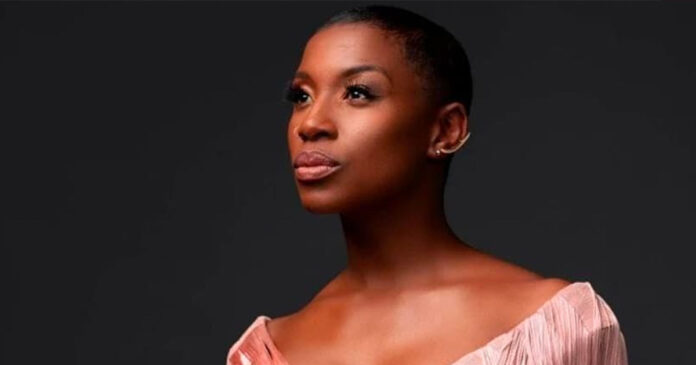 South African actress Busisiwe Lurayi, popularly known as Busi, sadly passed away on Sunday at the age of just 35.
Busi was best known for her starring role as Phumzile on the SABC1 sitcom 'City Ses'la' and more recently in 'How To Ruin Christmas' on Netflix.
A statement from her family read: "We are deeply saddened to notify you of the passing of our beloved Busisiwe Lurayi. Busisiwe passed away suddenly and was pronounced dead at her residence on Sunday 10.07.2022 by medical personnel."
The family said the cause of her death is still unknown, and they are waiting for the results of an autopsy report.
"We humbly request that you allow us as the family to come to terms with this tragic news. We thank you for the support that has been given so far, and will provide further information as soon as it has been made available."
Tributes have poured in for the talented, award-winning star. SAFTAS said: "At this time of loss, we are deeply saddened by the passing of #BusiLurayi. We'll remember her as an incredibly talented actress who was a winner of her first #Safta (The Golden Horn Award) for Best Supporting Actress in a TV Comedy in 2006. #RIPBusiLurayi"
Netflix South Africa said: "An incredible light has gone out in the South African entertainment industry. We are deeply saddened by the passing of award-winning stage & screen actor Busi Lurayi. We will hold onto the laughs, the beauty & the moments of joy she brought us. #RIPBusiLurayi #HowToRuinChristmas"
Mzansi Magic extended its "deepest heartfelt sympathies to the family and friends of Busisiwe Lurayi. The talented thespian has immensely contributed to the television and film industry. It is a great loss to the arts industry. Lala ngoxolo ndlovukazi. 🙏#RIPBusiLurayi
Burnt Onion Productions, which produced How to Ruin Christmas, said in a statement: "Her passing is a huge loss not only for us but for South Africa's creative industry and all her fans as a whole. All of us on the production of How to Ruin Christmas are shocked and deeply saddened by the passing of our beloved colleague. She is an exceptional talent who was in the prime of her career."
The hashtag #RIPBusiLurayi has been trending at the number one spot on Twitter in South Africa as fans and the entertainment industry mourn their huge loss.
WATCH How to Ruin Christmas trailer
Busi played prodigal daughter Tumi, who tries to make things right after completely ruining what should have been her sister's picture-perfect Christmas wedding…
Mzansi Magic would like to extend its deepest heartfelt sympathies to the family and friends of Busisiwe Lurayi. The talented thespian has immensely contributed to the television and film industry. It is a great loss to the arts industry. Lala ngoxolo ndlovukazi. 🙏#RIPBusiLurayi pic.twitter.com/fm37kkW05N

— Mzansi Magic (@Mzansimagic) July 11, 2022
The @Our_DA deeply saddened to hear about the passing of Award-winning actress Busisiwe Lurayi.
DA sends our heartfelt condolences to Lurayi's family & loved ones as well as the creative industry. #RIPBusiLurayi pic.twitter.com/fj5PNLtgnf

— People's servant (@tsepomhlongo) July 11, 2022
Many fans have left messages on Busi's last Instagram post:
View this post on Instagram