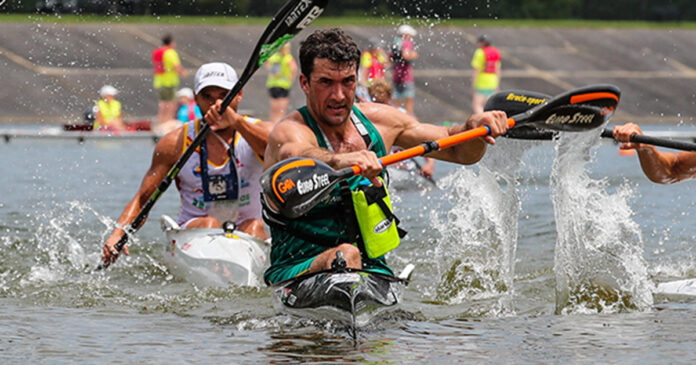 Birmingham, Alabama – Andy Birkett announced his return to the international marathon racing stage with a stunning gold medal at the men's 21 kilometre canoeing marathon event at the World Games in Birmingham, Alabama, USA on Tuesday.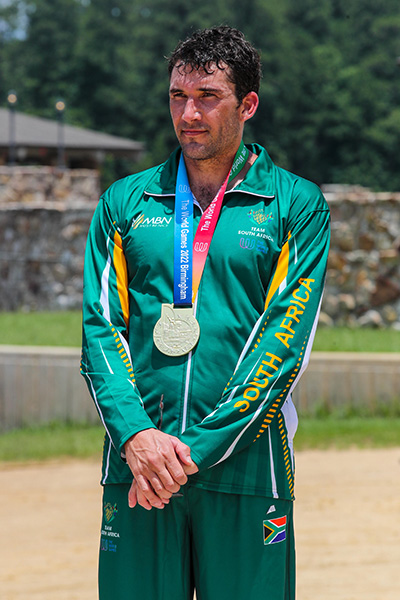 After a disappointing short course race where he battled asthma as he finished eighth, Birkett went toe-to-toe with the Danish world champion Mads Pedersen in extreme heat at the Oak Mountain State Park, and won a thrilling end-sprint to claim the title.
Birkett's Gold is Team SA's first medal of the 2022 World Games, and only the country's sixth at the Games since 1997 and the first since 2013 when the men's rugby sevens team won in Cali, Colombia. At the 2017 Games in Wroclaw, Poland, Team SA earned one medal, a bronze, in the women's tug of war.
After the eight lap final, Birkett said: "The pace that Mads was setting down was insane! He has taken the race from a slow, strategic race with a big end-sprint to a fast race, and to be competitive in the end-sprint you have to be there.
"I had the goal of just trying to stay with him. I don't think anyone has stuck with him in a race for a while," said Birkett.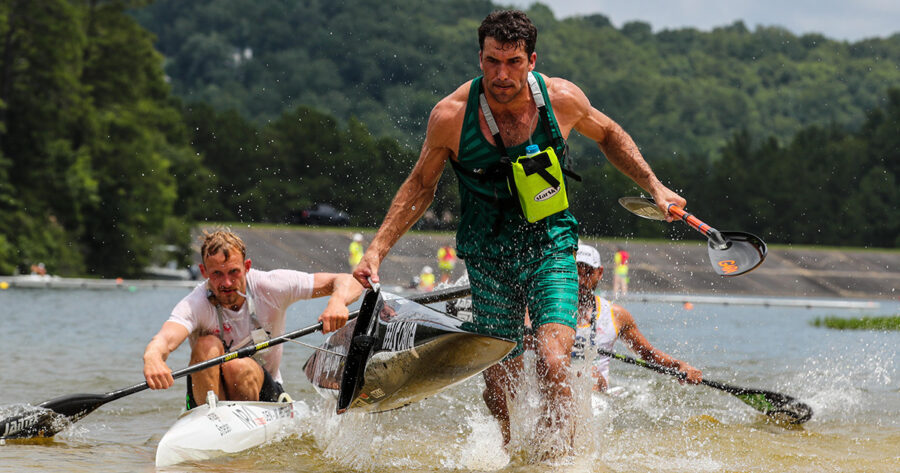 "I found another gear towards the end and backed myself," the 2018 world champion added. "I am happy because yesterday I had quite a bad race.
"This is the first time back racing internationally after a long time, so I am happy to just be in the mix," he said.
"It is always a privilege to race against the world's top athletes and that was my intention here, to try and get back into the mix and feel what it is like.
"In South Africa we have a lot of races so keeping your motivation for the sport is easy!" the added.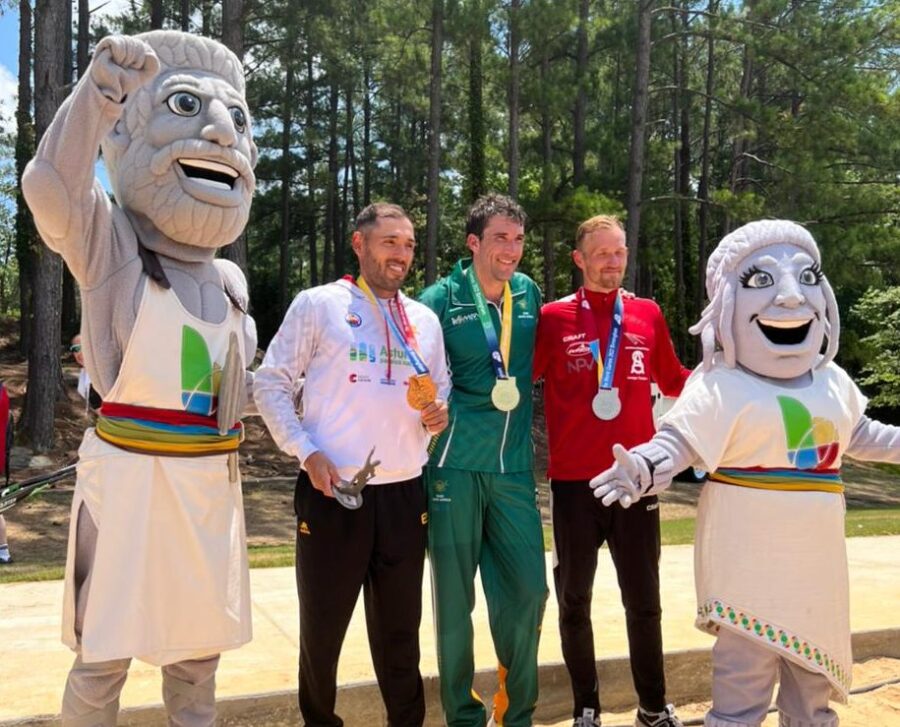 Bridgitte Hartley managed a thirteenth place finish in the women's full marathon race earlier on Tuesday.
On Monday Birkett secured an eighth for in the men's marathon short course final, while Bridgitte Hartley finished thirteenth in the 3,6km race won by Hungarian Vanda Kiszli, who went on to win the double by clinching the full marathon gold on Tuesday.
How Team SA did on Tuesday:
AIR SPORTS
Men's Parachuting, Canopy Finals, Round 3 (Accuracy): Chris Teague placed 12th with a score of 81
Men's Parachuting, Canopy Finals, Round 3 (Accuracy): Chris Teague placed 23rd with a score of 3,254
Overall Teague finished 15th out of 34 competitors
CANOEING
Men's K1 Standard Distance Marathon (21km): Andy Birkett won in 1hr 23min 52sec, seeing off Denmark's Mans Brad Pedersen by 30 seconds, with Spain's Ivan Alonso taking bronze 1min 22sec behind Birkett
Women's K1 Standard Distance Marathon (21km): Bridgitte Hartley finished 13th in 1:39.36, which was 7min 15sec behind gold medallist Vanda Kiszli of Hungary
GYMNASTICS
Women's Individual Hoop Qualification: Shannon Gardiner placed 22nd with a total score of 24.700 and she didn't qualify for the final
Women's Individual Ball Qualification: Shannon Gardiner placed 22nd with a total score of 21.850 and she didn't qualify for the final