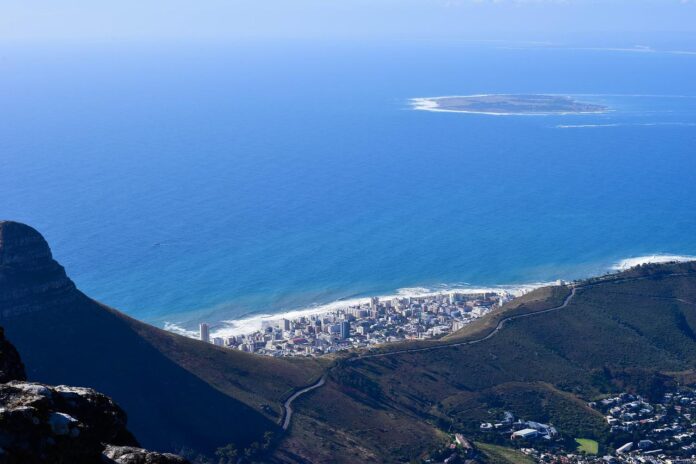 Ivory Coast President, Alassane Ouattara yesterday concluded his South African trip with a visit to Robben Island Museum (RIM), seeking to draw inspiration from South Africa's rainbow nation and the country's long walk to freedom. He was welcomed by Minister of Sport, Arts and Culture, Nathi Mthethwa and newly elected RIM Council Chairperson, Professor Saths Cooper.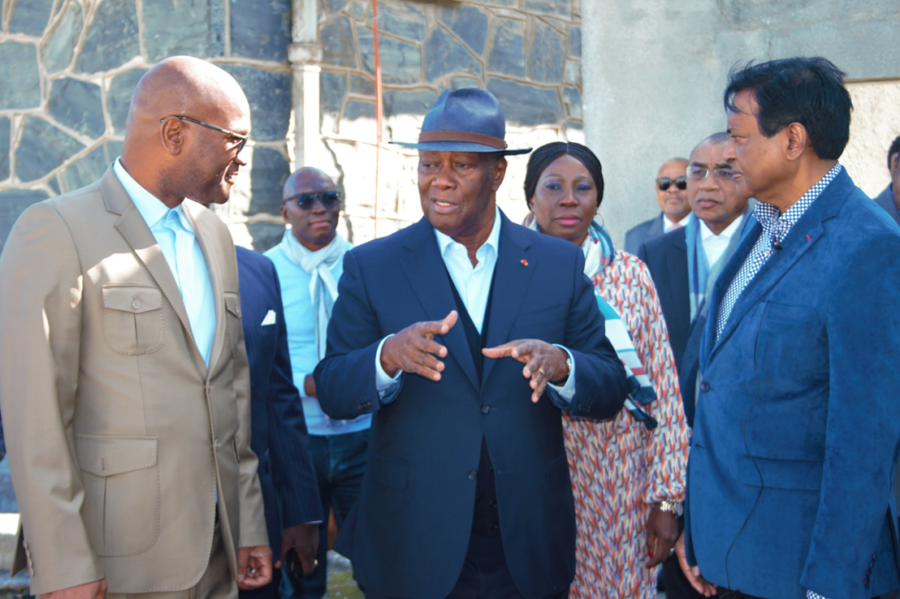 "This visit by the Ivory Coast President, was deeply emotional, both for our international dignitaries, and for us as South Africans. President Ouattara's reflection of the pain and destruction caused by the civil war in his country, brought back so many painful memories about South Africa's struggle for peace and liberation," said Abigail Thulare, RIM CEO.
"It is also fitting that this visit took place during Mandela Month, and the immense power of forgiveness and nation building displayed by our beloved Tata Madiba, is where President Ouattara drew his strength from, to go back home and lead his people on the path to reconciliation and forgiveness."
While the Robben Island Museum celebrated this year's Africa Day, under the theme Rollbacks, Resilience, and Reinvention, its ties to Africa extend beyond this commemoration.
"Robben Island stands as a symbol of the triumph of the human spirit over adversity and we are both proud and humbled to share the learnings of Africa's struggle icons with the rest of Africa, in pursuit of a stronger, unified and prosperous African Continent," said Thulare.
President Ouattara's state visit, which took place after the South African president's visit to Abidjan in December last year is part of strengthening relations between Abidjan and Pretoria. President Ramaphosa said it is a matter of great significance that President Ouattara has undertaken this visit to South Africa so soon after his state visit to Côte d'Ivoire in December last year.
"It is an indication of our shared commitment to strengthen bilateral relations. During my visit to Abidjan in December, we signed nine Agreements and Memoranda of Understanding… (This week), we have witnessed the signing of an additional six agreements," he said.
Industrial Development Corporation (IDC) Head of Continental Coverage, Phiwe Marumo, said South Africa and Côte d'Ivoire have historically enjoyed strong relations, both economically and politically.
"But we also acknowledge there is a lot more that needs to be done to improve and enhance a mutually beneficial commercial relationship that can be leveraged between the two countries."
Marumo said the bilateral trade has been consistent at more than R2 billion between 2017 and 2021, except in 2019 when bilateral trade fell under a billion.
South Africa's main exports to Côte d'Ivoire between 2016 and 2020 consisted of value-added products such as machinery, vehicles, base metals, plastics and vegetable products whilst imports from Côte d'Ivoire were dominated also by goods such as plastics, prepared foodstuffs, wood and articles of wood and vegetable.
Sources include SANews.gov.za
South Africa and Cote d'Ivoire have concluded what President Cyril Ramaphosa has characterised as very warm and productive discussions https://t.co/HU35k1p2nl #IvoryCoastInSA pic.twitter.com/c4kOKdNqhO

— @SAgovnews (@SAgovnews) July 22, 2022